Urbex News: ProperPeople Explore a Massive Underground Tunnel and Shiey Ventures Deep In a WW2 Bunker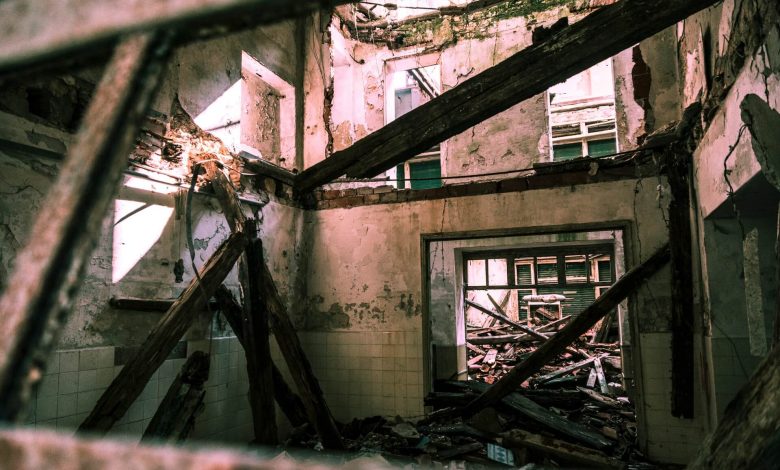 In today's urbex news edition Michael and Bryan take us into a massive unfinished metro tunnel in Barcelona, Hell on Earth crew explores a flight school with a 747, Shiey goes underground in an abandoned WW2 bunker, and Dave from Abandoned World Explorer visits a house deep in the woods of France.
---
TheProperPeople Explore A Massive Unfinished Metro Tunnel In Barcelona, Spain

In the latest exploration video of TheProperPeople on YouTube, Michael and Bryan link up with friends in Barcelone Spain to take us beneath the streets of the city inside an unfinished metro tunnel that's been abandoned for 11 years.
The exploration can be categorized as an infiltration as the boys have to sneakily make their way into an active zone as security guards are present in the area. The site itself is MASSIVE. Easily one of the biggest places the guys have ever explored. The tunnel is called Line 9 and construction began in 2003 but stalled years later and was never finished.
The most interesting thing about the video is that the guys found a boring tunnel machine and made their way inside the control room. These machines cost millions of dollars and they were just left stalled and unused in the tunnel. Their trek deep into the tunnel was not an easy one. They encountered mounds of rocks, slippery mud, and shaky stairs. Though the whole exploration took over 5 hours to complete, it was well worth the trip.
---
The Hell On Earth Crew Infiltrate An Abandoned Flight School

The urban exploration group on YouTube known as 'Hell On Earth' managed to sneak their way into an abandoned flight school earlier this month. The location is technically part of an active airport called British Airways. The site they infiltrated, Cranebank Centre, had active security so the guys had to stay quiet and out of sight for most of the exploration.
While inside they found fully kitted out flight training simulators as well as descriptive manuals and discs explaining how to properly fly an airplane. This is the same location where 17,000 cabin crew and over 5,000 pilots trained before it was closed down in 2016. British Airways abandoned the facility for a newer location but they didn't think of repurposing equipment from Cranebank as almost everything was left behind.
Inside one of the rooms was a halved Boeing 747 airplane where crew and pilots would train in simulated environments. Millions of dollars of training tools and equipment were just left to rot. The video already has over 100,000 views and has made headlines on news publications' websites so you know it's worth a watch.
---
Shiey Ventures Deep Into an Abandoned Underground WW2 Bunker With The Power Still On

In this short but sweet 10-minute exploration video from Shiey, he and a friend venture deep underground to explore an abandoned WW2 / Cold War bunker that surprisingly still has the power on. To get inside the bunker they had to climb thru a ventilation shaft before exiting through a generator room.
Once inside the guys walk to the rooms of the bunkers which are well illuminated and quite massive. The walls of some of the rooms are tagged up and covered in graffiti which indicates they're known to locals. After some time of looking around, they call it quits and make their way out of the bunker.
To get to the surface, Shiey and Matt ride up a working elevator that leads them up to the exit. Shiey mentions that this video is a 2-parter and a longer version will be released soon. I'll definitely be on the lookout for that!
---
Abandoned World Explorer Finds a House Deep In The Woods of France

Dave, from the Abandoned World Explorer YouTube channel, gets to explore a gem of a place in his latest video. The house is located deep in the woods and is the supposed location where a woman died while living there. According to Dave, the house belonged to a famous Russian musician who was married in Russia but had a lover in France.
He bought the house as a vacation getaway and allowed his lover to live in the home while he was away. Some years after living in the home the woman was found dead inside and rumors began spreading that it was the Russian man's fault.
But he left in a hurry leaving everything behind and effectively abandoned the home and never returned. The home itself is situated in the countryside away from the city. It is surrounded by thick luscious green forest and contains everything a normal household would have.
At one point in the video while exploring a room Dave mentions he feels like he's hearing voices and nope's the F out of the home. Though the home is beautiful even when full of decay, it still gives off a creepy vibe. Overall it was a great exploration from Dave and definitely worth your time.