You Can Explore These Abandoned Underground Places Around The World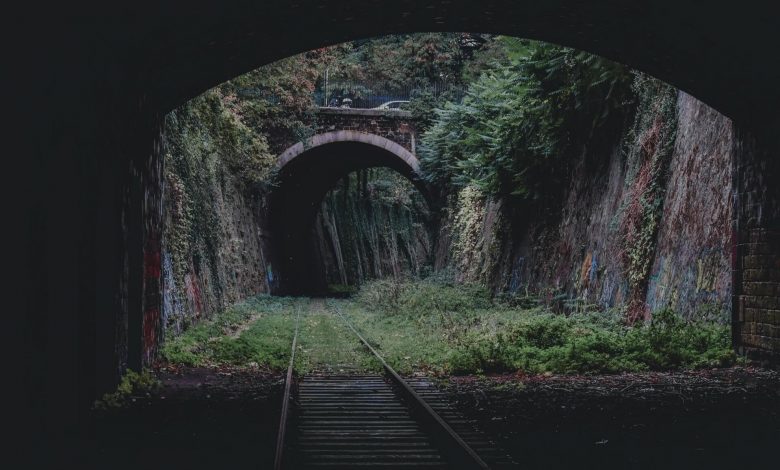 Ever wondered about the history of the many abandoned underground places there exist around the world? You don't typically hear about these interesting places in textbooks or media nowadays. But just because people don't often talk about these abandoned places anymore, doesn't mean they don't exist.
You can find them everywhere, hidden away beneath the busy streets of modern society, lie many of these secret underground cites, tunnels, and bunkers, most of them abandoned. Even if you can't actually travel to and explore these abandoned underground places, you can at least marvel at their history and photos.
Abandoned Underground Places Around The World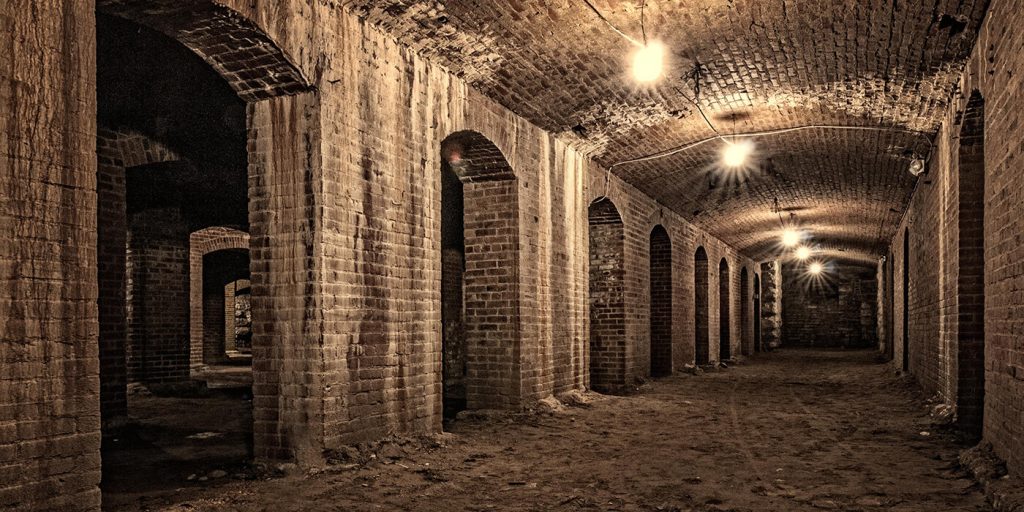 City Market Catacombs (Indianapolis)
An abandoned and unusual hidden network of subterranean passageways that stretches over 20,000 square feet, lies dark and tangled under Indianapolis' busy City Market.
Tunneled beneath the city streets of Indianapolis, with limestone and brick archways, the City Market Catacombs were built over 100 years ago and were used to transport and store produce and meats before the days of refrigeration.
The catacombs are not easy to access, but recently the City Market owners have started allowing unguided tours of the tunnels.
Derinkuyu (Cappadocia, Turkey)

Derinkuyu is one of the world's most famous abandoned underground places. This massive 3,000-year-old ancient underground city was discovered not too long ago in the 1960s. A man found a hidden room behind a wall in his home which lead him to this ancient underground complex.
It was apparently built around the 7th or 8th century BCE. It was built to protect citizens from invading forces. It is estimated that over 20,000 people could live inside this underground city for long periods of time.
Derinkuyu descends 18 stories underground and contains many ventilations shafts for air and waterways. The city also had churches, winery, kitchens, private rooms, markets, and schools. Giant hand-carved stone wheels were used as doors and walls.
German Military Underground Hospital (Guernsey)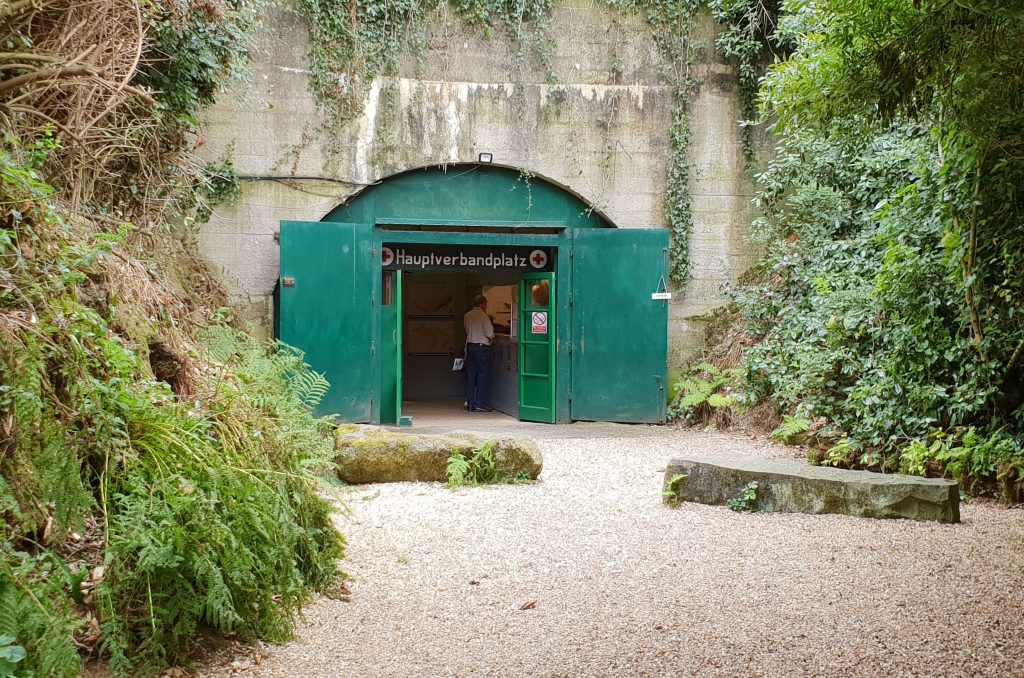 This German underground hospital was built during the 2nd World War on British territory by slave laborers under the direction of the German occupying forces in the early 1940s. This subterranean hospital was intended for use as a German military ammo storehouse and hospital.
Many of the slaves who worked on this now-abandoned underground place, died in the building process because of harsh treatment by the Nazis. When it was completed, it could house over 500 patients and had amenities such as x-ray rooms, operating rooms, labs, and staff quarters.
After 3 years of construction and hundreds of dead slaves, the hospital was only used for around 3 months. D-Day, summer of 1944, was when German casualties filled all available rooms of the hospital.
Today much of the remaining equipment is gone. But some remnants of the hospital's wartime use remain intact. You can see beds, furniture, and signs in German posted all throughout the underground hospital. Because of its bloody history, it's become known as one of the coolest abandoned underground places in the world.
The Cincinnati Abandoned Subway (Cincinnati)

What started as an ambitious project intended to modernize the Cincinnati streetcar system and speed up the city, ended as a complete and utter failure.
In 1916, the city of Cincinnati had plans to develop a rapid-transit system underground. However, when WW1 ended in 1918 the cost of materials had skyrocketed. The project was placed on hold until 1940.
Before the construction of the subway could continue, WW2 broke out. Plans were again stalled and nothing was ever done.
The original plan for the subway was going to have 16-miles of tunnels laid out. But in total, only 7 miles (11 km) of the subway tunnel were built, although no train tracks were ever installed.
Many proposals for reviving the subway have been made for decades but none have been successful. Today the Cincinnati abandoned subway is visited by homeless people and curious urban explorers.
Victoria Arches (Manchester, EN)
The Victoria Arches, also known as Cathedral Steps, were once part of an industrial strip. But now they are a crumbling and forgotten secret of the city's underground.
It was constructed in 1838 to accommodate a new road and was part of a larger plan to convert the waterway into a civilian thoroughfare. With the advent of World War 2, the Victoria Arches were converted into air-raid shelters for the 1,600+ locals in the area.
Extra brick defense walls were installed and the interior had new entrances/exits into nearby local businesses. After the war, the tunnels were bricked up and simply forgotten.
Today daring urban explorers and adventurers continue to make their way inside the Victoria Arches and have even shared their explorations on Youtube for all to see. It's become known in Manchester as one of the coolest abandoned underground places to explore.
Burlington Bunker (Corsham, England)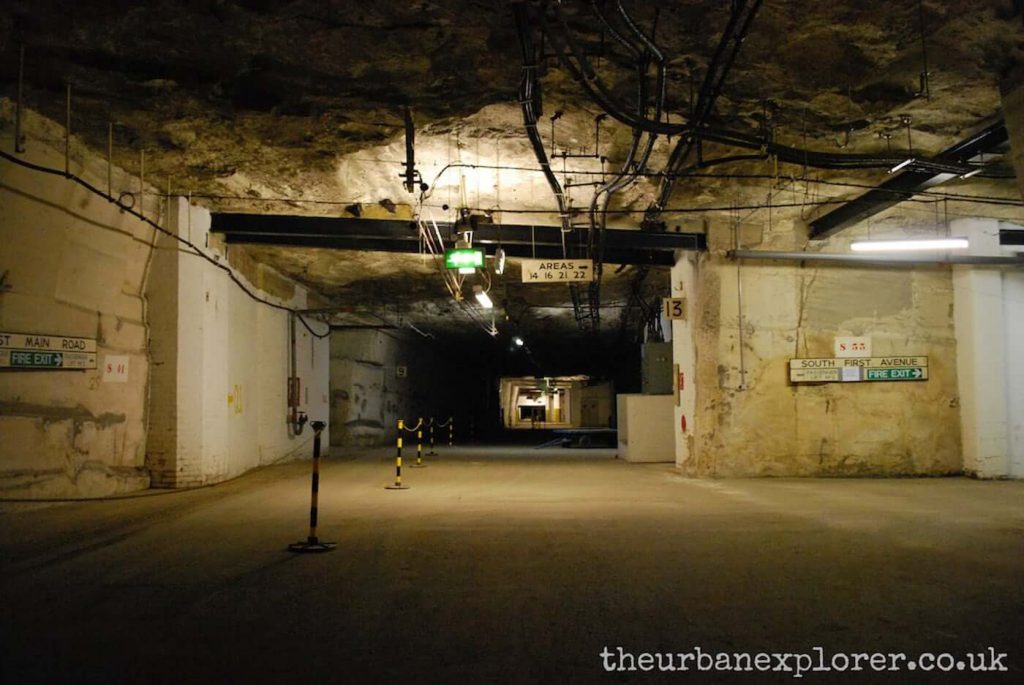 Up until 2004, nobody knew this underground bunker existed. Since it was constructed in the late 1950s, it was kept highly classified and only a few people knew about its existence.
The reason it was kept a secret was that this bunker was intended to be used to house high-ranking government officials in the event of an all-out nuclear war.
The massive Burlington Bunker is many miles long and was designed to be fully self-sufficient. It had the capacity to sustain over 4,000 people for a period of 3 months. It was also capable of withstanding aerial bombs, radiation fallout, and even poison gas.
In 2004, the Ministry of Defence made a public announcement declassifying the bunker and revealing it to the world once and for all.
Know Of Any Abandoned Underground Places?
The places listed above are only a small handful of the many abandoned underground locations there exist around the world. In most instances, you don't have to travel very far to find other locations like the ones listed above. If you've got the exploring bug and are looking to find one of these abandoned underground places near you, try using my method for finding abandoned places to explore.
I'm looking to expand this list, so if you know of any places we should include in this article, comment below!