These Abandoned Places in Stockton May be Gone Soon
Stockton, California and its fading past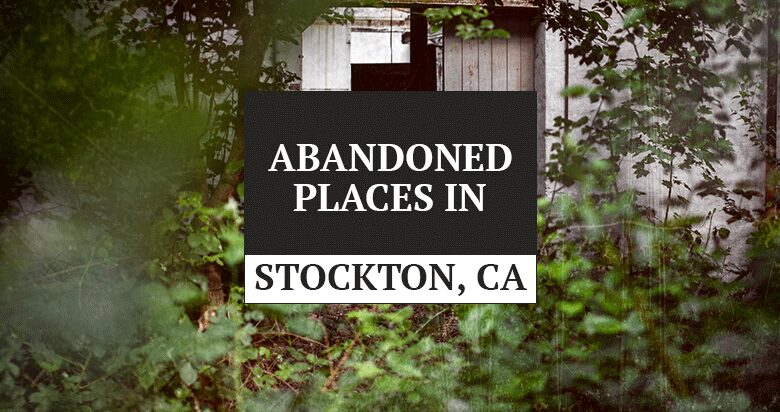 The city of Stockton is full of abandoned places and forgotten histories. There are a number of reasons why these locations have been abandoned, ranging from the city's economic decline to natural disasters. However, these abandoned places have a certain charm to them that is hard to ignore.
From the Old Henery Apartments to a historic firehouse, there are plenty of places to explore in Stockton. If you are an urban explorer, then you will definitely want to check out some of these locations. Here are some of the best abandoned places in Stockton, California that may not be around for long.
List of Abandoned Places in Stockton, CA
[lwptoc]
1. The Henery Apartments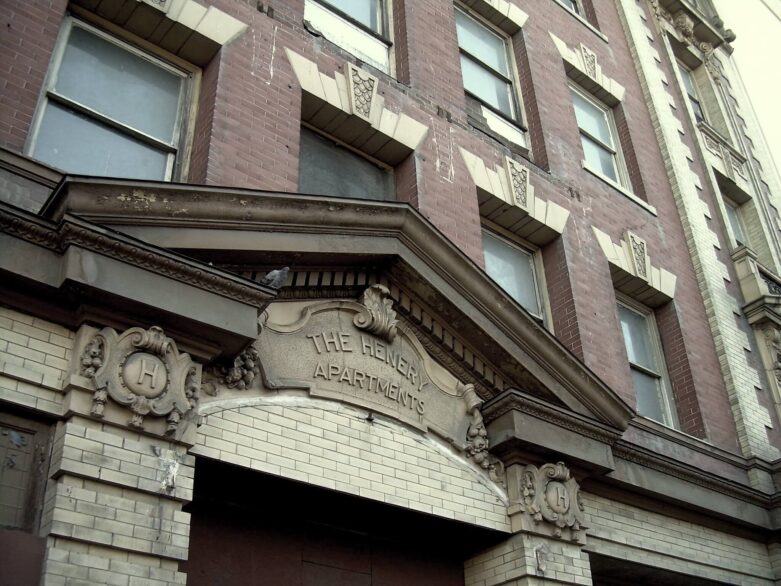 This building is perhaps the oldest standing abandoned building in Stockton today. It has not been used for over 2 decades and is likely the last of its kind.
It was built in 193 by prominent architect Glen Allen, he had the idea of creating a luxury apartment complex that would serve the rich of Stockton. The building was styled in the Second Empire's majestic architecture and had six floors, a Mansard roof, decorative molding, and elegant interior decorations.
For more than half a century, the Henery Apartments (map) were where the wealthy of Stockton called home. This came to end when a large fire destroyed several floors of the building causing them to shut down. The repairs were too expensive at the time so instead of fixing them, they were closed down.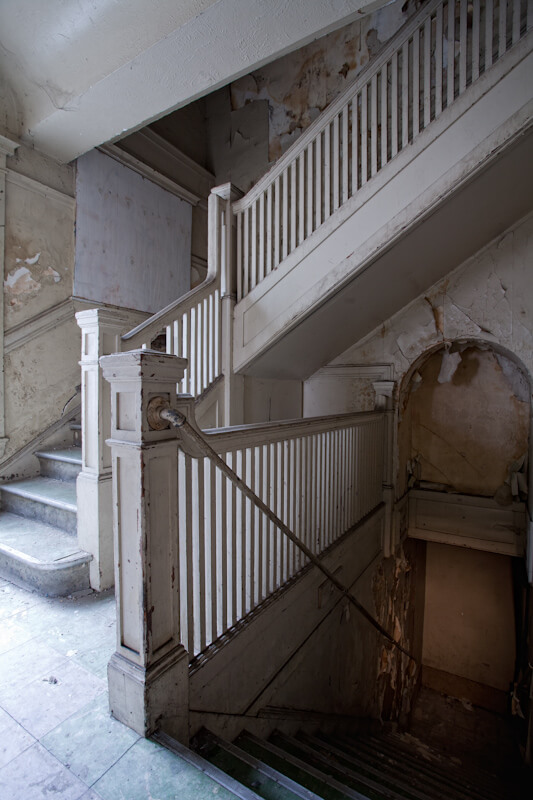 In 1995, the city of Stockton purchased Henery Apartments to turn them into low-income housing. That never came to fruition and plans were canceled and again the apartments were left behind. In the early 2000s, the Stockton Police Department's SWAT team used the building as practice grounds.
When training ceased, the apartments were finally abandoned one last time. Today, it is only visited by curious urban explorers and odd photographers. Some people consider the apartments to be one of the oldest abandoned places in Stockton, CA.
2. Fire Engine House No. 6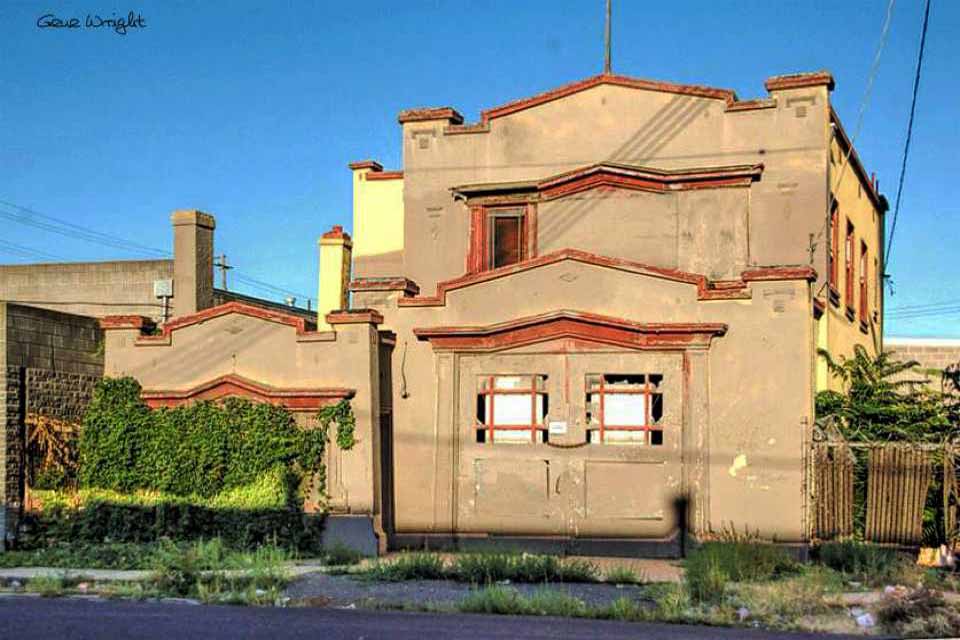 Most people don't know this but on 527 S. Aurora & Hazelton road, there is a historic firehouse that is completely abandoned. It was built in 1917 by the Holt Manufacturing Company which leased it to the city of Stockton for a three-year period.
After those initial 3 years, per the contract agreement, the firehouse was then fully owned by the city of Stockton. For many years, brave men of the Stockton Fire Department fulfilled their duties from this station.
At some point, city officials recommended the firehouse be moved to the West of Stockton because of growth in that part of the city. The fire department relocated and left behind the old Fire Engine House No. 6 with plans to be reused.
Those plans fell through and the firehouse was never opened again and it closed down in 2014 because of asbestos contamination. In 2021, after years of abandonment, a fire broke out in the building causing serious damage to the structure. No plans to restore it have been made.
3. Preston School of Industry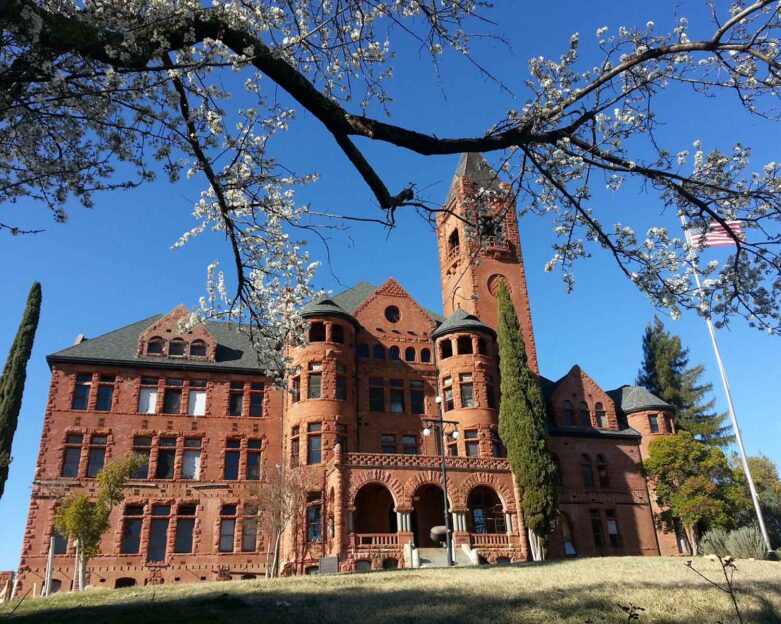 Just a short drive North of Stockton in the city of Ione is a former reform school that was once abandoned. It is also said to be haunted by the spirit of a housekeeper who died in the building in 1950.
The Preston School of Industry (map), also known as the 'Preston Castle', was built in 1894 by California senator Edward Myers Preston. It was meant to serve as a juvenile rehab school but operated in a military-style manner.
The 46,000-square-foot Romanesque building had 120 rooms and several smaller buildings surrounding it where trades were taught. Students would spend half their day in school, while the second half of the day was spent learning a trade.
In 1960 the school was relocated elsewhere leaving the building behind with no use. For forty years it sat vacant and in disrepair. The city of Ione was set to demolish in 1968 but a group of women stopped them from doing so.
They fought with the city officials to preserve the building and not lose its history. Surprisingly it worked and the planned demolition was canceled. In 2001 the group of women formed a foundation and managed to lease the building from the state.
In 2014 they were granted full ownership of the school and have been offering tours and private ghost hunts to anyone interested since. With dwindling interest in the abandoned school near Stockton, the future of Preston Castle is uncertain.
You Can Find More Abandoned Buildings in Stockton
There are hundreds of abandoned places in Stockton, California for an urban explorer or photographer to enjoy. The city is practically full of history, and these abandoned buildings left behind are a part of that.
While this article explored a few of these locations, there are hundreds more waiting to be explored. You just have to go out and find them.
If you're looking for more abandoned places, you can start with our guide on the best abandoned places in California to explore.