The Most Incredible Abandoned Places to Explore in Baltimore
Five abandoned buildings you can discover in Charm City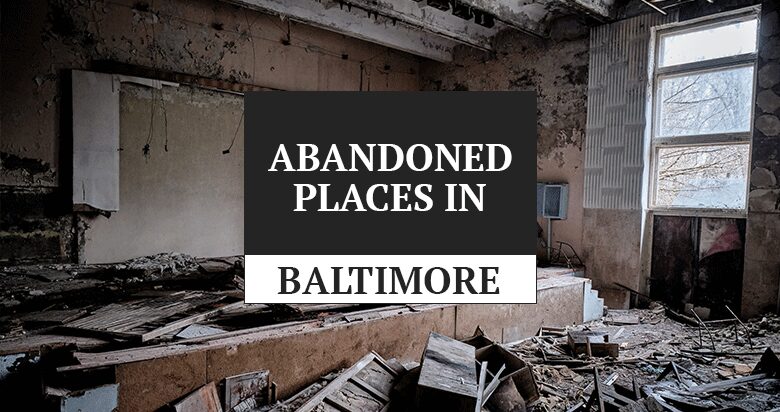 Ever wondered what happened to those abandoned buildings you see on the side of the road? They're easy to ignore, but if you take the time to explore them, you may be surprised by what you find. Abandoned places can be spooky, but they're also fascinating.
They offer you a glimpse into the past and a chance to explore something that most people will never get to see. If you're looking for an adventure, Baltimore is the perfect place to start.
From an abandoned island to entire forgotten neighborhoods, there are a number of cool places to explore. In this post, we'll take a look at some of the most interesting abandoned places in Baltimore.
If you're looking for a unique adventure, be sure to check out these spots.
Best Abandoned Places in Baltimore, MA
[lwptoc]
1. Fort Carroll Island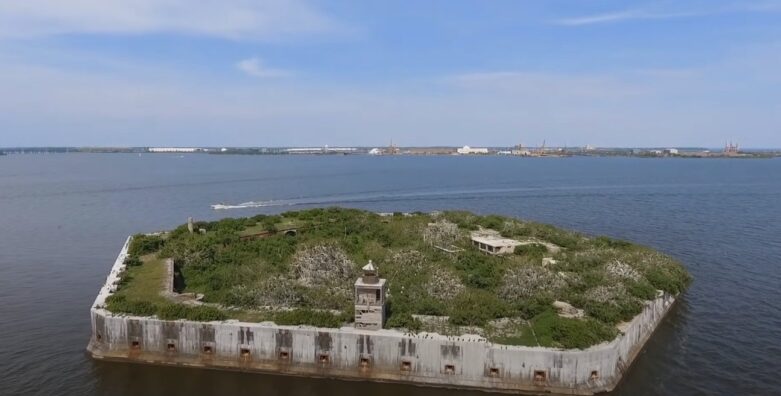 Fort Carroll is a small, man-made artificial island in the Patapsco River just south of Baltimore (map). It was built by the United States Army Corps of Engineers in 1848 and the construction was overseen by Robert E. Lee himself.
The fort was created to protect the Port of Baltimore in the event of a war.
Only 20 years after its creation, it was flooded by torrential rains and shortly after declared unusable. The fort was temporarily used for the storage of explosive mines and as a firing range. It was abandoned in the early 20th century.
The fort is not as small as you'd think judging by a photo. It is 3.4 acres had a lighthouse, living quarters, kitchen, and a cistern. Curious explorers have ventured into the abandoned fort in Baltimore for many years.
Some have documented their exploration of Fort Carroll like the video I've linked above. It is considered one of the most well-known abandoned places in Baltimore.
2. Brager-Gutman's Department Store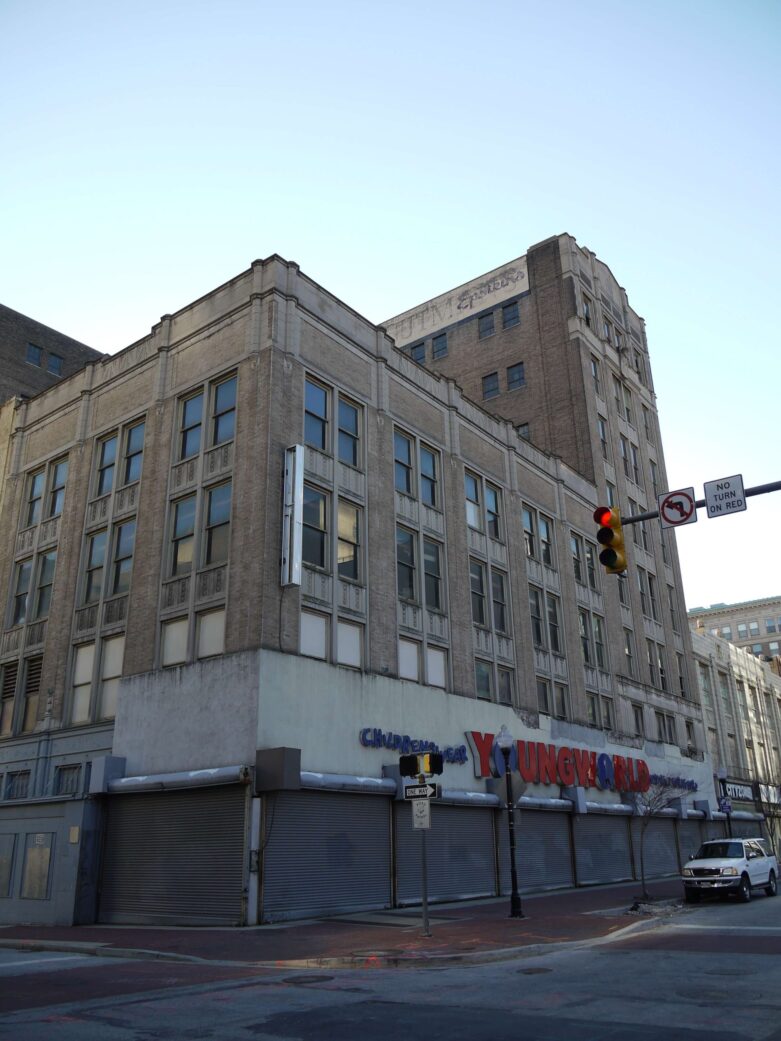 Urban explorers are well aware of this abandoned place in Baltimore because it has been forgotten for over 30 years. It sits at the corner of Lexington and Park in the middle of downtown Baltimore (map).
It operated as a department store that sold clothing, appliances, and other goods at affordable prices. The building is nine stories tall and was the very first public store in downtown Baltimore to employ the use of escalators.
For decades Brager-Gutmans's was the leading discount department store for locals, offering many products at low prices that would draw in crowds of paying customers.
The good days would end in the mid-1980s, because of increasing competition from new stores in the area like K-Mart and Caldors.
The department store closed its doors for business in 1991 and the building has been sitting empty ever since. The city of Baltimore made attempts to sell the property but no prospective buyers have come forward.
For the time being, the Brager-Gutman Department Store in downtown Baltimore remains abandoned, slowly decaying away to the elements.
3. Monroe Street YMCA
Urban explorer and filmmaker,
Dan Bell
, was born in Baltimore and has been exploring the city for many years. One location that he's visited is the YMCA on Monroe Street that's been decaying for over a decade.
He gives a sad and scary tour of the once lively and vibrant place in its current condition.
In his exploration video of the building, Dan and his friend make their way around the old YMCA. The structure itself is in really bad shape. The walls are broken and torn from years of water damage.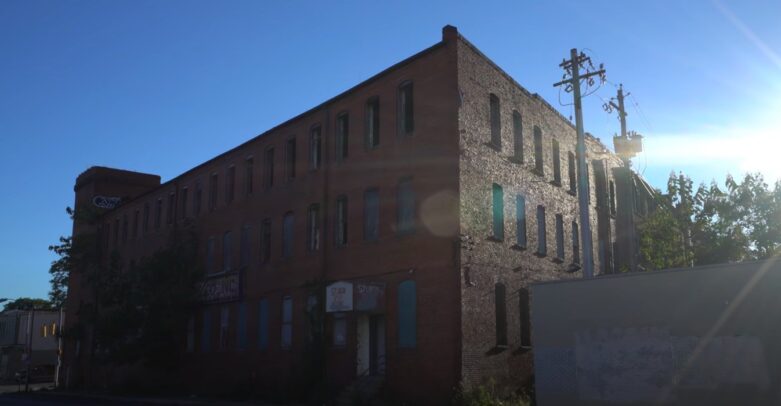 Even though the building is made from concrete, there is noticeable damage that gives you an idea of what kind of hell the building has been through.
The place is completely trashed and floors are rotted out and sinking in. It is too dangerous to safely explore and anyone thinking of exploring it should think twice.
4. Abandoned Neighborhoods on Baltimore's Westside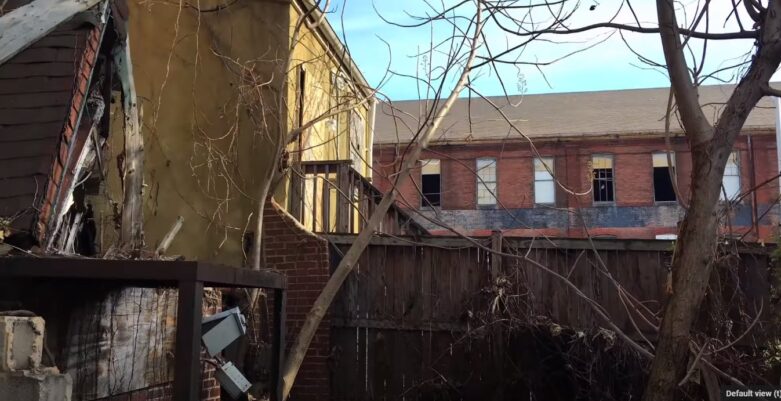 Many of Baltimore's neighborhoods have rich histories, but the opposite is also true. Some neighborhoods in Baltimore have been completely abandoned because of severe economic issues.
Particularly some neighborhoods located on the west side of Baltimore. Dan Bell, a Baltimore explorer, documented one such neighborhood that had multiple abandoned two-story buildings.
Though his video is short, you can get an idea of the type of buildings that are abandoned in Baltimore.
It's sad to see a decaying neighborhood where neighbors once chatted over the fences, had cookouts, parties for kids growing up, and more memories.
All gone. Dan's video gives you a current view of the state of the neighborhoods. But this neighborhood isn't the only one. On Baltimore's west side, there are multiple abandoned places, some left behind decades ago.
5. House of Isaac Benesch and Sons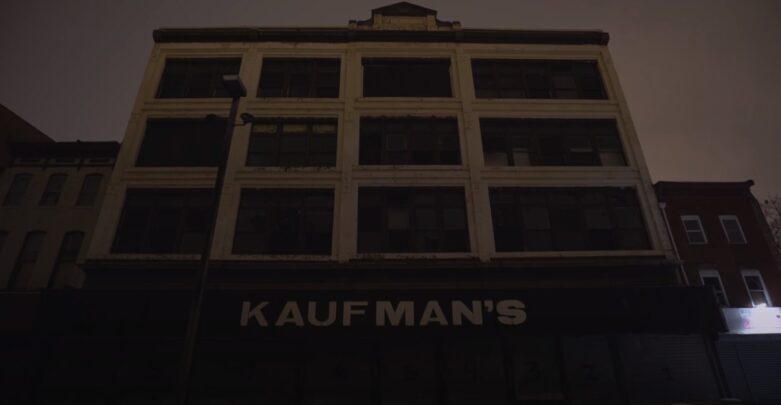 The House of Isaac Benesch and Sons is among the most well-known abandoned places in Baltimore. It is comprised of multiple buildings that were once used as department stores to sell furniture. The owner was Isaac Benesch, an immigrant from the Czech Republic.
He began his business in 1852 out of a tiny room that measured just 18×25 and after years of success, he expanded by purchasing the next-door buildings until he had a whole row of them all for his one business.
By 1910 he had acquired three 4-story buildings on the 500 block of N. Gay Street (map). Each building had a unique layout but they all operated under one business. For decades the department store was a popular location with local buyers, but that would come to an end by the late 70s.
Because of redevelopment projects the city of Baltimore had created, two of the original buildings that once belonged to Isaac Benesch and Sons were demolished to make room for newer structures.
The remaining buildings were used until 1997. After then, no one used the buildings for anything. They've been sitting empty and forgotten for decades.
Filmmaker Dan Bell managed to get permission from the current owners to visit the building late at night. His exploration of the abandoned Baltimore Landmark is nothing short of creepy.
Find More Abandoned Buildings in Baltimore
If you're looking for abandonments to do some urban exploration, Baltimore is the place to be. There are plenty of locations to explore in Monumental City.
If you don't know how to find them, see the guide I wrote where I show you how to uncover the locations of abandoned buildings. You can also see my article on the best abandoned places in Maryland to explore.