Cool Abandoned Places in Bakersfield To Explore
Places long forgotten in California's country music capital city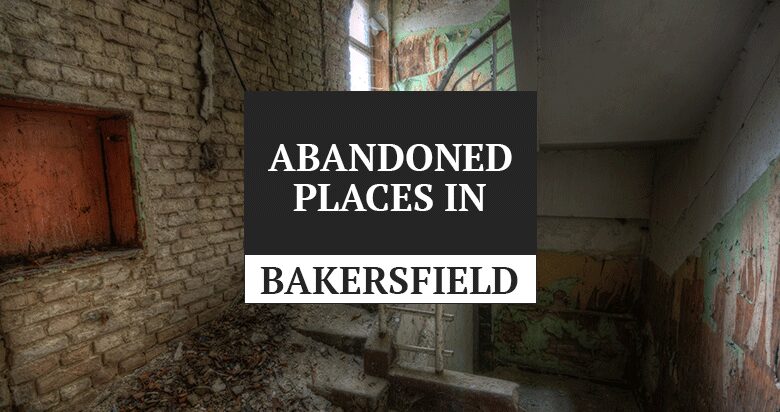 If you like exploring abandoned places, then you're in luck because Bakersfield is full of them! From abandoned hospitals to creepy old homes, and dilapidated schools, there are plenty of forgotten places to explore in our city.
Urban exploration is a hobby that has continually grown in popularity over the years. It involves exploring abandoned places, but it's also a great way to learn about the forgotten history of a city.
If you're interested in exploring some abandoned places in Bakersfield, then read on. In this article, I will provide you with a list of some of the best abandoned places Bakersfield has to offer.
Abandoned Places in Bakersfield, CA
[lwptoc]
1. McAllister Ranch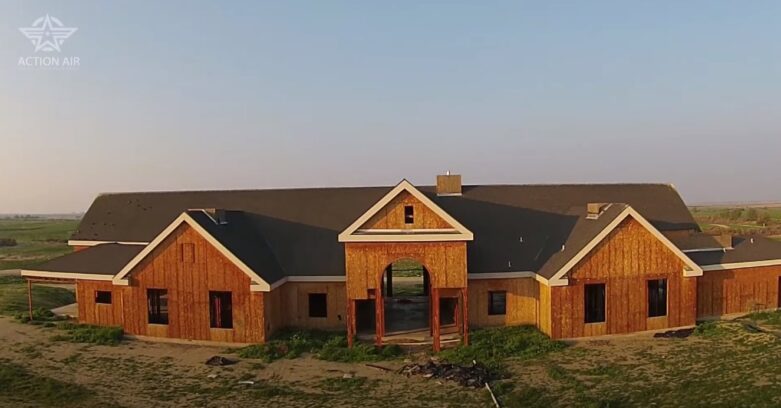 The McAllister Ranch (map) was set on becoming the next big luxury suburb before tragedy struck forcing them to become just another abandoned place in Bakersfield. It was to become a 600-home neighborhood with its own Greg Norman-designed golf course and other luxury amenities.
A few short months after construction was underway, the 2008 real estate market crash hit the United States. This forced the parent company of McAllister Ranch to cease all operations immediately.
Because of how much money was lost in the crash and how expensive the ranch was set to cost, construction plans were completely scrapped. McAllister Ranch was only about 20% built before being abandoned.
Only a small amount of structures were built on the property, including a clubhouse, golf course, and houses, but some have since been demolished. All that remains are a few buildings, bricked fences, and some unknown structures.
It's become one of the better-known abandoned places in Bakersfield, and it has attracted everyone from urban explorers, to dirt bike riders, and even airsoft fans.
2. Purple Heart Trail Farm House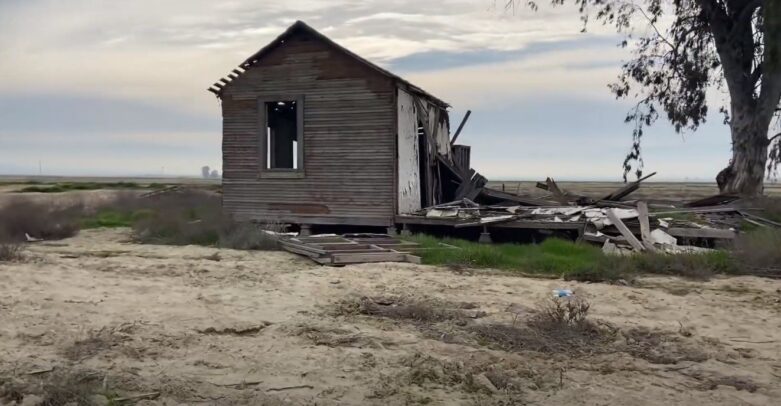 If you were to drive south of Bakersfield towards Alameda, you would come across a farmhouse (map) that's been decaying on the side of the road since 2007. A Youtuber who goes by the name, onesixfive, discovered it when he was driving home from work one day.
He filmed his exploration of the house for his channel and included the coordinates. The house is situated on an active farm and is likely owned by whoever runs the farm.
The reasons for abandoning the house are unknown. Onesixfive's video shows the outside of the farmhouse, which is in a state of disrepair. Only a portion of the house is standing, a section of it was clearly destroyed by either people or the elements.
Wooden boards are scattered on the ground behind the house likely a second structure or part of the house. It's been standing in the same spot for decades and will likely stay there for a long time.
3. Gosford Rd Family Home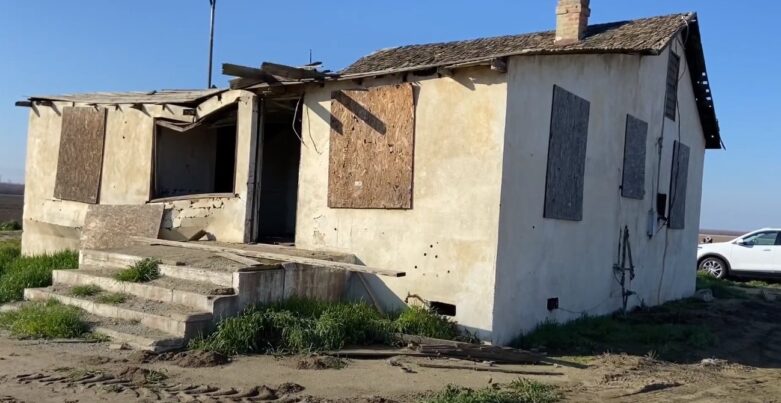 Southwest of Bakersfield on Gosford Rd (map) is the remains of an old family house likely abandoned decades ago. Who it belonged to or when they left are details that are not known.
The house itself is in a bad state of repair. Just a glance at the building will tell you that it's really hanging on by a thread. Any moment the roof could come crashing down finally destroying the house.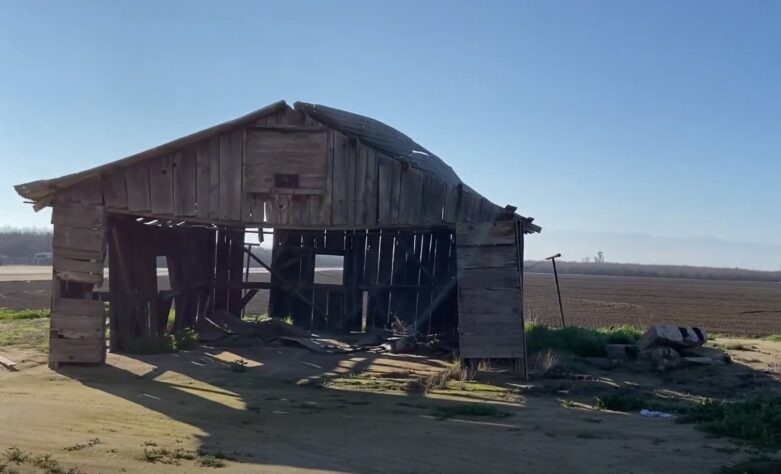 ut the single-floor, two-room abandoned house in Bakersfield would still make for a quick and fun urbex trip for anyone interested. Also, on the property, is what looks like a wooden shed that's close to collapsing.
Discover More Abandoned Buildings in Bakersfield, CA
In conclusion, if you're looking for abandoned buildings to explore, Bakersfield is the place to be. Even though these forgotten places are often creepy and unsettling, they also have a certain charm about them.
If you're looking for an adventure, then exploring these abandoned places in Bakersfield is a great way to spend your time. So what are you waiting for? Get out there and start exploring!
To find more buildings to explore in our state, see our list of abandoned places in California.