The 8 Most Popular Urban Explorer Forums You Can Join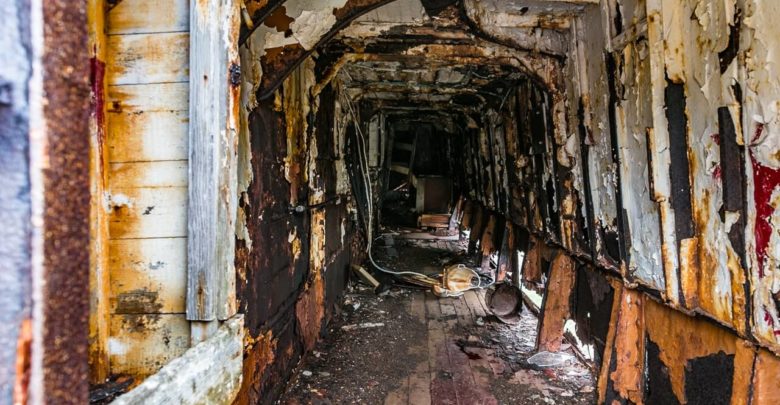 If you've read more than one blog post on my urbex website, you've probably heard me say time and time again, 'Always explore with a friend'. The reason I reiterate this point is because urbex is a hobby that takes you to locations that have been abandoned for many years.
Quite often, you will be entering places that have been empty for long periods of time, and may not have seen human habitation for a number of years. Floors, ceilings, and even walls can, and do, give way when they are badly decayed and there are many other hazards inside these locations that you may not be aware of that can be a danger to you.
The location alone is not always the reason you could get hurt. Abandoned places are generally areas where the homeless, junkies, and squatters like to be. Though it doesn't happen too often, explorers have told of stories where they were attacked or robbed by people in abandoned buildings.
If you're out exploring alone, you could be seen as a target by others. This is why it's important to always explore with a friend. There's security in numbers and you're less likely to be approached by people with bad intentions while you're exploring.
Should you also get in some kind of accident inside the location you're in, having someone with you that can help you out or get you the help you need is crucial to your safety. If you're relatively new to Urban Exploring and don't have friends who share your interest in exploring derelict locations, your best bet to finding like-minded individuals is through the internet. There are hundreds of urbex forums you can join.
In this post, I've chosen the top 8 that are most active and have the most members which give you a better chance of finding people in your area to explore with. I hope you find this useful!
Online Since: 2002
Status: Highly Active
Uer, which stands for 'Urban Exploration Resource', is one of the oldest urbex community on the web. The urban exploration website offers lots of articles, photo galleries, stories, and an active forum board for the Urban Exploration and Infiltration Community.
Uer also offers a public and private location database. Their urban exploration database contains information on abandoned locations that urban explorers have visited. The locations are organized by state/city so anyone can visit their location database and find places to explore near them.
Don't let the outdated design of the website fool you. Uer forum is one of the oldest abandoned places forums online. It is chock-full of amazing information regarding urban exploration. The urbex community on Uer forum is active even today and I'm personally a registered member of it and absolutely love it.
Online Since: 2005
Status: Highly Active
28DaysLater has nothing to do with one of my all-time favorite zombie movies. Fortunately for you, it is an urbex forum. It's centered around the United Kingdom, so North American urban explorers might not find too much relevant location information.
You can, however, read some of the posts and guides which are highly detailed and incredibly useful to any new explorer. The 28 days later urbex map is also useful.
For explorers that are in the UK, you can find locations categorized by building type. Sites such as tall structures, military installations, recreational facilities, abandoned underground sites, and some international (non-UK) sites too. Explorers on the UK urbex forum also submit stories with photos of their recent explorations.
Online Since: 2000
Status: Low Activity
SquatThePlanet labels itself as 'the world's largest social network for misfit travelers'. They're a community of do-it-yourself nomads that like to explore the world by any means necessary. Though SquatThePlanet is not entirely dedicated to Urban Exploration, they do have a subsection for members interested in the hobby.
In the Urban Exploration section, you'll mostly find photos and stories by members who have visited the locations they're sharing. Though the urban exploration subsection on STP is low on activity, it is still a community that any new explorer can learn much from. They also have a ton of members so the chances you meeting a fellow explorer are pretty high.
Online Since: 2008
Status: Moderately Active
OblivionState is an urbex website that allows people to share their experiences and knowledge of Urban Exploration. It was created by a group of friends who are enthusiasts of the hobby. OS is similar to 28DaysLater in that they're both centered around the United Kingdom. Though you can still find posts and people located in North America. The site also is hosts to a wealth of information regarding Urban Exploring.
I've personally been a member on OS for some time and the few times I've posted asking questions I've had some great responses from incredibly friendly people.
I'm personally not that big of a fan of social media, but I can't deny that these sites are amazingly useful when it comes to finding like-minded people. Sites like Reddit and Facebook that allow you to create communities centered on a specific topic are pretty much a pot of gold.
Below I've listed the top 4 social media sites that can help you find and make friends with fellow explorers. Though the sites below are not urban exploring forums, they are generally helpful for beginners.
Reddit has a highly active subreddit dedicated to urban exploration. For the most part, members like to post photos and share stories of their explorations. New members often ask questions about urbex and more experienced explorers help them out by answering their questions.
Though the subreddit doesn't allow members to post location information, read the comments on posts and you can generally find people in or around your area with whom you can connect. Subscribe to the forum and make a post asking if there are any explorers in your area. You're likely to find a couple who would be interested in joining you explore.
Facebook
The good thing about Facebook is that you can often find groups centered around specific locations and topics. Say you're looking to explore abandoned buildings in San Fransico, go to Facebook and do a search for urbex groups in San Francisco. You're bound to find small pockets of people who are in that specific area who are interested in Urbex. Facebook is a great resource if you're trying to find fellow explorers in your area.
Twitter
The Twitter machine is yet another fantastic site for finding urban explorers that you can connect with. You can do a search for the hashtag '#Urbex' or '#UrbanExploration' and filter the results by 'latest' and you'll see thousands of the most recent tweets using those specific hashtags.
One not-so-known feature of Twitter that's incredibly useful, is their advanced search tool. You can turn on location on your account and do a search again for the hashtags '#Urbex' or '#UrbanExploration', but now that Twitter knows your location, it will only show you tweets from people who are near you. This is no doubt the best way for you to find fellow explorers to link up with.
Instagram
Instagram is ruled by hashtags. I've been using it for a couple of months now and I've yet to figure out why everyone stuffs hashtags in their posts. But as annoying as this is, it can be helpful to you for a couple of reasons. Say a person is using the hashtag '#Dallas'. This pretty much tells you that the photo they've posted was taken in Dallas. If they also use the hashtag '#Urbex', it's obvious the person who posted the photo is located in Dallas and is into Urbex.
Browse through Instagram and do a search for hashtags related to the area you're in + 'Urbex' or 'Urban Exploration'. You're bound to find people who are in the same area as you and interested in exploring.
Make Friends And Start Exploring
The sites that I listed above are only the tip of the iceberg when it comes to online communities dedicated exclusively to urbex. I can't reiterate how important it is for you to find someone with who you can explore.
If none of your friends are interested in this hobby, your best bet to finding like-minded individuals who you can explore is through urbex forums like the ones I listed above.
Find and join any abandoned places forum you like and be a part of the hobby. You're bound to come across fellow explorers who are in or around your area that can join you in your explorations.