Abandoned Places in Fayetteville That You Should Explore
Urban exploring in North Carolina's sixth largest city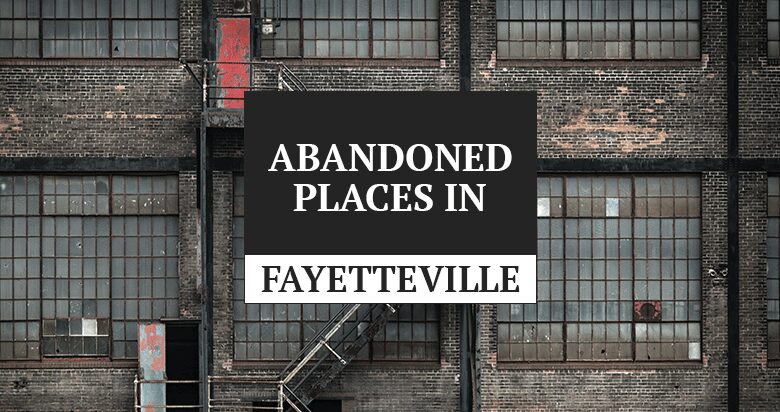 Fayetteville, North Carolina is home to a number of abandoned places, from decrepit factories to old forgotten hospitals. There are a number of reasons why these places are left behind.
Often, it is because the owners can no longer afford to maintain them or they aren't profitable anymore.
Whatever the reason, there is something eerily captivating about these abandoned locations. In this article, we will take a look at some of the most interesting abandoned places in Fayetteville NC to explore or photograph.
Abandoned Places in Fayetteville, NC
[lwptoc]
1. Texfi Industries Plant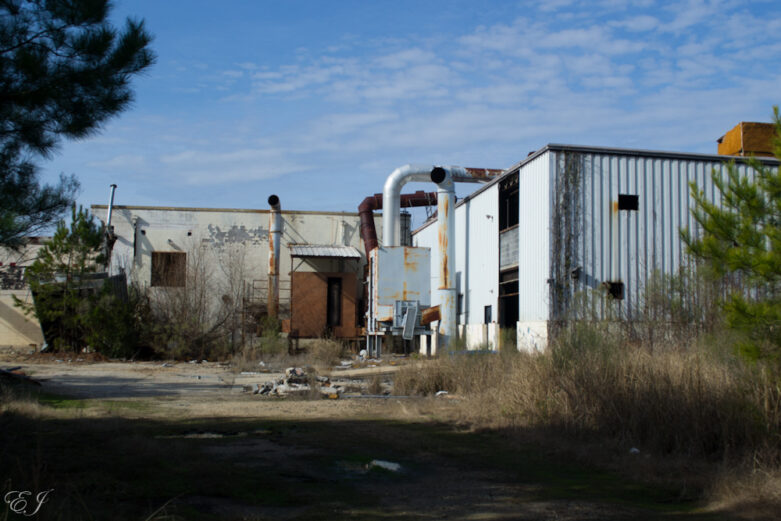 If you're looking for a truly one-of-a-kind abandoned place in Fayetteville, look no further than this former textile dyeing and finishing plant.
This massive factory was once responsible for dyeing and finishing textile products for a major clothing company in North Carolina.
But it was abandoned years ago and now sits in complete ruins and decay. In the mid-1990s, the North Carolina Department of Environmental Quality discovered dangerous chemicals leaking from the plant causing groundwater to be contaminated.
In 1999 a Fayetteville judge ordered the factory to close down to prevent further damage to the city's water supply. The following year Texfi Industries declared bankruptcy and fully abandoned the plant.
Plans were made to reuse the building, but nothing was done over the years. The abandoned factory in Fayetteville is truly a sight to behold. The factory floor is littered with forgotten textile products and overgrown grass, and the walls are covered in graffiti.
The whole place has an eerie and creepy feel to it. If you're looking for an unforgettable abandoned place to explore, the former textile plant is definitely worth a visit.
Also Read: Abandoned Places In Charlotte NC That Have Fallen Into Ruin
2. Swans Creek Elementary School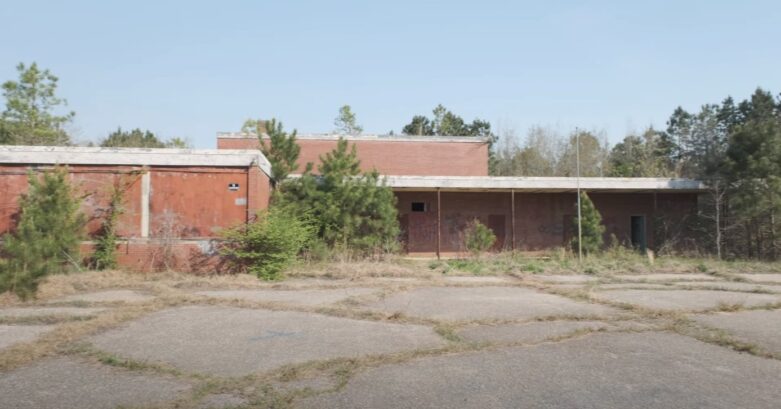 If you're on the hunt for abandoned places near Fayetteville NC, this school is for you. The Swans Creek Elementary School, located in Hope Mills, was a former school for African Americans during the segregation period in the United States.
It taught 1st through 8th-grade students until segregation ended. It then switched to teaching 1st to 3rd grade and included both white and black students.
Unfortunately, the school was not able to desegregate successfully. Parents of white students were reluctant to allow their kids to attend Swans Creek.
Because of this, the school had a low attendance rate. Coupled with underfunding and poor facilities, it was destined to shut down. That's exactly what happened in 1971 when the Hope Mills school district shuttered its doors for good.
Ten years later in 1980, the school was used to hold meetings and town halls but those eventually stopped occurring. Since then the school has been sitting empty and slowly falling apart.
3. Pump Station Dam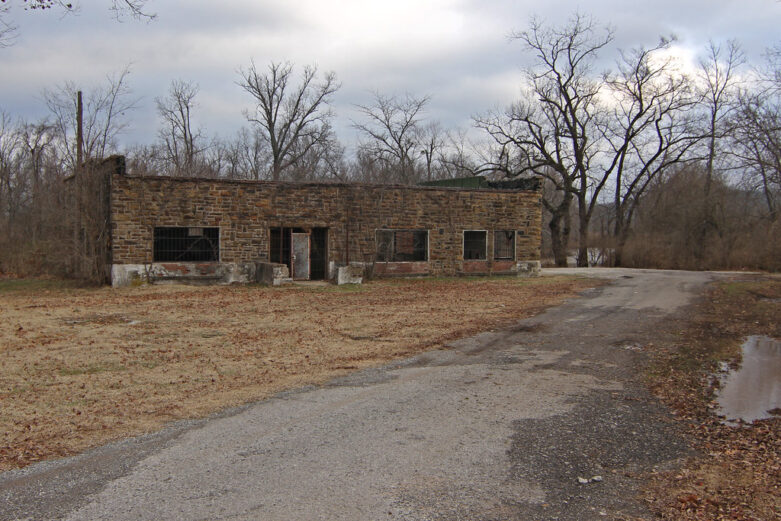 The old Pump Station Dam located on Pump Station Road in Southeast Fayetteville (map) was the early drinking water reservoir for the great city of Fayetteville.
It now sits empty and forgotten and is considered one of the most popular abandoned places in Fayetteville NC.
It was shut down in 1969 because it was replaced by a more modern pump station located just 20 miles away. The dam was built in 1889 by a group of local businessmen who sold it to the city of Fayetteville to offer clean drinking water to residents.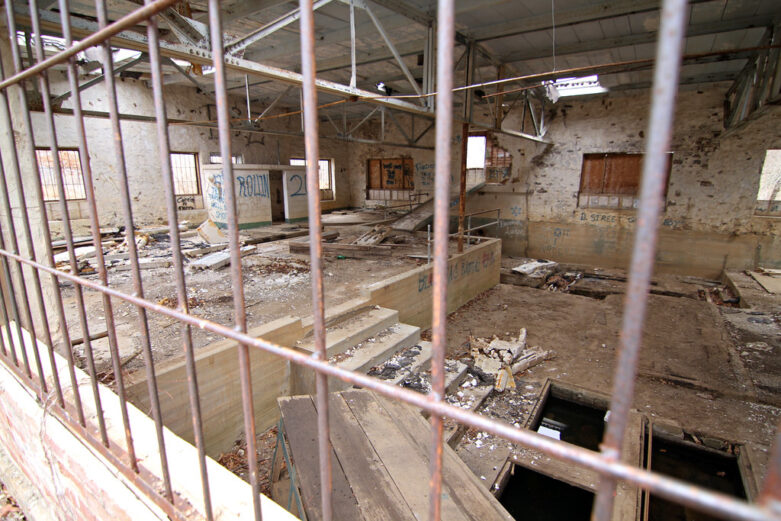 It served as Fayetteville's first municipal clean water source. The Pump Station house, next to the dam (pictured), was built in 1925. In front of the pump house, is also a cottage where the caretaker of the dam would live year-round to tend to the facility.
When it was shut down, the city boarded up the door and windows of the building but that didn't stop people from making their way in.
Today, the pump station sits on public land and is accessible to everyone. You can't enter the building but you can still take a peek inside through the metal bars.
Also Read: Urban Explorers Love These Abandoned Places In Raleigh NC
4. Star Theater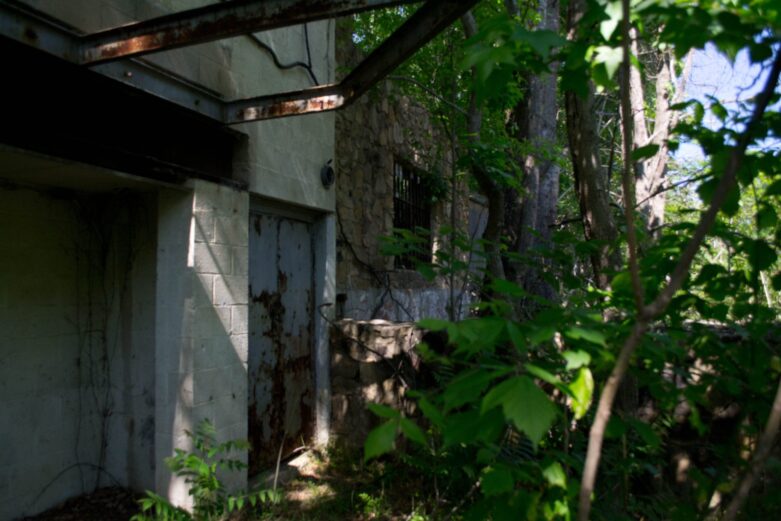 The Star Theater was once a beautiful and popular movie theater located near Lake Rim Park. But now, it is completely abandoned and has been left to decay. The theater was built in the early 1900s and was a popular destination for people of all ages.
It offered live entertainment and the latest Hollywood movie screenings. But over time, it lost customers to competing theaters and quickly fell into disrepair leading to its eventual abandonment.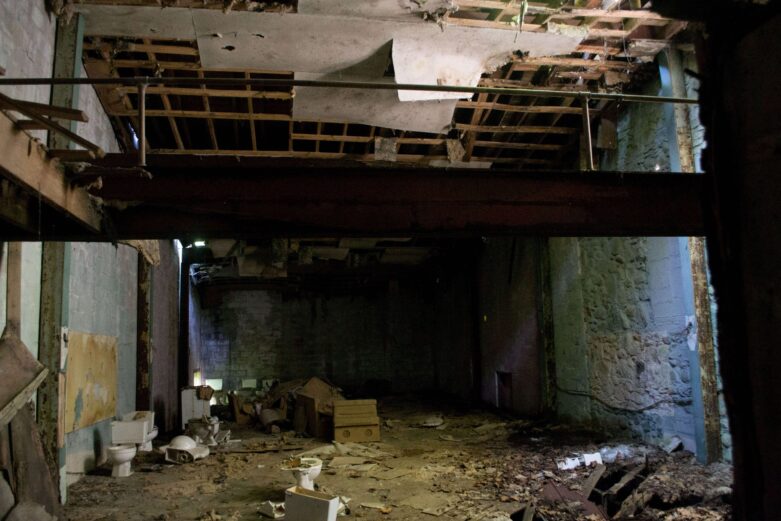 Today, the theater is a shadow of its former self. The once-glamorous building is now a dark and dusty place fully covered in overgrown vegetation.
The seats, screen, and carpets are long gone, and the floors are covered in debris. But even in its current state, the theater is still a fascinating abandoned place Fayetteville has to explore.
If you're ever in Cumberland County near Lake Rim Park, be sure to check out the Star Theater.
Explore More Abandoned Buildings in Fayetteville, NC
As you can see, there are many abandoned places Fayetteville North Carolina has to offer. Each has its own story and unusual history.
These places can provide a unique and interesting experience for those of you who are willing to venture off the beaten path.
If you're interested in exploring more forgotten places, read our guide where we explain how to find abandoned places near you to explore.