Venture Out to These Abandoned Places in Colorado Springs
For the urban explorers in Colorado Springs, CO
There are many amazing abandoned places in Colorado Springs to explore. From historical locations dating back centuries to modern abandoned buildings like hospitals and schools.
If you're from the area and looking to do some exploring, these sites aren't always easy to find. So we created a list of some abandoned locations in Colorado Springs for the curious to explore.
If you don't mind the drive, see our guide to the best abandoned places in Denver.
List of Abandoned Places in Colorado Springs
[lwptoc]
1. Gold Camp Road Tunnels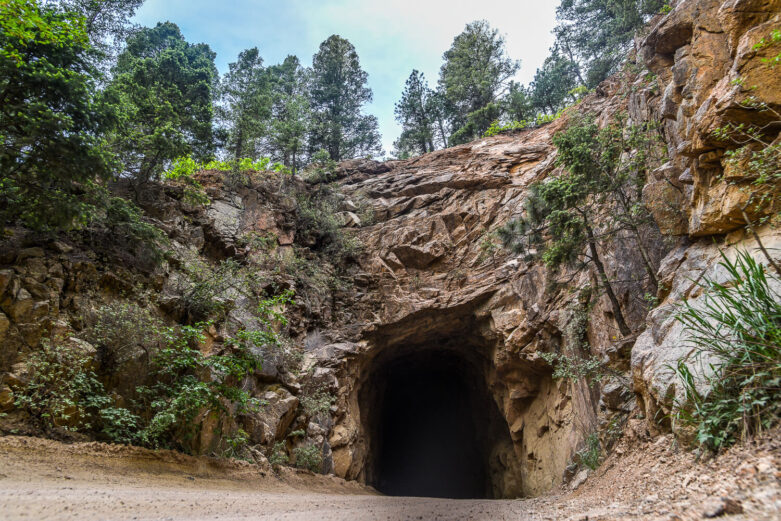 Not all abandoned places are easily accessible. Some locations like the Gold Camp Raod Tunnels are deep in the wild surrounded by nature. Though it would take some effort to reach the tunnels, a visit to the state's most famous former railway would make for an enjoyable trip.
The nine tunnels were constructed in the late 1800s to connect the towns of Cripple Creek and Colorado Spring via railway. The railway line that ran through the tunnels began its service in 1901 and hauled some 200 freight cars to transport supplies, minerals, and of course, people.
The use of the tunnels would come to an end in 1922 when the railroad that run through the tunnels was sold at auction to the highest bidder. The rail lines were removed and the roads were converted into a highway that opened in 1924.
After tunnel #3 collapsed on itself in 1988, rumors began circulating about the tunnels possibly being haunted. Visitors to the abandoned tunnels have for years reported ghostly sightings and unusual sounds coming from within the tunnels.
Whether the stories are true or not, the tunnels, like many other abandoned places in Colorado Springs, are free to visit.
2. Brown's Dance Hall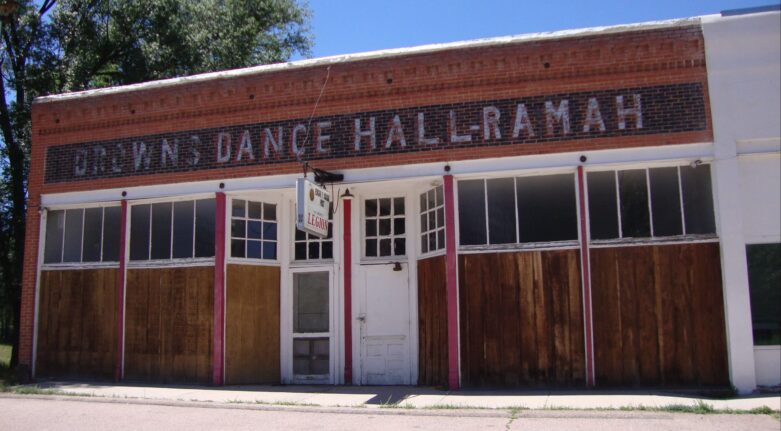 For those looking for abandoned places near Colorado Springs, this site is one you'll like. Situated in the small town of Ramah just 45 mins outside Colorado Springs is Browns Dance Hall. The town, Ramah, is sometimes called a ghost town, but that's not entirely true.
It is still home to some 30 people, mostly ranchers and farmers, but some parts of the town are completely abandoned. So I suppose you could call it a ghost town, but not yet. One of the most popular buildings in the town is the dance hall, which is located on Main Street.
Back in its days, it was the place to be if you wanted to enjoy a night out or meet new people. Friday nights at Brown's were said to be something people would look forward to all week.
Sadly, its good days were short-lived as the dance hall was closed down in 1920 as the population began dwindling. Since then, the dance hall has been left vacant and will likely never be used again.
3. The Pump House
This abandoned four-story building located on an
open trail just off Norad Rd
was found and explored by army veteran and urban explorer Flores Design. He's known for exploring many abandoned places in Colorado Springs.
From the little information I was able to gather, this place used to be a pump house that was in operation in the 80s and abandoned only a few years later. In the video, you can see Flores venture inside for a quick peek. The building is in the open and fully covered in graffiti and trash.
The stairs leading to the upper levels are half broken and flimsy but that doesn't stop Flores from making his way up the levels to get a better look. On the top floor, there is a balcony that gives you a full view of the area.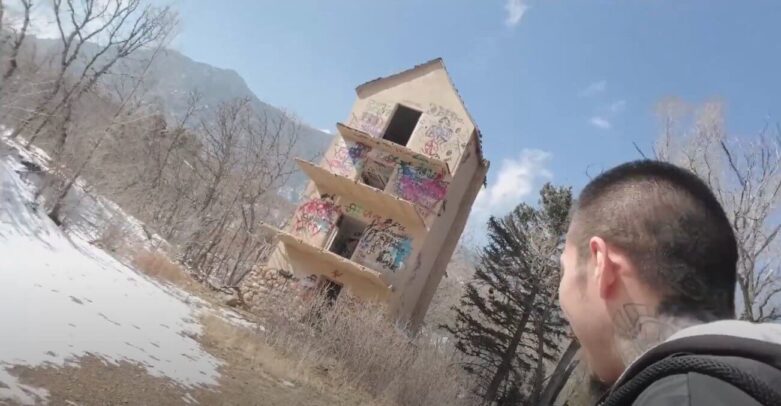 There isn't much more to it than 4 floors of emptiness and a nice view. It's difficult to make out what each room was used for. Also, behind the building are the ruins of an old abandoned house that has been used as a homeless camp.
Some explorers have reported being detained by military police when visiting the area because of how close the building is to a NORAD military base. If you're inspired to visit, be sure to use caution.
4. Penrose St. Francis Clinical Pastoral Education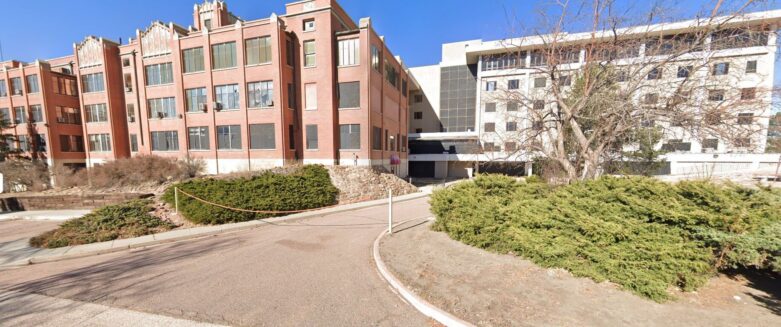 Hospitals have always been one of the most sought-after abandoned locations for urban explorers. They're big in size and have a mysterious vibe to them that draw in the curious.
One such site that fits that description is this abandoned hospital in Colorado Springs. Named the Penrose St. Francis Clinical Pastoral Education, it was at one point a hospital and clinical pastoral school for adults. The place itself is quite large and contains 100s of rooms.
The reason it was abandoned is not known but the building has been left empty for many years now. In 2018, urban exploration YouTuber, Flores Design, ventured inside the hospital but accidentally triggered a silent alarm.
The hospital is clearly still under surveillance. Not all abandoned places in Colorado Springs are looked after with alarms but it seems this hospital still matters to someone.
Are there any ghost towns near Colorado Springs?
Yes, there are two ghost towns near Colorado Springs. They are in Ramah and Goldfield. Though these two towns are not fully deserted, most of the buildings in both of them are fully abandoned.
Ramah is located 45 mins from Colorado Springs and is open to everyone. Goldfield is about an hour away and also accessible.
The history of both towns dates back to the 1800s so you will likely discover several hundred-year-old buildings.
Searching For More Abandoned Places In Colorado Springs?
Colorado Springs is the second largest city in the state of Colorado. If you're wanting to do some exploring or urbex photography, you don't have too far to find these places. If you don't know where to start looking, read my guide where I show you the methods urban explorers use to find abandoned places. You can also see our guide to the best-abandoned places in Fort Collins.