The Best Abandoned Places In Tennessee For Urban Exploring
Urbex in the Big Bend state has never been easier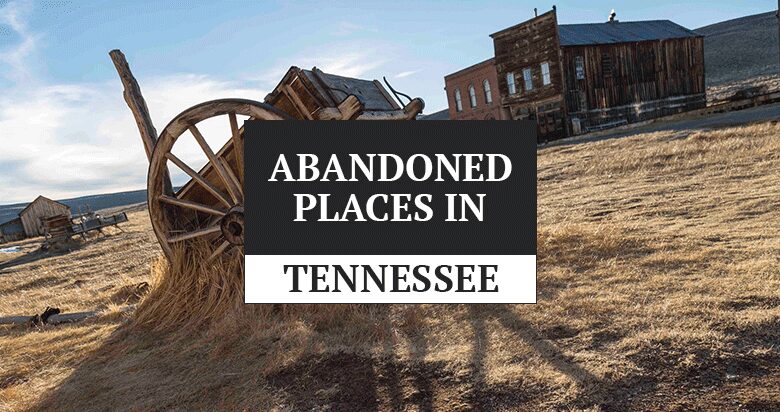 Urban explorers in the great state of Tennessee will be happy to hear that their home is chock-full of abandoned places to explore. It's a downright gold mine of a good time and adventure just waiting to be found.
If you're looking for abandoned places in Tennessee to explore, we've got you covered! From asylums to high schools, and even an entire abandoned town, the big-bend state has it all.
List Of Abandoned Places In Tennessee
[lwptoc]
1. Old Tennessee State Penitentiary (Nashville)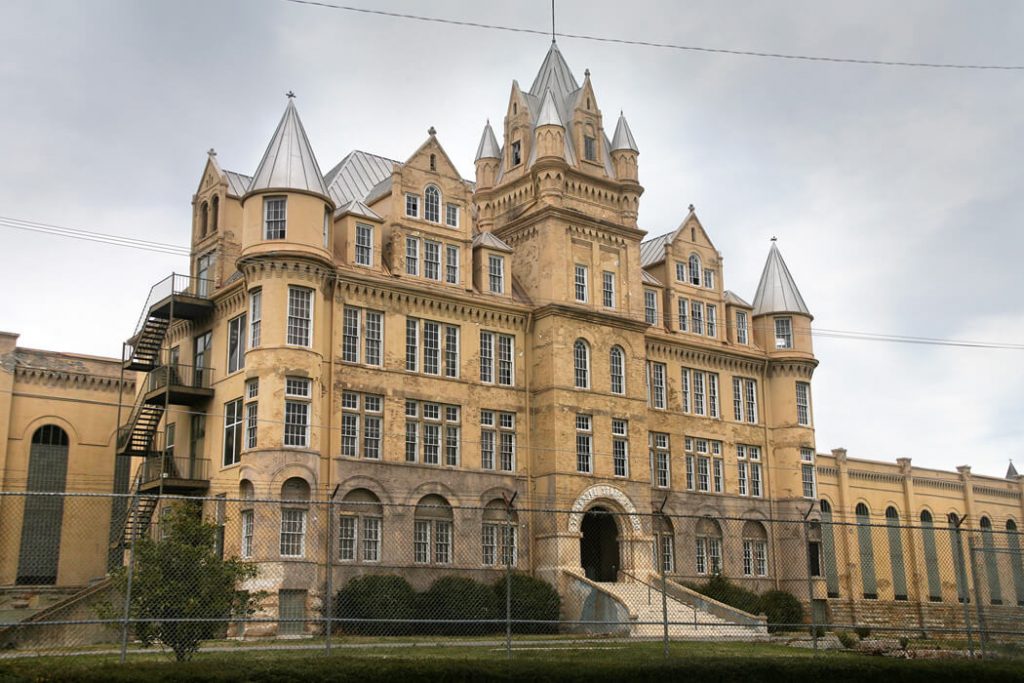 The now abandoned state penitentiary has a long and storied history, not all of it good. Originally built to house 800 inmates, at its peak it contained well over 4,000.
Overcrowding was a serious issue since this prison was opened. Because of this problem, disorderly conduct, fights, and riots were common occurrences. Bloody violence was common here as several inmates lost their lives over disagreements and such.
Physical labor was mandatory for every inmate incarcerated here. Most prisoners toiled up 14+ hours of work per day. This was legal as the prison labor for-profit industry got its start. The prison itself is beautiful and enormous. It resembles something of medieval cattle. It's an urban explorer's wet dream. Many famous movies have been shot inside this prison.
Prisons are always fun to explore. The Old Tennessee State Prison (map) is no different. Urban explorers consider this one of the best abandoned places in Tennessee.
For more spots, see our list of abandoned places in Nashville.
2. Elkmont Ghost Town
The abandoned town of Elkmont (map) has become one of the most sought-after abandoned places in Tennessee. Originally built in the late 1840s, Elkmont got its start as a logging and resort town for wealthy vacationers. The exclusive community boasted a handful of vacation cabins and private clubs.
As well as its most famous building, the famed Wonderland Hotel. As the Great Smoky Mountains, National Park was established in 1934, residents of Elkmont were given the option to either sell their properties to private parties for full value or sell their homes to the National Park at a discounted price but get to stay in their home for the duration of their lifetime.
When the last resident of Elkmont finally left the area in 1992, the town of Elkmont was officially abandoned. Since then the National Park has been left with over 70 empty buildings.
Over time they have begun to slowly deteriorate and fall apart. The Great Smoky Mountain National Park Service is working to maintain this historic ghost town accessible to everyone.
3. Knoxville College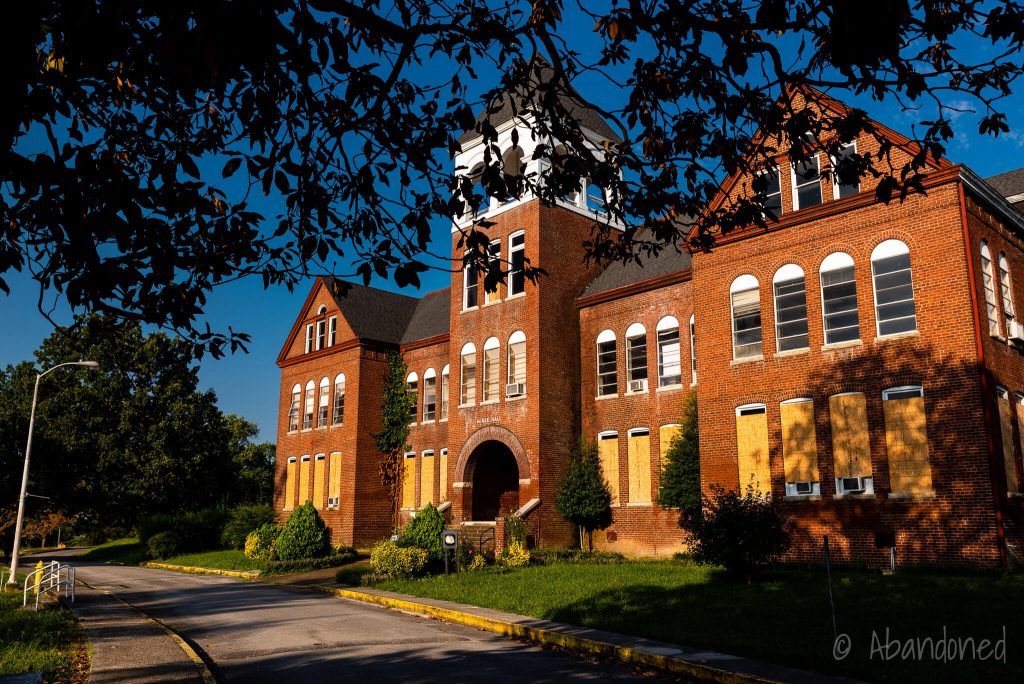 Knoxville College (map) was a black college founded in 1875 in Knoxville TN. It was first established to educate the city's freed slaves.
In the following decades, the college added multiple buildings and as it grew it became one of the first black institutions to receive accreditation from the Southern Associations of Colleges and Schools.
However, they lost the accreditation leading to a sharp decline in enrollment. Eventually, the college faced financial instability and as a result, most campus buildings were abandoned.
After only a meager 11 enrollments the college closed down in 2015. Since then the campus and its many buildings lie in a state of disrepair due to arson and vandalism.
If you're looking for more sites in this area, see our abandoned places in Knoxville guide!
4. Western State Mental Hospital (Bolivar)
Considered the last of the Victorian-era style asylums built in the state of Tennessee,
Western State
holds a unique and dark history.
The hospital is designed in the famous 'Kirkbride Pattern' which was supposedly said to have curative effects on mental patients. The hospital's main building is where the least violent patients resided.
Both wings on either side of the main building are where the patients labeled 'incurable' would live in.
These patients underwent some horrific psychiatric treatments such as lobotomies, insulin shock, hydrotherapy, and electric shock therapy. Many patients died while in the care of the hospital.
Several of them are still buried in unmarked graves behind the hospital. Explorers from Reddit who have ventured inside have witnessed strange sightings and sounds throughout the building.
Despite this, it remains a must-see when looking for abandoned places in Tennessee to explore.
5. Ashlar Hall (Memphis)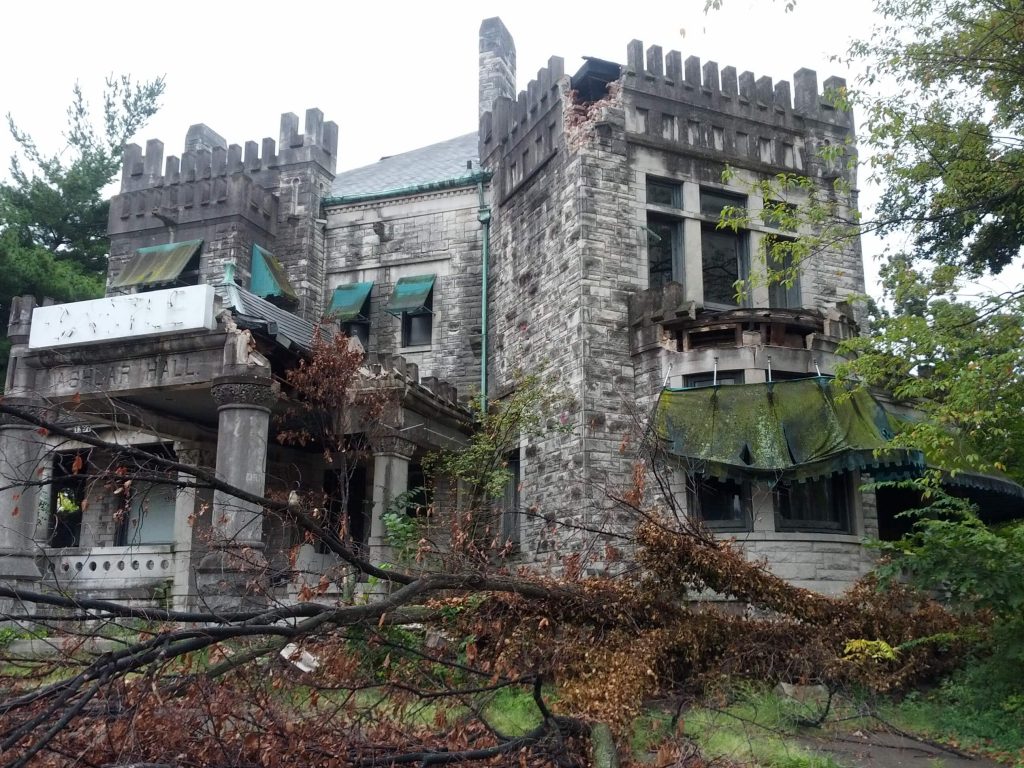 This Tennessee castle replica, known also as 'Prince Mongo's Castle', was designed and built-in 1896 by millionaire businessman Robert Snowden.
The mock castle is 3 floors tall and over 10,000 square feet. It holds 8 bedrooms, 6 bars, 5 baths, a basement, a swimming pool, and a big attic with more rooms for servants.
After the death of Robert in 1942, the castle was passed on to his family who turned it into a restaurant. In 1990 the castle was sold to local Memphis businessman Robert "Prince Mongo" Hodges.
He turned Ashlar Hall into a nightclub. Parties would occasionally get too rowdy and violent.
Pressure from neighboring residents forced the local fire department to shut down the nightclub for good. Since then Ashlar Hall (map) has sat vacant for many years. These past few decades have not been kind to this once stunning home.
We wrote an article on the best abandoned buildings in Memphis. Go read it for more spots to explore there.
6. Pressman Home (Rogersville)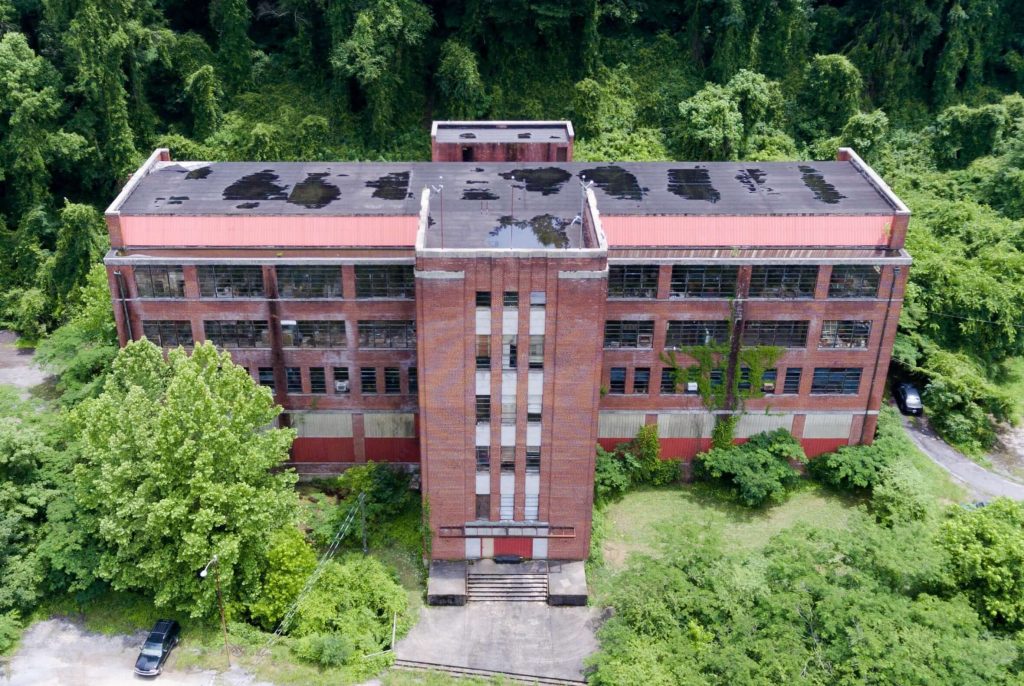 In 1909 the president of the International Printing Pressman and Assistants Union (IPPAU), relocated their union headquarters to Rogersville, TN. He purchased the location of a former mineral springs resort (map) and converted it into a community where union members could live and learn.
Aptly named the "Pressman's Home", the private group of union members quickly grew into a self-sustaining community. They grew their own food, generated their own electricity, and had a private water system.
Everything needed for union members to live comfortably was offered.
Swimming pools, tennis courts, and miniature golf courses were all amenities available to residents. The main administration building is surrounded by several other buildings that are also now abandoned.
Is There A Ghost Town In Tennessee?
Yes. There are MANY ghost towns in Tennessee. These forgotten towns are all an interesting mark in the history of this state. If you want to jump back in time and get a glimpse of the past, exploring one of these ghost towns should be on your to-do list. The one close to Chattanooga is especially my favorite.
Looking For More Abandoned Places In Tennessee?
The big-bend state certainly holds many more abandoned places to explore than the ones listed above. Tennessee is crowded with forgotten businesses, schools, hospitals, parks, and other structures.
Many of them were lost to time and are not listed on any official map. To learn about them you have to hope someone shares the location with you, or you do the research and find them yourself.
I wrote a full guide on how to find abandoned places near you to explore.  If you're urban exploring and looking for abandoned places in TN, check it out!