These Abandoned Places In Maryland All Have An Interesting History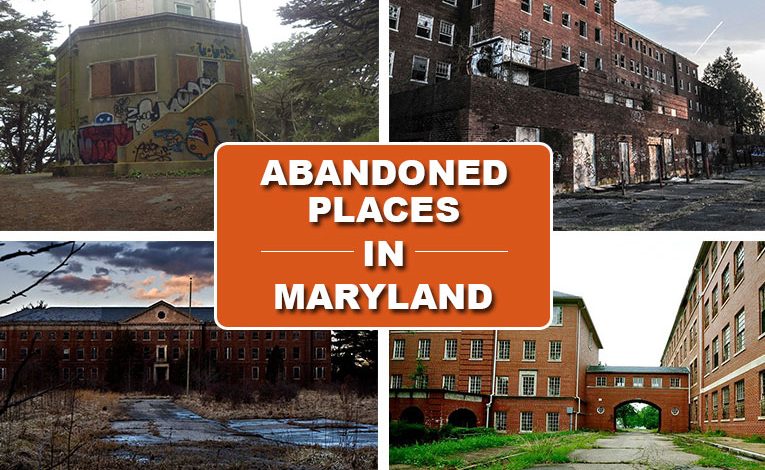 Abandoned buildings are inherently intriguing, they make you wonder about their history and their current state of repair. There is no shortage of such places in the mid-Atlantic state of Maryland.
Explorers in the Old Line State of Maryland get to enjoy some pretty unique locations. From abandoned mental asylums to derelict hospitals and a mansion with a disturbing past.
The locations in this article are some of the best abandoned places in Maryland that any urban explorer would love to explore.
Cool Abandoned Places In Maryland To Explore
[lwptoc]
1. Forest Haven Asylum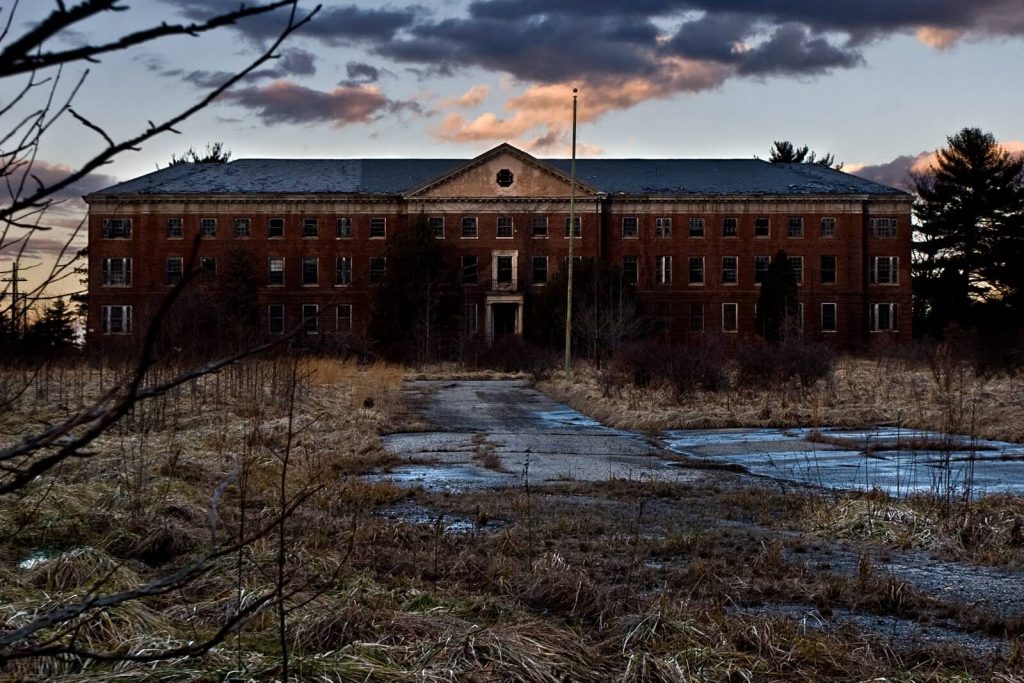 Forest Haven Asylum (a 250-acre campus) was a residential facility for adults and children with intellectual disabilities.
It is located in Laurel, Maryland, and was operated by the District Of Columbia. The now-abandoned asylum was opened in 1925.
It operated successfully for several years until the early 1960s when rumors of mistreatment of the patients began circling. Funding for the asylum began to dry up due to economic misfortunes.
As a result, the Forest Haven Asylum staff was reduced and replaced with unqualified employees. Because of the stresses of the job, some doctors and nurses began taking out their frustrations on the patients. Several patients were badly mistreated.
Some were mentally and sexually abused, and many were uncared for. On October 14, 1991, by order of a federal judge, the asylum was forced to close its doors due to medical incompetence.
Today the Forest Haven Asylum sits completely abandoned and forgotten. The low-rise building with huge windows, seeming black and bottomless from afar, is either melancholy or horror.
The structure of the building is already pretty cracked; the paint on the walls and ceiling is slowly falling apart.
For a moment, it seems that the building and its surrounding is completely dead, unable to produce even leaves on trees. Because of the morbid history of this asylum, it's been known as one of the creepiest abandoned places in Maryland.
I visited Fort Meade some years ago. I was staying in a hotel and the exploring bug bit me. With nothing to do, I started searching for abandoned places near me to explore.
I came across Forest Haven Asylum and got the chance to explore it. Everything they say about this place is true. Pure creepy vibes.
2. Winderbourne Mansion
Winderbourne Mansion, located at
15001 Barnesville Rd, Boyds, Maryland, 20841,
is an abandoned place with a dark past.
Built in 1884 by a successful lawyer and civil war veteran, the Winderborune Mansion looks like a simple forgotten farmhouse. Located in Boyd, Maryland, this mansion was the home to Enoch and Mary Totten and their 3 young daughters.
The tragic events that would give this mansion its reputation would begin with all 3 of the Totten's children becoming critically ill with typhoid fever from drinking contaminated water. Sadly, one of the daughters would go on to die from the illness.
One of the surviving daughters, Edith Totten, grew up and adopted a young girl. They both lived at the mansion. It is said that the little girl accidentally slid down a long banister at the home, flew off, and was tragically killed.
The pain of losing her adopted daughter was too much for Edith Totten and shortly after she too passed away in the mansion. Today the Winderbourne Mansion sits completely abandoned on a 9.3-acre property.
It is filled with old magazines, broken windows, overgrown vines, vintage furniture, clothes, and graffiti. In the backyard, you can see several wrecked muscle cars that were left to decay.
3. Glenn Dale Hospital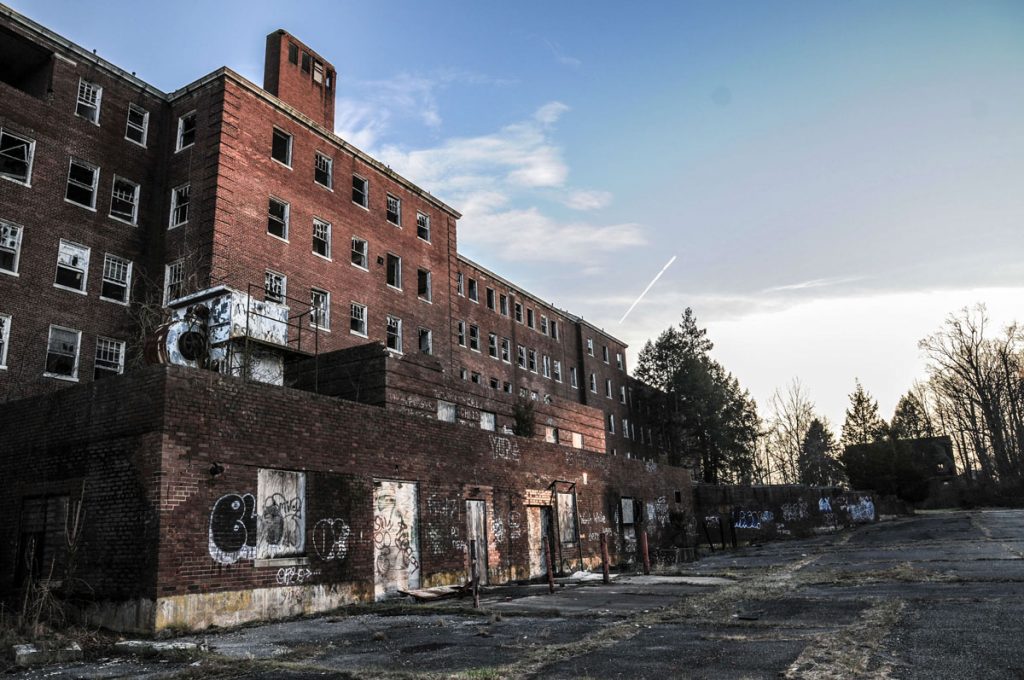 Glenn Dale was an isolation hospital and a tuberculosis sanatorium for the terminally ill.
It was built on a 216-acre property in 1935 for people who could not be treated in the district's crowded hospitals. Initially, the Glenn Dale Hospital only accepted patients who required isolation treatment and those who suffered from tuberculosis disease.
With time it began accepting patients with other chronic diseases and care requirements. Unfortunately in 1982, because of rising repair costs and loss in revenue, the hospital was closed. Today it sits empty and forgotten.
Local explorers who have ventured inside the hospital on Glenn Dale Road have told of strange things happening inside the hospital.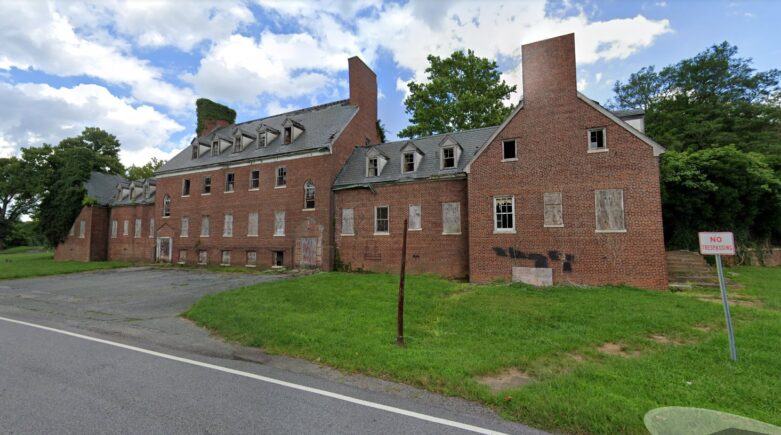 People have complained of noises such as yelling, screaming, laughter and banging coming from the hospital morgue.
Other areas of the hospital such as the chapel and isolation rooms are considered hot spots for paranormal activity. Some speculate it is the ghostly presence of patients who died in the hospital many years ago and whose spirits still linger.
Because of the many deaths that occurred in this hospital, it has become known as one of the scariest abandoned places in Maryland.
4. Springfield State Mental Hospital
The Springfield State Hospital was once a private estate and working farm owned by a wealthy businessman, William Patterson.
He sold the estate to the state of Maryland in 1884 which converted the place into a much-needed psychiatric hospital for the insane. The hospital opened and began treating patients in Springfield in 1896.
As the hospital grew, new buildings were constructed on the property to accommodate more patients. A total of 12 buildings were erected near the hospital.
In the 1940s, overcrowding began to become an issue in the hospital. The population in the hospital exceeded 3000 patients.
The local newspapers were publishing scathing articles about the hospital's deplorable conditions, which prompted them to close. The hospital finally closed its door in the 1980s leaving the structures to decay.
5. Fort Carroll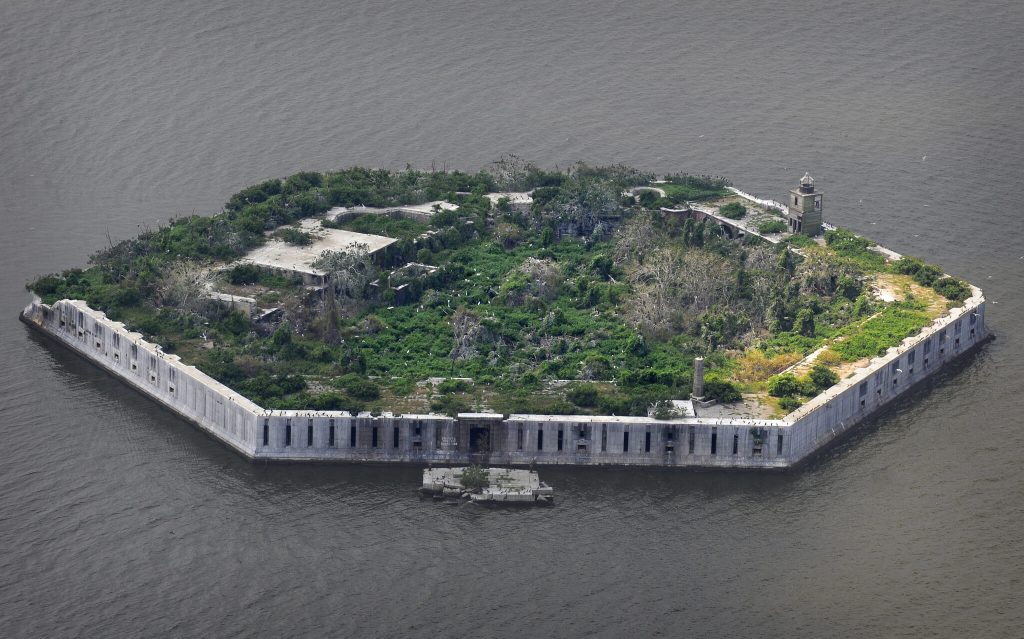 Commissioned by Robert E. Lee himself in the late 1840s to defend the city of Baltimore, Fort Carroll today sits completely abandoned.
It was built to defend the city against a naval attack. The oddly designed hexagon fort sits on a man-made island. During its time of use, the fort had large guns facing out towards the most assailable angles.
The reinforced weaponry in the fort was never used, and by the time WW1 broke out, the fort and its guns were no longer useful. It was officially abandoned in 1921 and its guns were decommissioned.
In 1958 a lawyer purchased the fort but never did anything with it. With time the concrete structure of the fort has slowly cracked and fallen apart.
Today the small geometric island sits utterly dormant. It's become known as one of the most interesting abandoned places in Maryland.
6. Tome School for Boys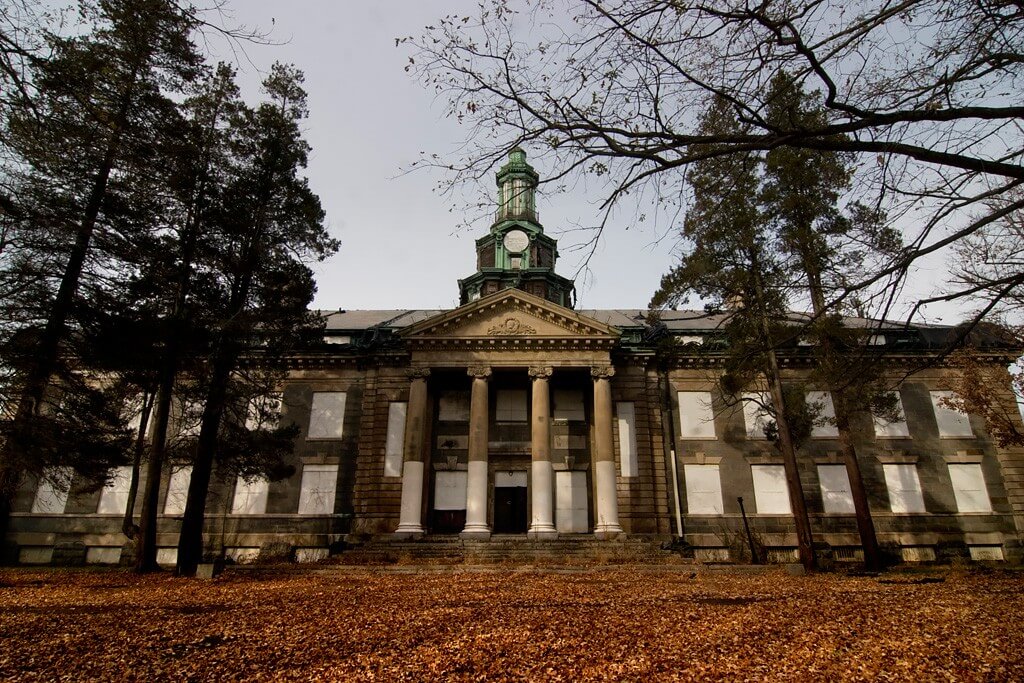 Founded in 1894 as a prep school for boys, the Tome School featured stunning beaux arts-inspired Georgian-style designs.
It was called the 'wealthiest secondary school in America' as it accepted only boys from well-known and wealthy families. During the great depression, the school fell on hard financial times and was closed in 1941.
A year after its closure, it would be re-purposed as a naval training center which over half a million students would graduate from before closing down again in 1976.
The Tome School for Boys would be listed on the National Register of Historic Places in 1984. But the school would see no renovations to its failing structure and was subsequently left to rot.
It's been targeted by vandals and has been used by the homeless. In 2014, parts of the main building were destroyed by an arsonist which caused parts of the campus to collapse.
Today it's a favorite spot of many urban explorers in Maryland.
7. Klotz Throwing Company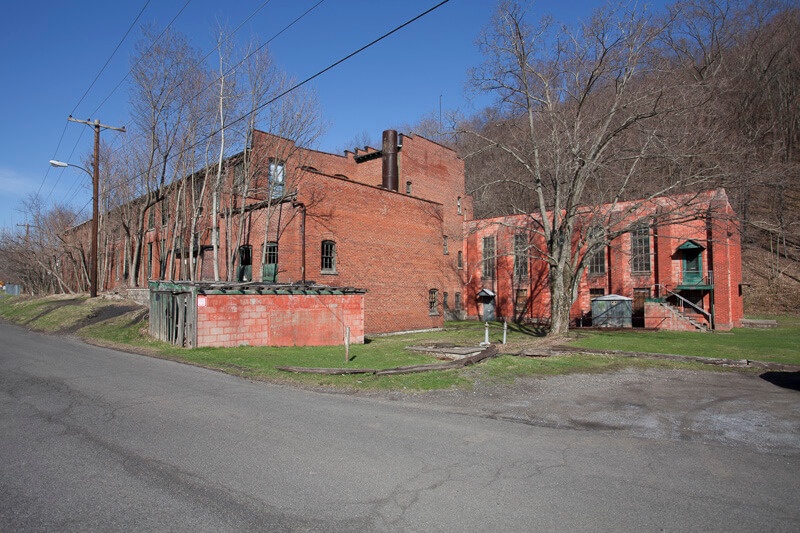 The Klotz Throwing Company, located at 71-75 E Railroad St, Lonaconing, was a silk mill that once employed over 300 workers.
Today it sits empty and is known among locals as one of the most interesting abandoned places in Maryland due to its history.
It was built in 1902 and it saw tremendous success until 1957 when it closed down due to cheaper labor and materials available overseas.
It was purchased by a man named Herb Crawford who did very little with the building. He kept the factory open to photographers and visitors until his death in 2019.
It is unknown if Herb's children who inherited the factory are allowing any more tours of the place today.
8. Crownsville Hospital Center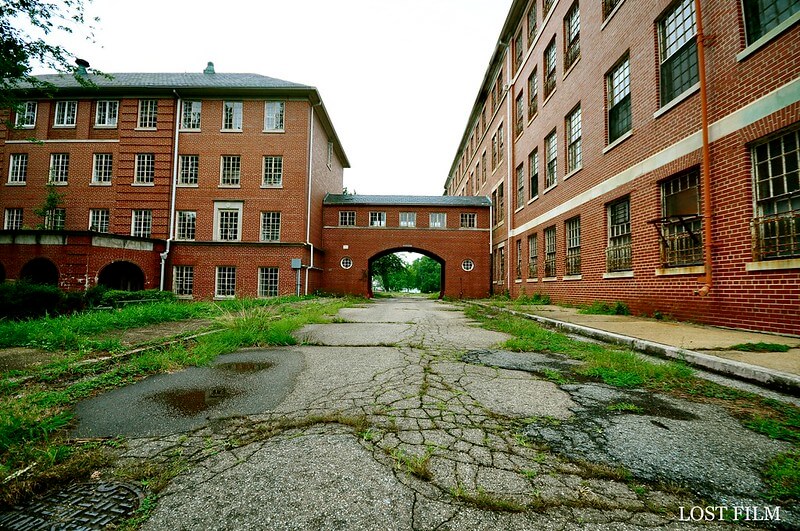 The Crownsville Hospital Center, on 1520 Crownsville Road,  was a former mental asylum for black Americans.
The hospital has a gruesome history of violence, racism, and horrible mistreatment of patients. Overcrowding was a huge problem in this hospital.
The center was intended to treat 1,100 patients but at one point was housing well over 1,800. They were also terribly understaffed, with fewer than 10 doctors total to treat almost 2 thousand patients.
Lobotomies, insulin shock therapy, and other horrible medical practices were all conducted on patients in Crownsville.
An employee of the hospital gave an interview in 1964 saying patients were more likely to leave in a body bag than be discharged for successful treatment.
Several patients who died are buried in numbered graves on the hospital grounds. Crownsville Hospital Center was closed down in 2004 and has remained empty ever since.
Know Any More Abandoned Places In Maryland?
As I mentioned in the intro of this article, I can only showcase a small number of abandoned places in Maryland. If you're an urban explorer in the state of Maryland and you know of some cool places that other explorers should check out, leave it in the comments. If I'm not lazy I might just add it to this article and give you credit.