See These Explore Worthy Abandoned Places In Richmond VA
Forgotten places to explore in Richmond VA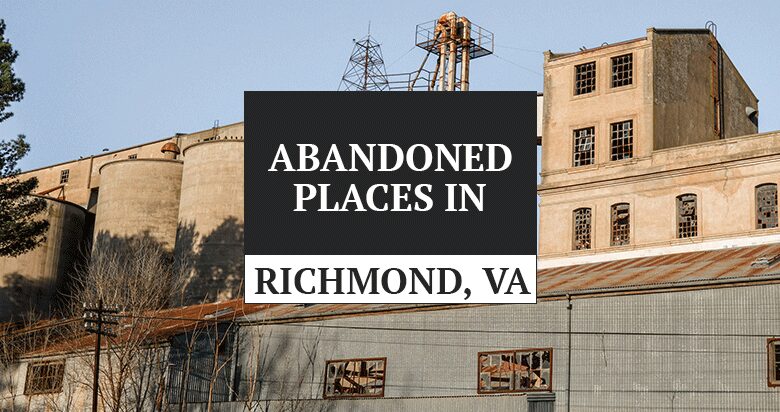 There are many cool places to explore in Richmond Virginia. Some places are festive and full of life, while others have been left behind and abandoned for one reason or other.
These forsaken places range from cemeteries, schools, churches, and even massive factories. Though they're no longer open, they are the perfect destination for anyone looking for a change of scenery.
If you're on the hunt for abandoned places in Richmond, below is a list of some of my favorites.
List of Abandoned Places in Richmond VA
[lwptoc]
1. Southern States Silos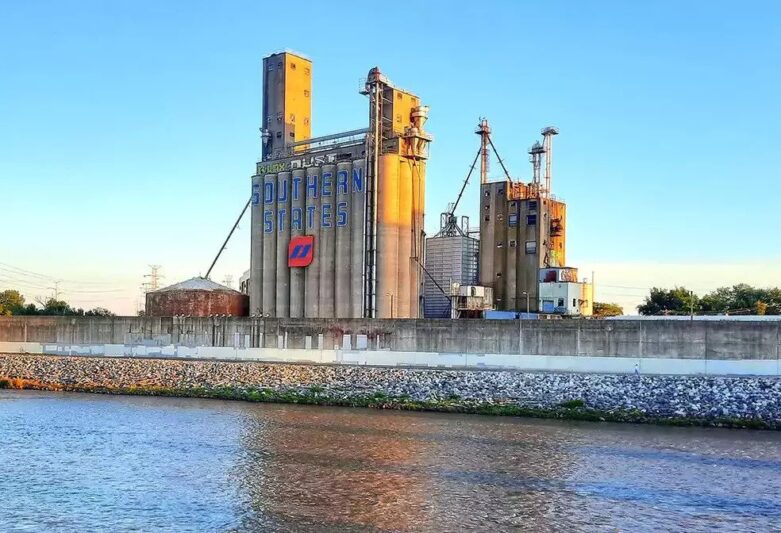 Located on the south bank of the James River are the massive Southern States Silos (map) that have been abandoned since 2013. For years urban explorers and photographers have been attracted to this abandoned building in Richmond Virginia.
Its sheer size alone is enough to provoke some curiosity in you. The silos, along with the grain elevator, were built in the early 1940s with materials purchased from Maryland and were used to store and ship grains. They were owned and operated by the Cargill Corporation which sold them to Southern States Cooperative in 2013.
When they were sold, the new owners had a change in plans and instead decided to decommission them entirely. This happened before they painted their logo on the silos. Since then they've been left sitting unused and have slowly decayed into disrepair.
In 2016, the RVA Street Art Festival which is meant to bring color to derelict places in Richmond used the silos as a canvas for their art. Plans to demolish the silos have been in the works for some years but nothing has been done so far.
The silos have been called one of the coolest abandoned places Richmond VA has to offer.
2. Byrd Park Pump House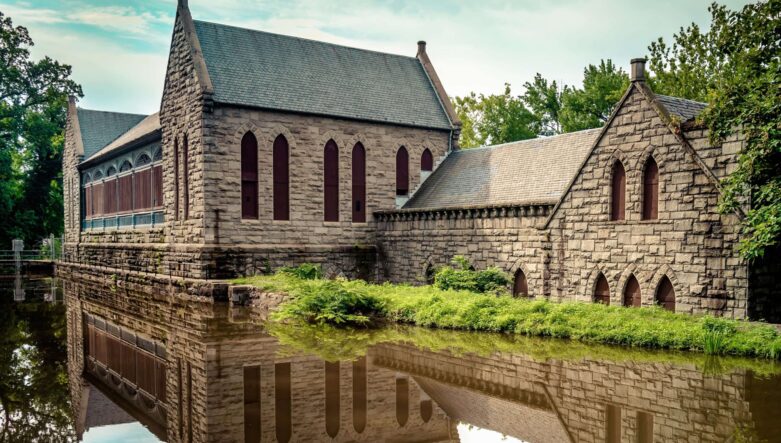 During the late 19th century, the city of Richmond built this water pumping station that would provide its residents with fresh water from the James River.
Without the Byrd Park Pump House (map), people would have to get their water from wells, which carried dangers like contamination. This historic pumphouse essentially helped build the city of Richmond and it now sits completely abandoned.
It was built in 1883 in the Gothic Revival style and featured elongated lancet windows, arches, pitched roofs, and lattice openings. It was quite an exceptional structure that was built and designed by the city engineer, Winfred E Cutshaw.
He not only designed the Waterhouse to be used for pumping water, but also as a venue for gatherings like parties and weddings. Because of its uniqueness, it quickly became popular among Richmond residents and would be considered THE best place to host your social events.
Sadly its good days were short-lived as only forty years after opening, in 1924 the pumping house was shut down. It was set to be demolished but was instead purchased by a church that opted to save the building. They used the pump house for a couple of decades only as it was fully closed in 1974.
Since then it's been sitting empty and forgotten. Rumors of it being haunted by the spirit of an employee who supposedly took his own life in the building have been circulating the internet for years. No real proof has yet to be presented which most likely means the haunting claim is BS.
3. Richmond Community Hospital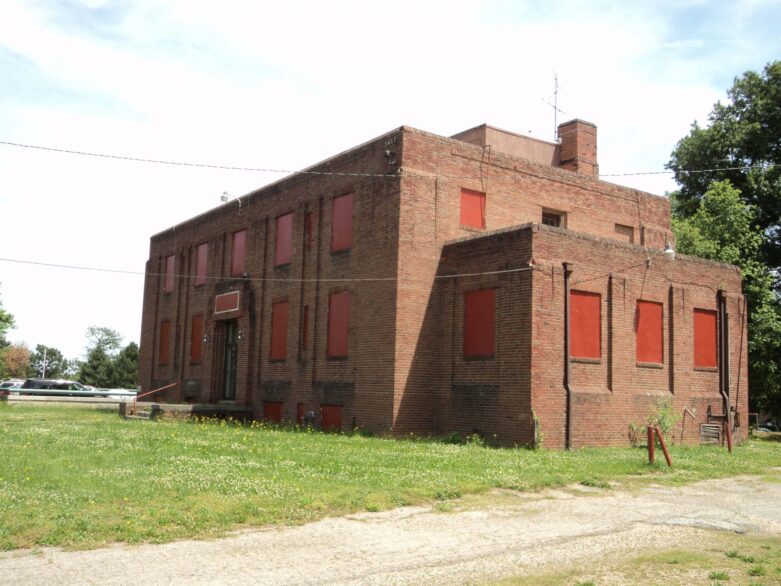 If you're looking for abandoned places in Richmond Virginia to explore, the Richmond Community Hospital (map) is a good but risky choice. It's located at 1209 Overbrook Road but just behind it is an active police station.
So if you are spotted entering, just know that police officers will likely be outside waiting for you when you come out. The hospital has been sitting abandoned for forty-two years.
It opened in 1932 as an all-black hospital and was the successor to the Sarah G. Jones Memorial Hospital. The Richmond Community Hospital became the new location as it was bigger and had over 100 beds.
For decades, African Americans seeking treatment would visit the hospital for their medical needs. In 1980, the staff at Richmond Community Hospital was relocated to a new facility.
The hospital was subsequently left with no use and has since been abandoned.
4. Belle Isle Hydro Power Plant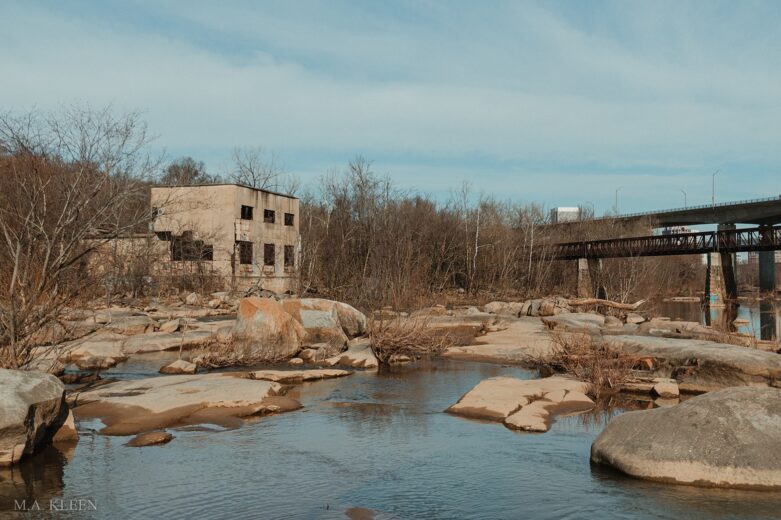 This abandoned hydro plant is located on the infamous Belle Isle island in Richmond, Virginia. The river island is known for having hundreds of years of history, and not all of it is good.
It was once the location of a notorious Civil War prison that saw the death of thousands of union soldiers. It also housed a nail factory whose ruins are still present today.
Another place Belle Isle is most known for is the abandoned hydroelectric plant (map). It was constructed in 1904 and was used to produce electricity that would power the city's trolley system, which was the first of its kind in the whole country.
It was built by the Upper Appomattox Company and would use running river water to spin metal grates and turbines that would turn generators that produced electricity.
Over time silt from the river began eroding the blades used in the plant and in 1963 it was fully decommissioned and left abandoned. Its generators were removed and sold overseas.
You can visit the plant as it is accessible just be sure to read the warning signs.
5. Richmond Juvenile Detention Center
This abandoned prison in Richmond Virginia (
map
) once housed the worst juvenile offenders in the state. For 32 years, the youngest criminals in the area were all housed here.
Fights would often break out among inmates and some would end up dead as it happened many times. The detention center had many big problems, it was overcrowded, understaffed, and underfunded.
For years it served the Richmond community until 1996 when it was closed down and replaced by a more modern facility built nearby. Shortly after closing, the building began being vandalized and nothing was done to keep people out.
Discover More Abandoned Places in Richmond
Though we only featured five abandoned places, in reality, there are hundreds more out there for you to explore. Richmond is a city with a lot of history and many buildings have been left behind over the years.
You have to go out and discover them yourself. If you don't know how to find them, I wrote a guide where I disclose the best methods you can use to find abandoned places near you to explore. Go check it out.
Be sure to also know what could happen to you if you were to be caught exploring an abandoned building.