Must Explore Abandoned Places In Washington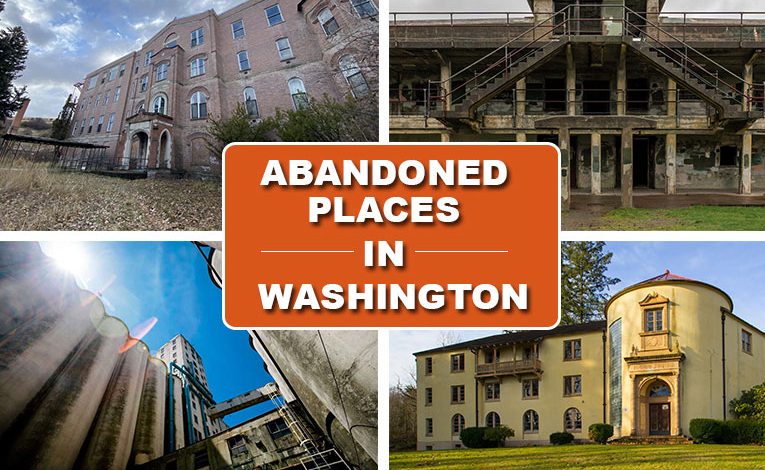 If you're on the hunt for some interesting abandoned places in Washington you can explore, you don't have to look far.
The State of Washington is exceptionally distinct and full of impressive attractions. From its dense forests, farm valleys, rushing waterfalls, and towering mountains.
In addition to its stunning terrain, the state of Washington boasts a similar collection of captivating abandoned places anyone can explore.
You can get the full Pacific Northwest bliss experience within its 71,000 square miles, and still get to enjoy some good ol' urban exploring.
Explore These Abandoned Places in Washington
[lwptoc]
1. St Ignatius Hospital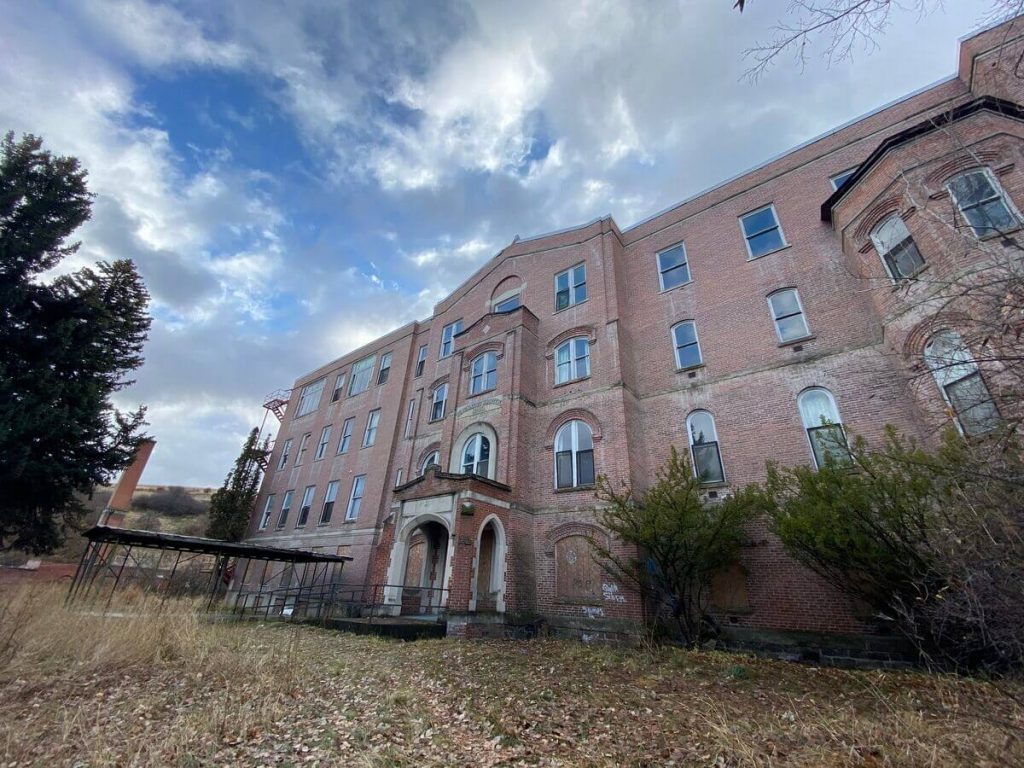 In 2015 the St Ignatius Hospital was awarded to the Wahington Trust For Historic Preservation's Most Endangered Properties in order to save and preserve the building.
But efforts to renovate and revive this noteworthy piece of history have not had much success.
The hospital was first opened by a lone Roman Catholic priest in the late 19th century. It was run by volunteers and a convent of nuns.
They treated patients for pneumonia and other common ailments and injuries that low-income people couldn't afford care for. As demand for hospital services gained traction in the area, the facility was renovated to make space for more patients.
St Ignatius Hospital relied solely on generous donations and patient care payments to fund the hospital. Profits were low and because they had no funding, maintenance projects often went unfinished.
In 1965 the hospital made the difficult decision to close its doors and relocate its staff and patients.
The hospital was turned into a living facility for the elderly which ran for 35 years until its eventful closure in 2000 when the hospital was fully abandoned.
Today the St. Ignatius Abandoned Hospital sits completely empty and falling apart. Known amongst urban explorers as a cool abandoned place in Washington to explore.
2. Fort Worden Artillery Battery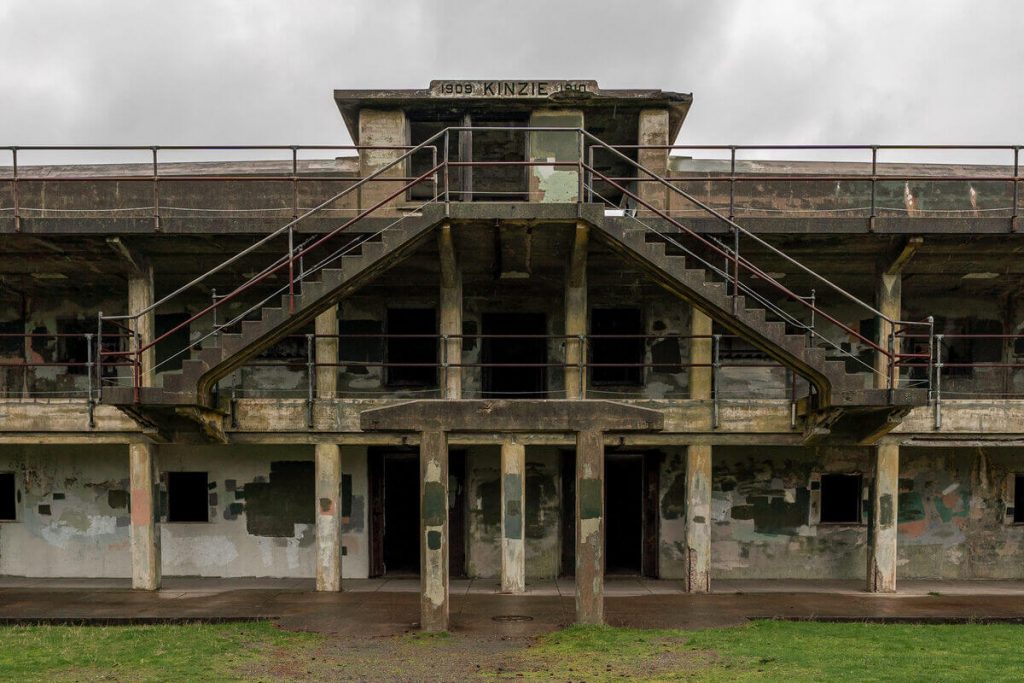 New urban explorers and history buffs will love exploring Fort Worden Artillery Battery. The now-decommissioned artillery base was built in 1897 along with 2 other bases close by.
They were built to deter any invading naval forces from attacking the U.S. from the narrow passages of Puget Sound. Back in the dawn of the 20th century, any attacking enemies would have to come by ship because warplanes did not exist.
So in order to protect themselves, the U.S. Government erected these bases to protect the highly-populated port cities of Seattle and Tacoma.
While it was active, Fort Worden Artillery Battery Base had 41 seacoasts mounted guns in 12 different sections (batteries) of the base.
During the first World War, the guns at the base were removed and sent overseas to support the war efforts. After the war, no weapons were returned to the base since warplanes were now all too common.
In 1972, the state of Washington took ownership of the property and converted it into a state park.
Today the decommissioned artillery base of Fort Worden can still be seen and explored. It is open to the public and routinely visited by urban explorers.
3. Mabton High School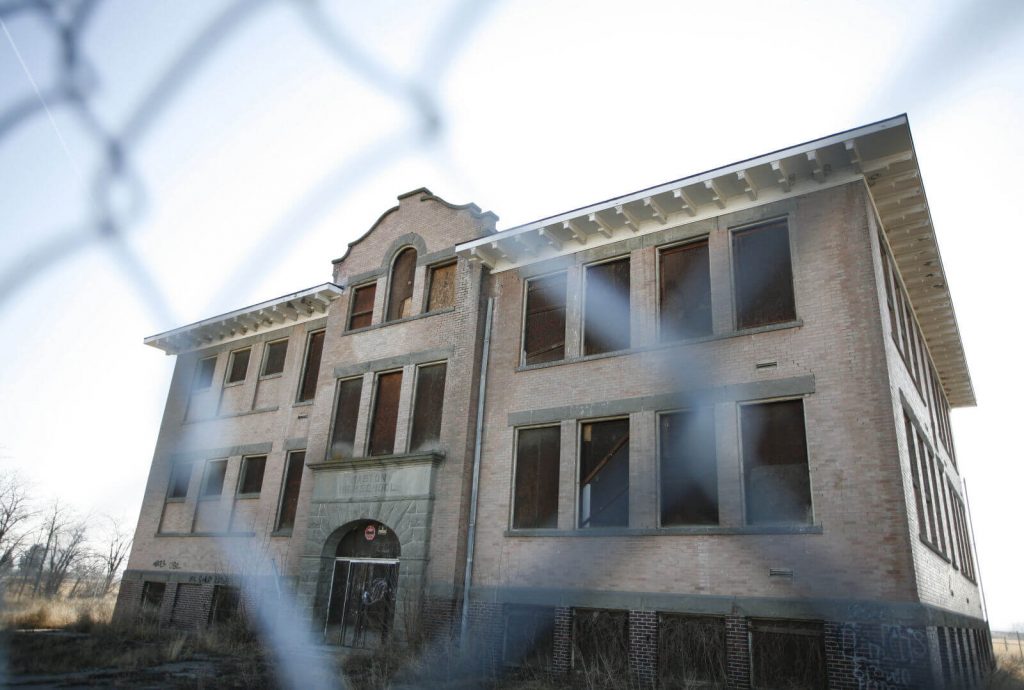 Started as a small settlement along the Northern Pacific Railroad Station south of the Yakima River, the town of Mabton was once a thriving little town.
The town was built in 1905 and was mostly populated by railroad workers and their families.
Over time they grew the small town that had nothing but tents into a place filled with shops, post offices, restaurants, hotels, saloons, and of course a high school.
The Mabton High School was built in 1911 as the population in the town had doubled and a much-needed high school was constructed.
The small modest high school contains 7 classrooms, an auditorium, and a principal's office. It sits on two acres of land.
The 2.5-story brick building was built with a Mission Revival style but had to close down in the 1960s due to a declining population and high costs.
In 2016 the Washington State Migrant Council expressed interest in buying Mabton High but the deal fell through and nothing was done.
Today the high school still stands and is surrounded by a chain-link fence and some of the windows are covered with plywood to deter vandals.
The fence or plywood has not stopped curious adventurers from taking a peek inside.
4. Fisher Flour Mills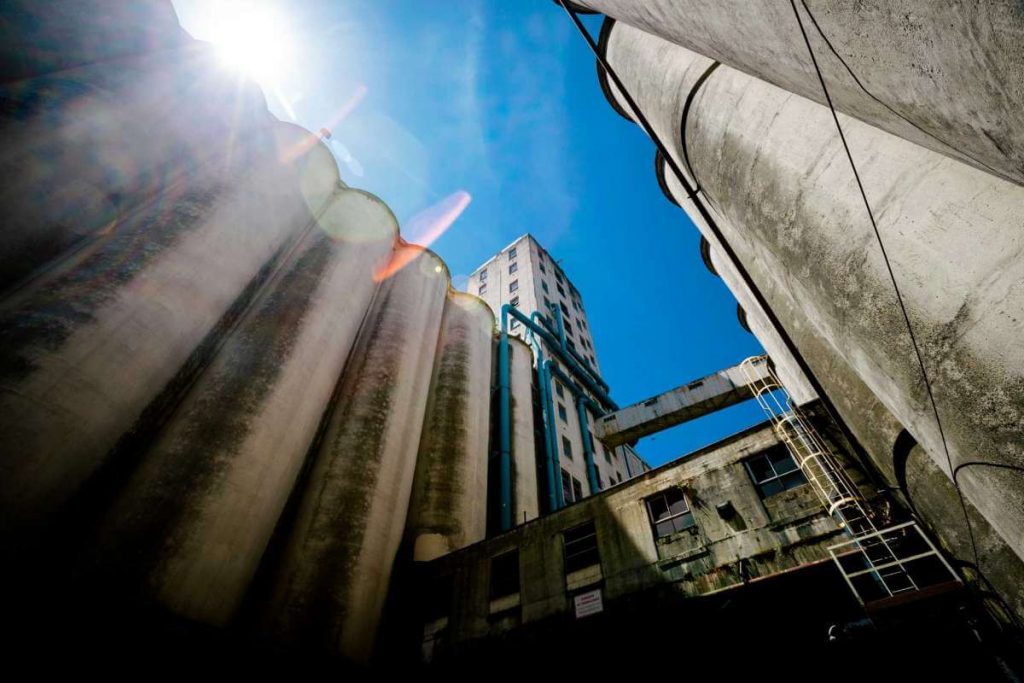 One of the coolest and well known abandoned places in Washington is the Fisher Flour Mills.
Everything from urban explorers, to street photographers, and graffiti artists all know about the huge abandoned property.
The insides of the enormous Fisher Flour Mills are nothing but an empty graffiti and rubbish-covered shell of the once-thriving business, now left abandoned.
The flour mills were constructed in 1911 by two wealthy brothers and flour-milling magnates, O.W. Fisher & O.D. Fisher. During its operation, the mills oversaw the production and processing of flour for sale nationwide.
The Fisher brothers expanded their investments into communication media and realized how much more profitable it was.
As a result, they exited the flour-milling business and sold the Fisher Flour Mills to a rival company.
The new owners didn't do much with the building and eventually sold it a few years later for $8.5 million in 2003 but nothing was ever done with the mill.
Today the crumbling abandoned flour mill attracts hundreds of local explorers, graffiti artists, and street photographers.
5. Satsop Nuclear Power Plant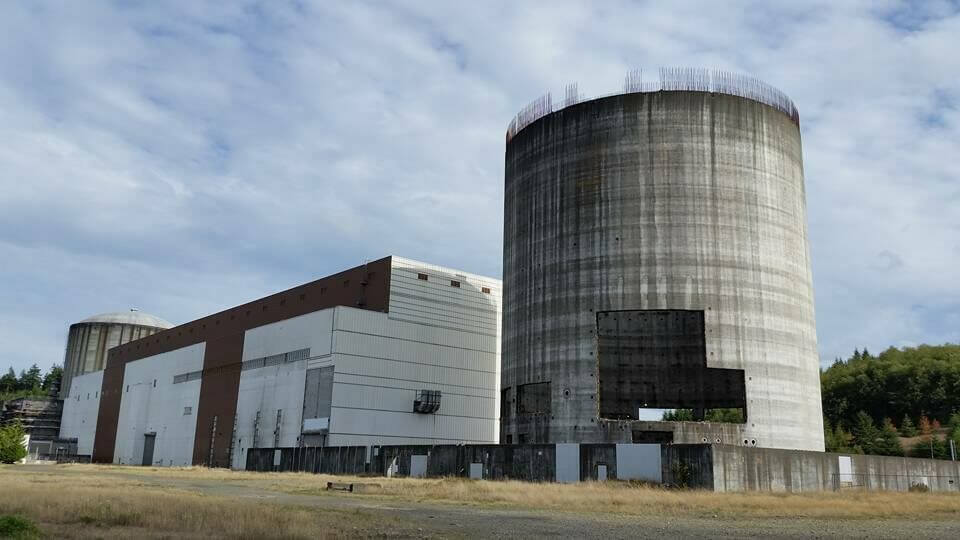 Built to liberate the state from its reliance on petrol, the Satsop Nuclear Power Plant was started but never finished.
The Washington Public Power Supply System built the power plant in the 1970s. The enormous earthquake-resistant nuclear power plant was left half unfinished because of the growing cost of operations.
The WPPSS defaulted on more than $2 Billion in bonds and work on the plant was stopped.
Years of promises and multiple lawsuits over the partially completed nuclear power plant kept it from being finished and it sat empty and unused for decades.
Locals described it as an eyesore and a daily grim reminder of the failed project.
It sat abandoned for 40 years until 2013 when the Grays Harbor Public Development Authority took ownership of the plant and turned it into a commercial space and park.
The humongous nuclear cooling towers have been used in many big-name Hollywood movie titles such as the Transformers and The Last Knight.
It has also been used as a training facility for the local fire and police departments. This power plant is publicly accessible to anyone.
6. Govan Schoolhouse
The town of Govan was established when the Central Washington Railway company first laid railroad tracks through Lincoln County in 1889.
A massive sandbank was discovered near the town which helped turn Govan into a blossoming industry hub. Hundreds of people moved to Govan which promoted officials to build out the town even more.
Shops, post offices, ranchlands, restaurants, and schools were all built to provide for the growing population.
The town gained notoriety in the early 1900s when the local judge J.A. Lewis and his wife Penelope, were brutally murdered with an ax.
The wealthy judge was known to be corrupt and kept big sums of cash on him. The murder was never solved.
The town of Govan suffered bad luck in 1933 when a major highway was built nearby that bypassed the town. Several residents packed their bags and began leaving in droves.
Time and weather were not kind to the many abandoned buildings in this town. Today, the main schoolhouse is one of a handful of buildings that still stand as a reminder that Govan once existed.
7. Bodie Ghost Town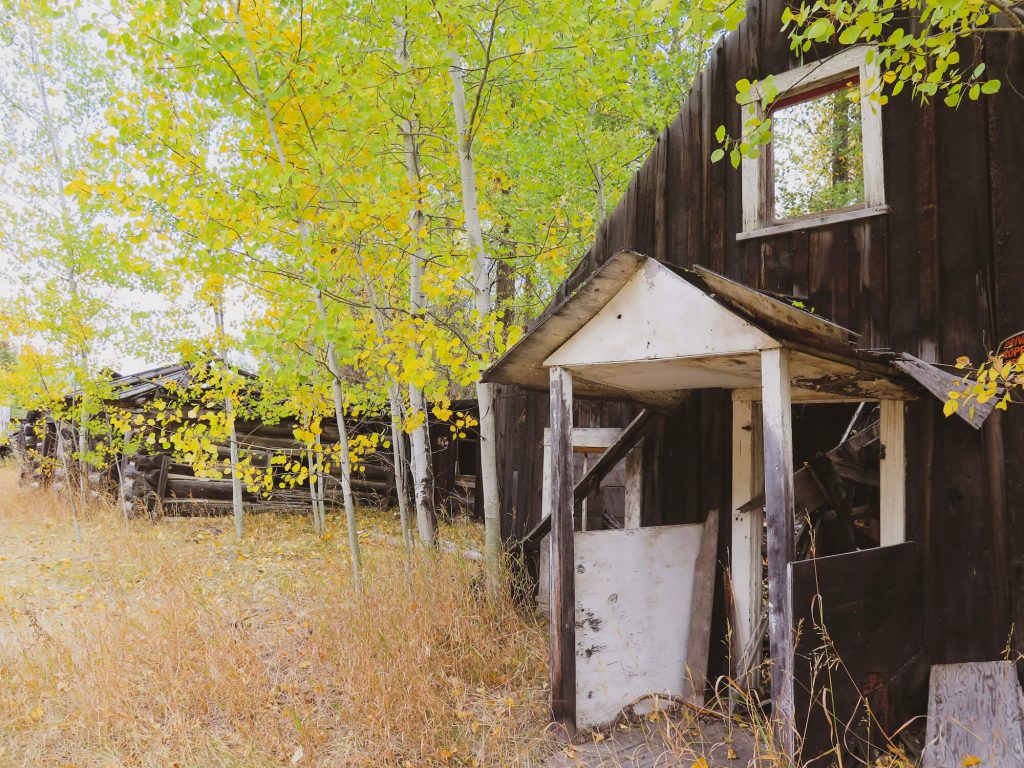 Bodie was once a thriving small mill town established in 1898, located at the mouth of Bodie Creek just 11 miles south of the Canadian border in Okanogan County.
Several old wooden houses used by the workers and their families still stand to this day. In a bad state of repair but a sight to enjoy and experience no less.
Bodie was a key component of the Koanogan gold rush. They were surprisingly consistent with their yield up until 1916. Miners worked triple shifts per day and produced over 50,000 tons of ore.
At its time, at least one member of every family in Bodie was employed by the Perkins Milling mining company. The small mill town grew in the hundreds.
The town built much-needed general stores, a post office, a motel, and a cookhouse for all its citizens.
In 1941 the U.S government closed them down to ensure all precious metals were being directed to the war effort. World War 2 was underway and all activities were halted.
Since its closure, no mining activity has taken place on Bodie.
Today, no new development is being made to Bodie. Its many wood buildings that once housed employees and their families now sit empty and forgotten.
8. The Northern State Insane Asylum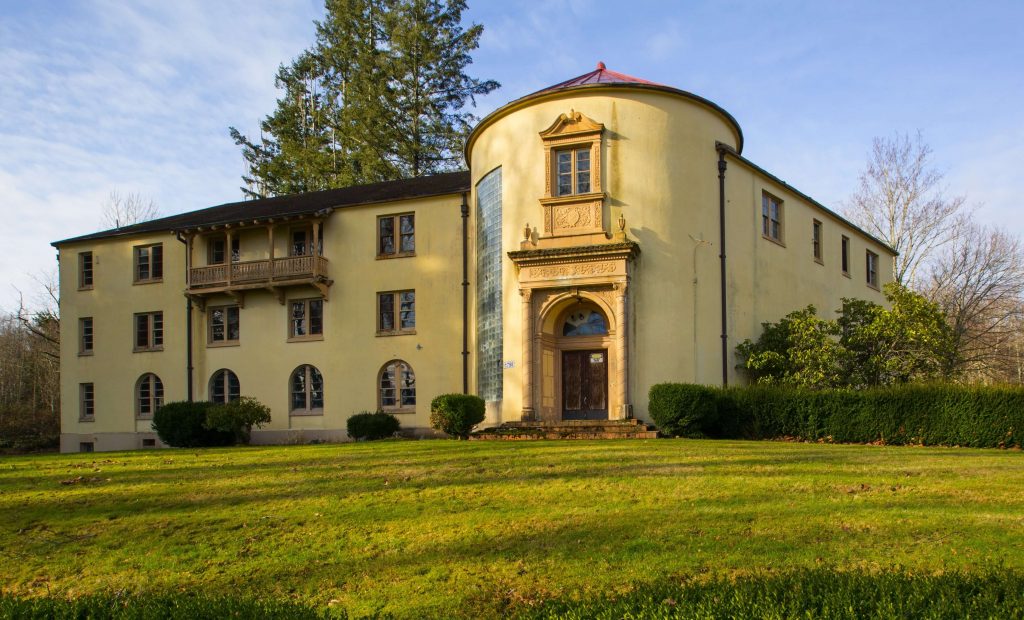 At its peak, Northern State Hospital held well over 2,000 patients. Far exceeding its capacity, but they didn't care.
Like many mental health facilities during the 20th century, this hospital relied on occupational therapy as its main form of patient treatment.
When it was opened in 1911, Northern State Hospital was intended to relieve the overcrowding of other mental hospitals in the state.
They did achieve that goal, but Northern State quickly became overcrowded.
Some of the patients were put to work, taking care of the land the hospital was built on. It was a 700-acre piece of land where patients were forced to work by farming fruits and vegetables.
Other than manual labor, the hospital also was known for practicing several less-ethical treatments such as lobotomies, electroshock therapy, and sterilization.
The hospital gained a reputation as a place where families could drop off their children, some of who suffered from treatable conditions, and not have to worry about them anymore.
The hospital closed in 1973, though some parts still remain in use. If you are looking for intriguing abandoned places in Washington, Northern State Hospital is a must-visit.
Know Any Cool Abandoned Places in Washington?
If you're an urban explorer in the Washington state area, you have an almost endless list of abandoned places to explore. From deserted military bases, high schools, nuclear power plants, bunkers, hospitals, and even entire ghost towns.
There are so many more amazing forgotten places to explore in Washington that I couldn't include here. All you have to do to find them is a little bit of digging on the internet. If you haven't already, go check out my guide on how I find abandoned places near me to explore.
You can also see our article on the best abandoned places in Spokane, WA. What abandoned place in Washington is your favorite that you've explored? Share in the comments!