Exploring Texas: These Abandoned Places In Austin Have Seen Better Days
Top abandoned locations for urban exploration in Austin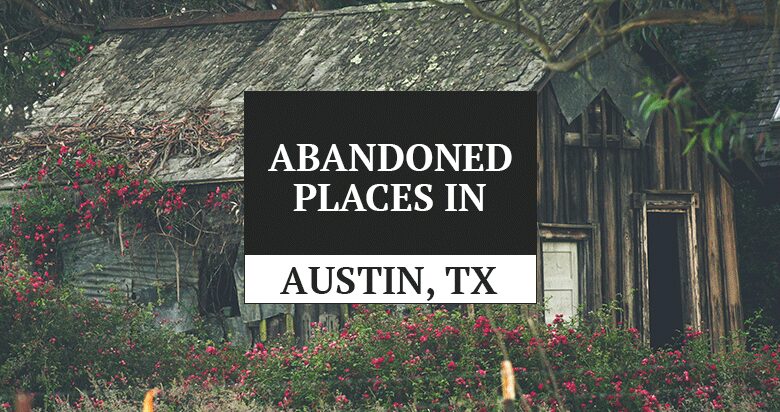 The capital city of the Lone Star State has plenty of abandoned sites for adventurous urban explorers. From decrepit hospitals to forgotten schools, you're bound to find empty spaces wherever you look.
Some of them offer private or group tours. But those aren't the kind of tours around abandoned locations that this article is about.
What I'm going to share instead are abandoned places in Austin that urban explorers have already visited. Places that you can explore yourself if you're up for it. Let's get started.
If you're looking for more abandoned places, check out our list of best abandoned places in Texas.
Cool Abandoned Places In Austin
[lwptoc skipHeadingLevel="h2,h4″ skipHeadingText=""]
1. Aqua Thrill Way Waterpark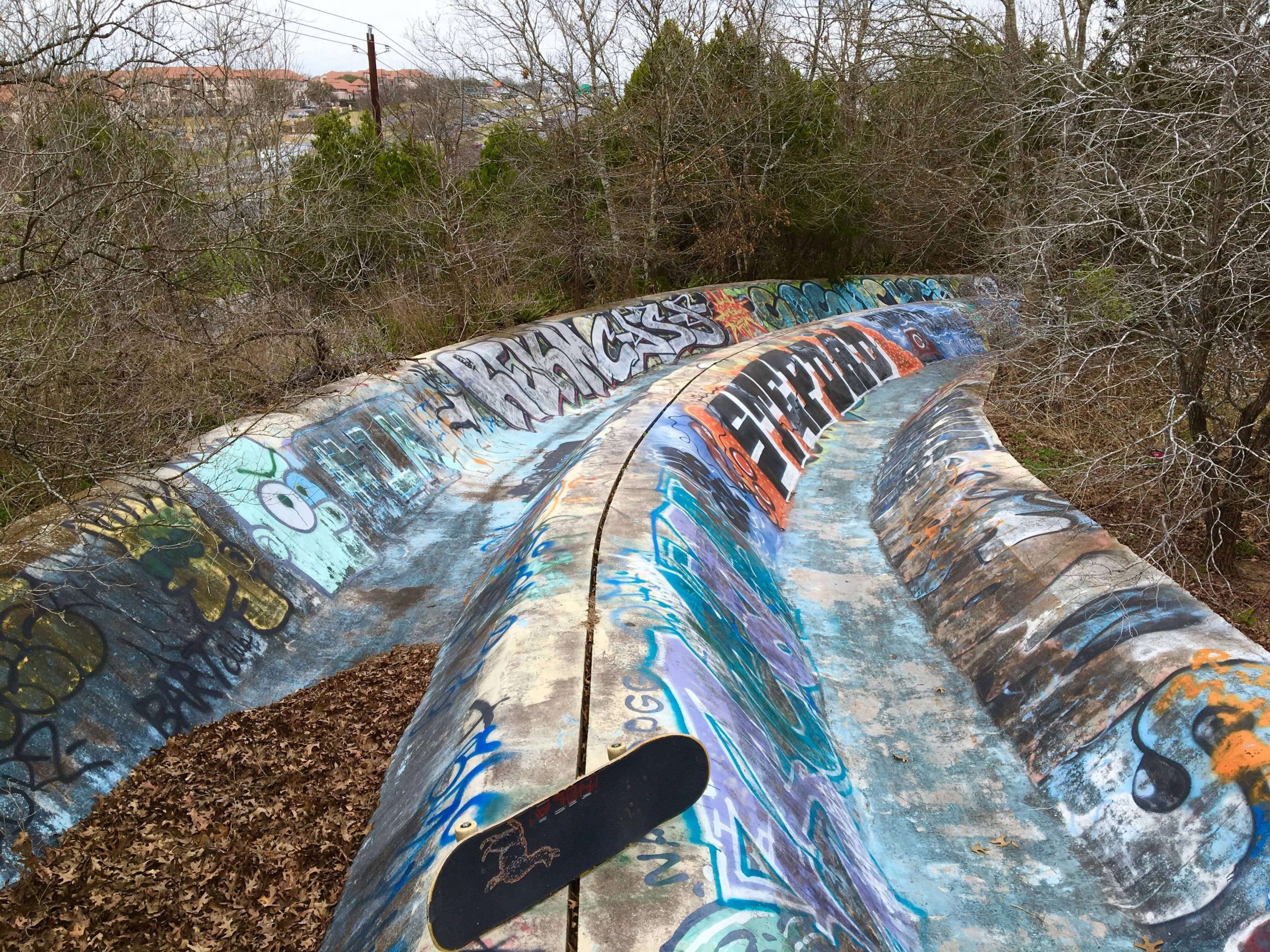 Abandoned waterparks like the Aqua Thrill Way (map) can be found all around the state. What makes this waterpark different from other abandoned places in Austin are the many deaths and injuries that occurred here. It's also the reason the park was eventually shut down.
Advertised as a "wave of high-speed thrill", this waterpark included a sharp curve called the 'Thrill Curve' that ended up hurting several kids, some of which died as a result of this dangerous slide design. It was opened in 1978 but didn't manage to stay open for very long.
On more than one occasion, Aqua Thrill Way was shut down because of lawsuits, injuries, and even drownings. By the mid-80s, the waterpark was closed down for scheduled maintenance but never reopened again.
Since it has been abandoned, the Auqa Thrill Way Austin location has been taken over by skaters and graffiti artists. The structure of the waterpark and its slides are fully intact and now sit surrounded by a forest of thick green trees.
2. Coxville Zoo
What began as a simple family business venture, turned into something unexpected. In 1936 the Cox family purchased a 50-acre plot of land on the then outskirts of the city of Austin. Their intention was to operate a fueling station and convenience store, to serve the local community.
The owner, Mr. Alvin Cox, was an avid animal lover and had a pet monkey that he would take to work. He noticed people would visit his business often but not just to buy from his store, but to interact with his pet primate. This gave him the idea to start his very own zoo. At one point his zoo was full of incredible animals.
He acquired alligators, lions, foxes, wolves, bobcats, pelicans and so many more. For over 20 years the Coxville Zoo (map) attracted visitors from around the state and operated successfully. But things would change in 1957 when a major highway (I-35) was built nearby and would reroute traffic away from the zoo.
This loss in customers and the increasing cost of maintaining the animals fed and healthy was too much for the family. All the animals were safely relocated to other zoos and Coxville Zoo was subsequently closed down.
Today the decaying structure of Coxville still stands high, its empty barns and cages covered in dirt and graffiti. Amateur photographers and urban explorers routinely visit the area as it is one of the most accessible abandoned places in Austin.
Also Read: Cool Abandoned Places in Dallas For Urbex
3. Austin State School Farm Colony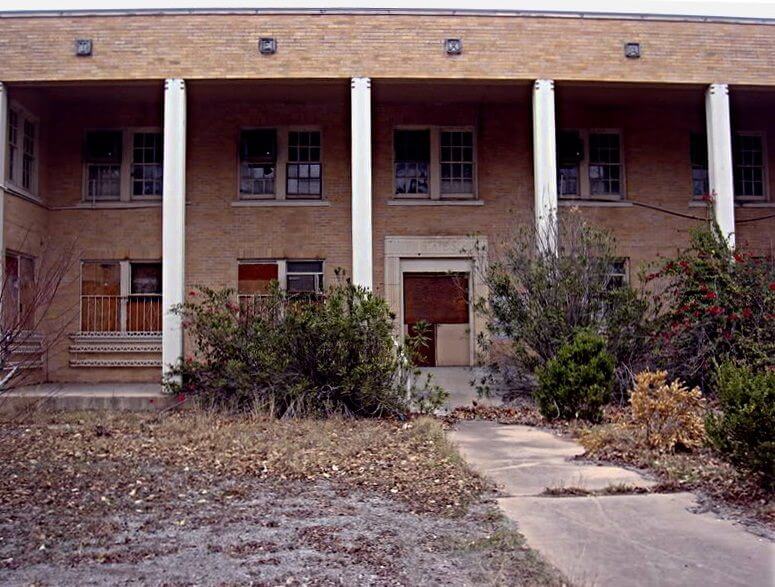 This abandoned school in Austin once housed over 1000 mentally disabled young boys. It was built in 1933 to relieve the overcrowding that was happening in neighboring mental institutions. Although the school was intended for the care of feeble-minded boys, the state of Austin began sending juvenile offenders to the school in place of prison time.
The young boys were put to work in the colony's campus which included a cannery, swimming pool, gardens, and even a cemetery. At its peak, some 1500 boys would study, eat, and work in the school. This all changed in the early 1960s when mental health care reform was taking place.
The practice of labor as a method of care was outlawed and farming and other work activities were stopped. In 1976 a lawsuit would hit the school that would damage its reputation. The lawsuit claimed student rights were being violated and inhumane living conditions were prevalent.
The school would close down and be renamed Travis State School (map). It ran another 20 years before finally being shut down for good. Today some of the buildings that housed students and staff are still in use.
But most of the school lies in a complete state of decay and is known among urban explorers as one of the coolest abandoned places in Austin. Some of the students lost their lives while in school and were reportedly buried in the cemetery that's on the south side of the campus. Talk about creepy.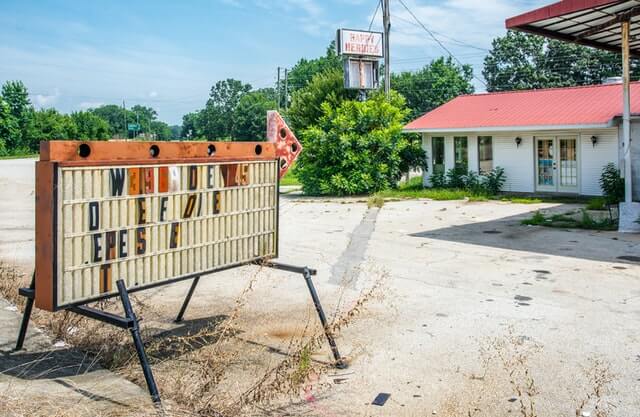 Find More Abandoned Buildings In Austin
The second-largest state in the United States certainly has more than its fair share of abandoned locations. Many abandoned places Austin has to offer aren't listed on some websites. As an explorer, you have to be the one to go out and find them.
Thankfully the internet has made that part of urban exploring incredibly easy. I wrote a detailed guide on how you can find abandoned places near you to explore. Check it out if you're still looking for abandoned places in Austin Texas, or anywhere else.