Five Abandoned Places in Chattanooga You Can Explore
Urban exploring in Chattanooga made easy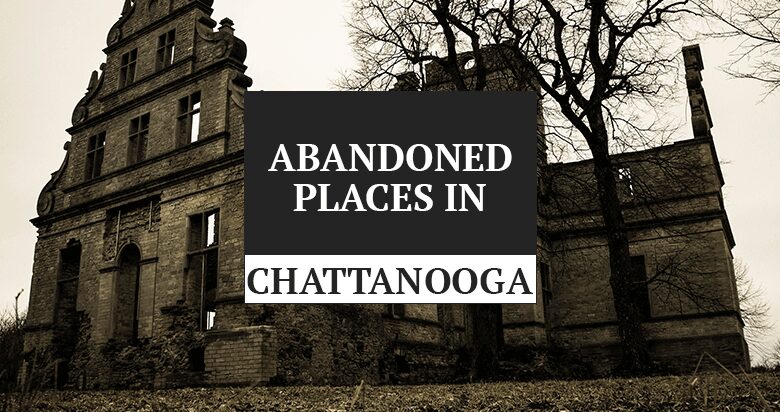 Abandoned locations have a way of capturing our attention and sending our imaginations running wild. We want to know what this deserted building was used for, why it was forgotten, and what it looks like inside today.
Urban explorers in the southern city of Chattanooga Tennessee have a plethora of these abandoned locations to explore.
From empty prison cells to a mysterious hospital with a dodgy past, below is a list of some of the best abandoned places in Chattanooga that curious explorers may one day like to visit before they're long gone.
To find more places to explore in TN, see our guide on the top abandoned places in Tennessee for urban exploring.
Cool Abandoned Places in Chattanooga TN
[lwptoc hideItems="0″ skipHeadingLevel="h2,h4″]
1. Swingers Tiki Palace
Considered a hidden gem of abandoned places in Chattanooga TN, the Swingers Tiki Palace has an interesting and bloody history. It was built in 1970 as the dream home of Billy and Gloria Hull. The home featured 3 bedrooms and 4.5 baths with a massive and extravagant indoor heated pool that displayed a Playboy logo.
It also contained a helipad, sauna, jacuzzi, and several other lavish amenities. Billy Hull and his wife were the owners and operators of several strip clubs around the city. They were known to be in an open relationship and would often be seen dating other people.
On the night of May 1st, 1973, in a jealous fit of rage, Billy Hull hired his friends to assassinate his wife's boyfriend, the murder was successful but Billy was arrested and found guilty of ordering the hit and was sentenced to years in prison.
During his time in prison, Billy would tell stories of the crazy parties that happened in his home. When he was released from prison, Billy went bankrupt as his strip clubs were charged with tax evasion and subsequently closed down. His home, the Swingers Tiki Palace, was left abandoned and badly vandalized. In 2017 the city of Chattanooga seized the home for unpaid taxes and demolished parts of it.
2. Standard-Coosa-Thatcher Mills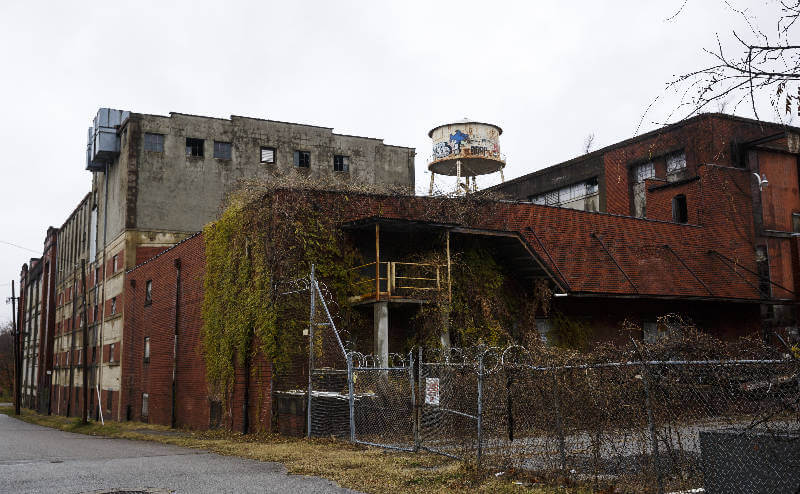 The Standard-Coosa-Thatcher mills started as 3 separate companies that eventually merged into one. All constructed in 1916 and situated directly beside one another, the 3 companies were independently owned and operated by different men.
All 3 companies served a different purpose but all worked with raw cotton and yarn. After their merger, the plants all became one entity and together encompasses an entire city block. At its height, it employed over 2,000 workers and ran successfully for decades until its closure in 2013.
Changes in ownership, lawsuits, and bankruptcy all helped lead to its downfall. Shortly after its closure, the city of Chattanooga hired a cleanup business to remove asbestos that plagued all 3 buildings. Incompetence and malpractice lead to a badly done job which left traces of asbestos in the buildings.
In 2016 a fire broke out in one of the mills and badly damaged the interior of the Thatcher mill. Even with a damaged shell the Standard-Coosa-Thatcher Mills remain standing. It is routinely visited by urban explorers looking for abandoned places in Chattanooga.
3. Kings Point Cemetery
At the top of a wooded hill near Highway 153 lies a real historical hidden treasure that has been left abandoned with several graves still present. The origins of Kings Point Cemetery date back to 1830 when it was opened and originally named Sivley Cemetery.
One of the most interesting aspects of this cemetery is that 9 members of a family were all buried here on the same day because of a tragic train accident. Members of the Woodward family who were locals to Chattanooga were crossing the train tracks in their wagon when Southern Railway train No. 846 fatally ran into them.
In total 9 members of the family died while a 3-year-old girl was found stuck in the engine bruised but alive. All members of the Woodward family were buried at Kings Point. The final burial of Kings Point officially took place in 1933.
When the road leading to the cemetery was closed, access to Kings Point Cemetery was no longer available. Gravesites, tombstones, and mausoleums were all left abandoned with several of them toppling over as they've fallen into disrepair. The cemetery has not been restored and until today is the final resting place of several people.
4. River Power Company Substation
Located just across the famous Finley Stadium in Chatanooga the River Power Company Substation has a long and storied history. It was built in 1905 as a result of President Roosevelt's call for the construction of a dam in the Tennessee River Gorge.
This substation is where the voltage was stepped down from Hales Bar Dam. The 4-story building is made of concrete and steel and was considered the largest and finest in the country at its time. The owners of the building, the Tennessee Electric Power Company (TEPCO) merged with another company in 1930 and deserted the building.
Not too long ago a young man was exploring the building and the floor beneath his feet collapsed and he fell 3 stories to his death. Exploring these abandoned places in Chattanooga is dangerous. If you decide to visit, be careful.
5. U.S. Pipe and Foundry Plant
This massive Chattanooga abandoned plant was built in 1882 and was the South's first pressure pipe shop plant. The now decaying structure is located on 140 acres of land and was once the largest employer in the area. It's also considered the oldest manufacturing establishment in Chattanooga.
Shortly after its creation the Pipe and Foundry became the nations leading manufacturer and was recognized as producing the finest iron fabricators. The foundry was also a pioneer in manufacturing techniques coming up with new and creative inventions.
In 1969 the foundry was sold and shortly after financial troubles began. Employees were laid off and the plant started slowly closing down until it was fully abandoned. Its industrial-sized machines were removed from the foundry and relocated to other companies around the US. Vandalism and time slowly destroyed the building leaving it in a severe state of disrepair. Today it is one of the most accessible abandoned places in Chattanooga.
How To Find More Abandoned Places in Chattanooga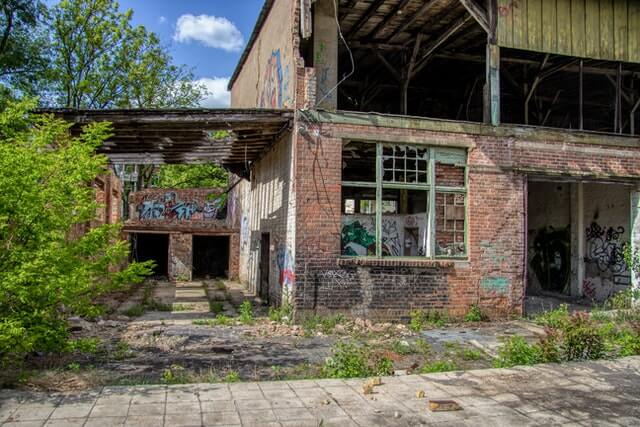 The locations featured in this article are a small portion of the hundreds, perhaps thousands, of abandoned places in Chattanooga one could explore. Deserted buildings aren't always listed on a single website and are easy for anyone to find.
To discover more of these abandoned buildings you're going to have to do some research. I wrote an article explaining the different methods I used to personally find abandoned buildings for my explorations. If you're interested in learning more, give it a read.