Explore These Five Abandoned Places In Flint Michigan
Explore some abandoned buildings in Flint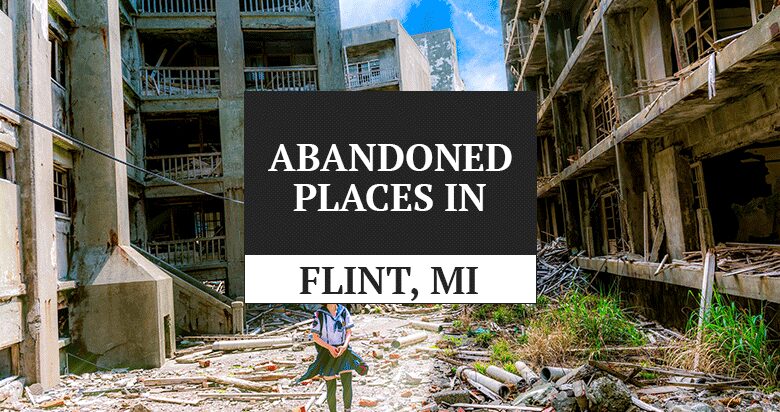 From its inception in 1855 up until the 1980s, very few cities in the US rivaled the industrialization and growth of Flint Michigan. With the closure of huge factories such as the General Motors plants, which the city depended so heavily on, population and economic growth shrank heavily.
This left Flint in a complicated position. Crime rose which drove people away and the abandonment of Flint began to spread across the entire city. A recent study uncovered that Flint Michigan had the highest number of vacant buildings in the nation. So if you're on the hunt for abandoned places in Flint Michigan, you don't have to look too far.
List Of Abandoned Places in Flint MI
[lwptoc hideItems="0″ skipHeadingLevel="h2,h4″]
1. Flint Northern High School
Flint Michigan is slowly becoming a ghost town with more and more buildings continuing to close down year after year. One such example is this high school. The Flint Northern High School has been sitting vacant since 2014.
It was closed down due to the district's budget deficit of $18 million dollars and a dwindling enrollment of students. The original high school was built in 1928 but was demolished and reconstructed in 1972. It ran successfully for decades before finally closing down in 2013.
The following year it was reopened as the Northern Academy but the school board closed it down in 2014. Since then Northern High has sat empty and abandoned. A victim of vandalism and most recently an arson attempt that needed the attention of the fire department.
2. Flint Central High School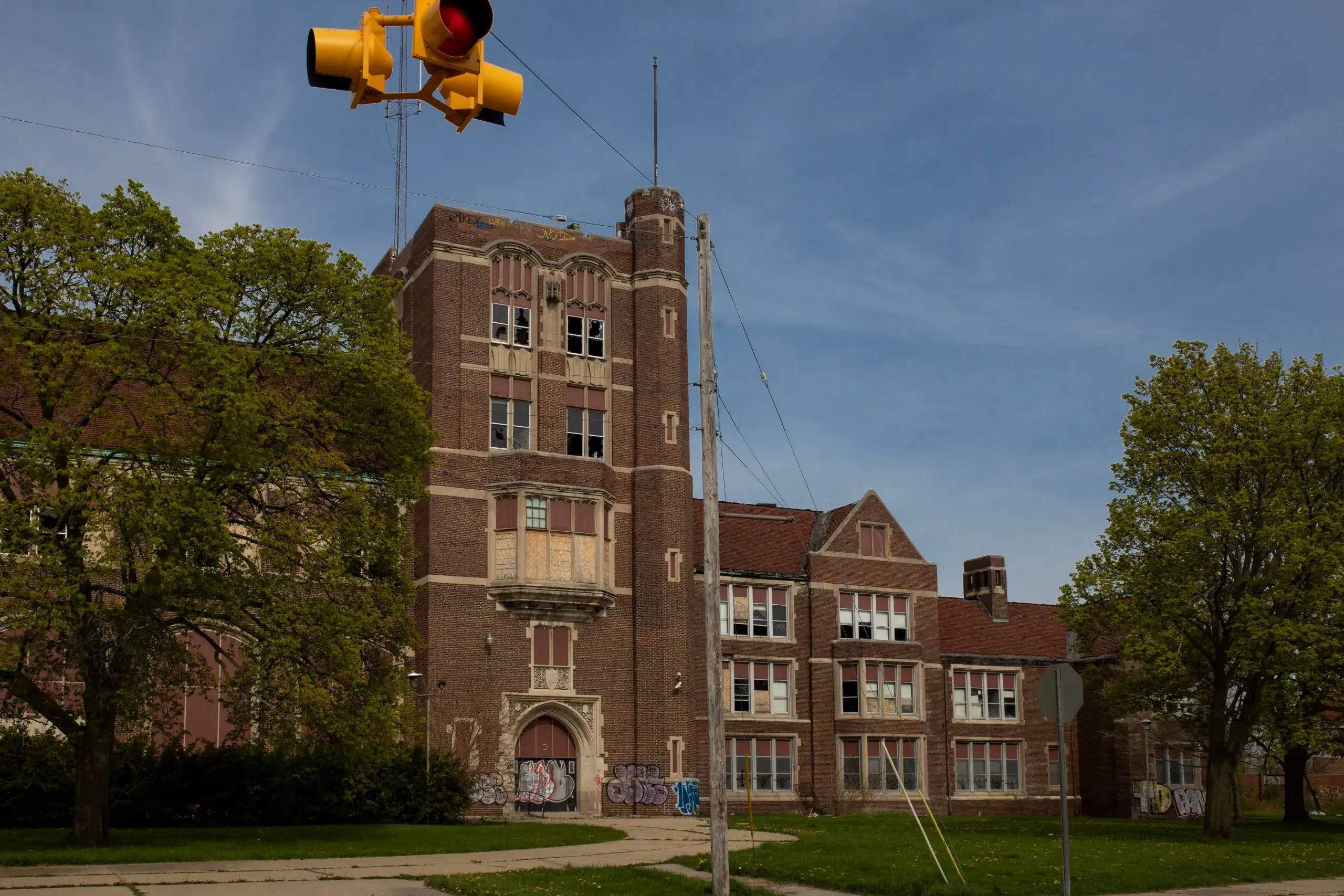 Yet another victim of the economic and population decline of Flint is the Central High School. Considered the oldest school in the area, it was built in 1923 and had a peak attendance of over 3,000 students. Central High was the replacement for the original Flint High School which was built in 1875.
The school was built on the grounds of a former sanatorium which would explain why rumors of hauntings were occurring in the school. Central High was closed down in the summer of 2009 due to financial hardships and low student enrollment. The buildings have been sitting empty and rotting away ever since.
On the final day of class, the school held a ceremony for students, staff, and teachers to walk the halls of the historic school one last time. When it was closed, the board of education put out a statement saying the school would be re-opened within 5 years. But that never happened as the school could not afford it. It's routinely mentioned among urban explorers looking for abandoned places in Flint.
3. Shady Acres Mobile Home Park
The Shady Acres Mobile Home Park was established in 1982 and was primarily occupied by low-income families. The park was a decent family-friendly community made up of 196 mobile home lots. For 2 decades it was considered a saving grace for many people as the rent was inexpensive and its surroundings accessible.
But things took a turn in 2013 when the owners could not turn a profit on the property and started racking up unpaid water and sewer bills. This in turn left residents with no heat or utilities to survive their everyday life. Many residents had no other recourse than to leave and find a new home elsewhere.
In many of the mobile homes left abandoned, furniture, toys, appliances, clothes, and more were all left behind. It took literal weeks for many of the hundreds of residents to vacate the area due to unlivable conditions. The park has sat completely abandoned since 2015.
Since then the area has become a hot spot for crime, arson, vandalism, and illegal dumping. People who explore abandoned places in Flint MI consider this park a must-explore. Though be cautious as it could be dangerous.
4. Flint Fire Station #8
Fire Station #8 located on East Atherton Road on the south side of Flint has been sitting abandoned since 2010. It
closed down
due to cost-cutting measures from the city council. The closing of the fire station came at a time when random arson attacks were ongoing in Flint.
Houses, schools, and businesses were being targeted by a possible serial arsonist and the closing of the station was received with anger from the community. But there was little that could be done about it, considering money was tight at the time. Weeks before the station was set to close its doors, thieves broke into the building and stole equipment, machinery, plumbing, and even the A/C unit.
With the station nearing its closing date, no new equipment was purchased to replace the stolen ones. This sped up the closing of station #8 and in late 2010 the building was officially shut down. Explorers who have ventured into the station have reported seeing some equipment and furniture left behind. Attempts to reopen the station have been made but have been unsuccessful.
5. St. Agnes Catholic Parish and School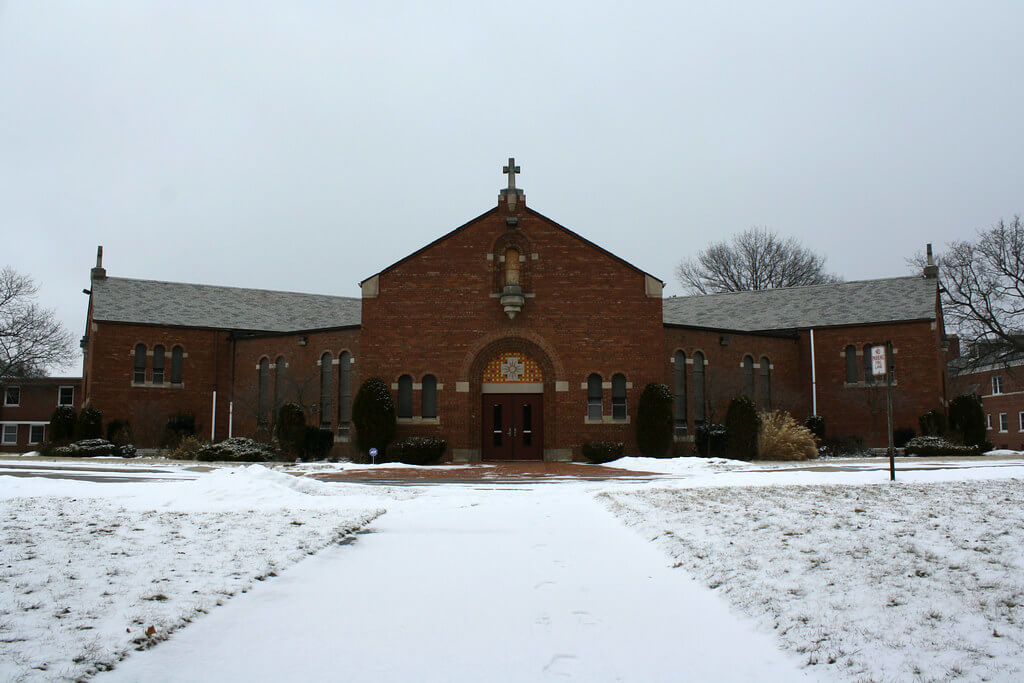 For over 90 years, St. Agnes Parish has served the Catholic faithful of Flint Michigan. The church had a stellar reputation in its community but that all changed in 2019 when urban explorers discovered a massive stockpile of water bottles left behind at a time when Flint was dealing with a water crisis.
Word spread quickly of this and the church gained notoriety almost overnight. Since then the church closed down due to low attendance and increasing financial problems. The condition of the buildings on St. Agnes's property has quickly declined in the years since.
In 2020 Flint's Safety Inspection Department declared the site a 'hazard and a nuisance' also labeling the building as dangerous and unfit for human occupancy. People who explore abandoned places in Flint, MI frequently visit the church to get a rare peek inside.
Why Is Flint Michigan Abandoned?
The abandonment of Flint Michigan can be attributed to the closing down of corporations and a severe water crisis. Since the 1960s, the city of Flint had been a thriving metropolis that was known for its booming auto industry and its large population of immigrants.
Massive corporations like General Motors were the city's biggest employers. But as time went on and business declined, they began downsizing and ended up laying off thousands of employees who were left with no means of work.
This led to many people leaving Flint for better work opportunities elsewhere. By 2008, GM had completely shut down in the area and this devasted the local economy which led to a mass exodus. To make things worse, in 2014 dangerously high levels of lead were found in the water pipes.
This caused a series of widespread health problems for the remaining residents of Flint. Tens of thousands of people were left without clean drinking water for years. Many people decided it was best to leave behind their homes and move away causing terrible abandonment problems in Flint.
Why Are There So Many Abandoned Houses in Flint Michigan?
Tens of thousands of houses were abandoned in Flint beginning in the 1960s. This is when massive corporations began closing down businesses in the area, leaving thousands of people unemployed.
When the people could no longer afford their homes, they were forced to move away and abandoned them. There was also a foreclosure crisis that took place during the Great Recession.
While some people were able to make their mortgage payments, not all were able to pay their property taxes which meant they lost their homes.
Explore More Abandoned Places in Flint
Flint Michigan, just like Detroit, is a city that has dealt with deep economic and population decline for decades. The abandonments present today in the city are a grim reminder of its dreadful past.
Books such as Abandoned Flint have been published to document and reveal the catastrophic downfall of a once-prosperous city. The book goes into detail about what led to and what became of many of the forgotten and abandoned buildings in Flint. A good read if you're interested in learning more.
If you're just on the hunt for places to explore in Flint, check out my exploring guide where I disclose how I find abandoned places near me to explore.