Urban Explorers Love These Abandoned Places In Raleigh NC
Places to explore in Raleigh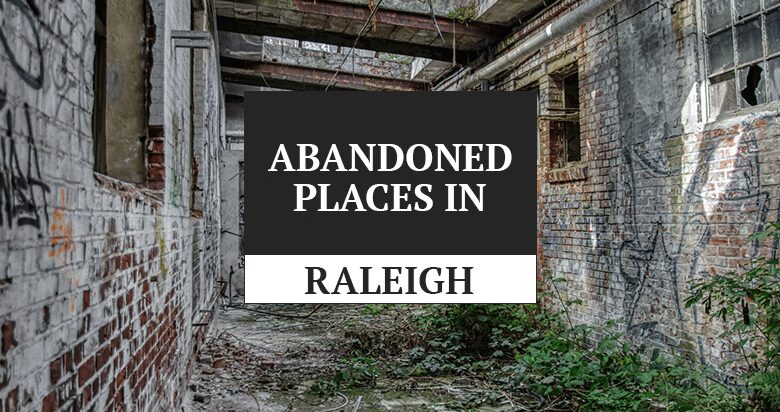 It's difficult to know why so many places are forgotten. People just pack up and leave without giving notice to anyone. This happens more often than you think, and this doesn't just happen to family homes.
From hospitals to shopping centers, and even large venues that hold thousands of fans, businesses decide to close down and they all leave behind empty buildings to be slowly demolished by time and the elements.
The city of Raleigh in North Carolina has a multitude of these places. If you love decrepit locations and get a thrill from experiencing buildings in a state of decay, the following abandoned places in Raleigh NC are a must-see.
Cool Abandoned Places In Raleigh
[lwptoc hideItems="0″ skipHeadingLevel="h2,h4″]

1. Saint Agnes Hospital
This abandoned hospital in North Carolina is a beautiful and haunting relic of its former self. It was opened in the late 1800s and was established as part of Saint Augustine's University. It was built on the same grounds as the university and was named after the late wife of a major donor to the school.
The care facility was once known as one of only 2 hospitals that provided high-quality care to African Americans at the time. It had a 90-bed capacity and stood three floors tall and contained much modern medical equipment at the time.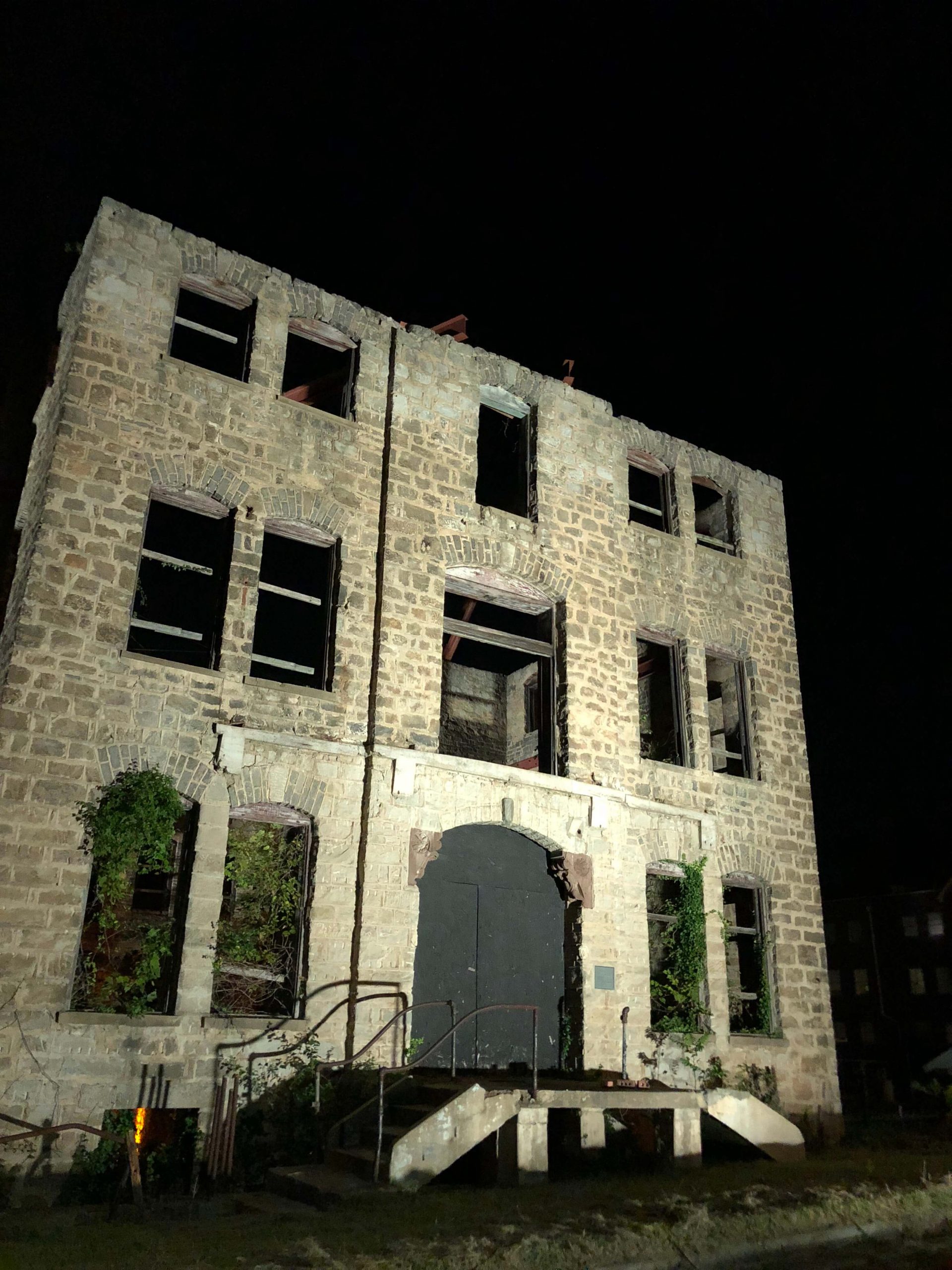 For decades oppressed minorities would seek quality medical care at Saint Agnes Hospital but in 1926 a fire would break out that would badly damage the building. An electrical malfunction would cause a fire that would shut down the hospital for a few months.
It was rebuilt and continued running for another 3 decades until 1961 when it was closed down for good for unspecified reasons. Whatever the reasons, Saint Agnes Hospital left a mark on its community, one that is still remembered until this day. Urban explorers in the area consider this one of the coolest historical abandoned places in Raleigh NC.
Also Read: Abandoned Places in Fayetteville That You Should Explore
2. Raleigh Speedway Racing Track
If you're a NASCAR fan you're gonna love this place. The Raliegh Speedway officially named the Southland Speedway, was a 1.6mile long oval race track that opened in 1952 in Wake County. It was the second superspeed race track ever built in the whole country.
What made this racetrack unique was that it was the very first speedway that had a lighted track. This allowed NASCAR to go forward with night races and bring a little more excitement into the races. The shape of the track was oval like that of a paperclip and it cost half-million to build.
It hosted many races including the AAA Indy-Car, NASCAR Grand National races, and many more. For its first year of life, the track didn't attract enough visitors and so its owners sold the track at auction. The following year the new owners managed to attract over 15,000 visitors but a horrific car accident would draw negative attention to the Raleigh speedway and the new owners would decide their best course of action was to sell it.
It was sold once more and the track would go on to run successfully for another few years before closing in 1958. After lying dormant for a few years, the track was sold and demolished. Today only a small portion of the abandoned Raleigh speedway remains but it is often visited by racing fans all over the US.
3. Dorothea Dix Hospital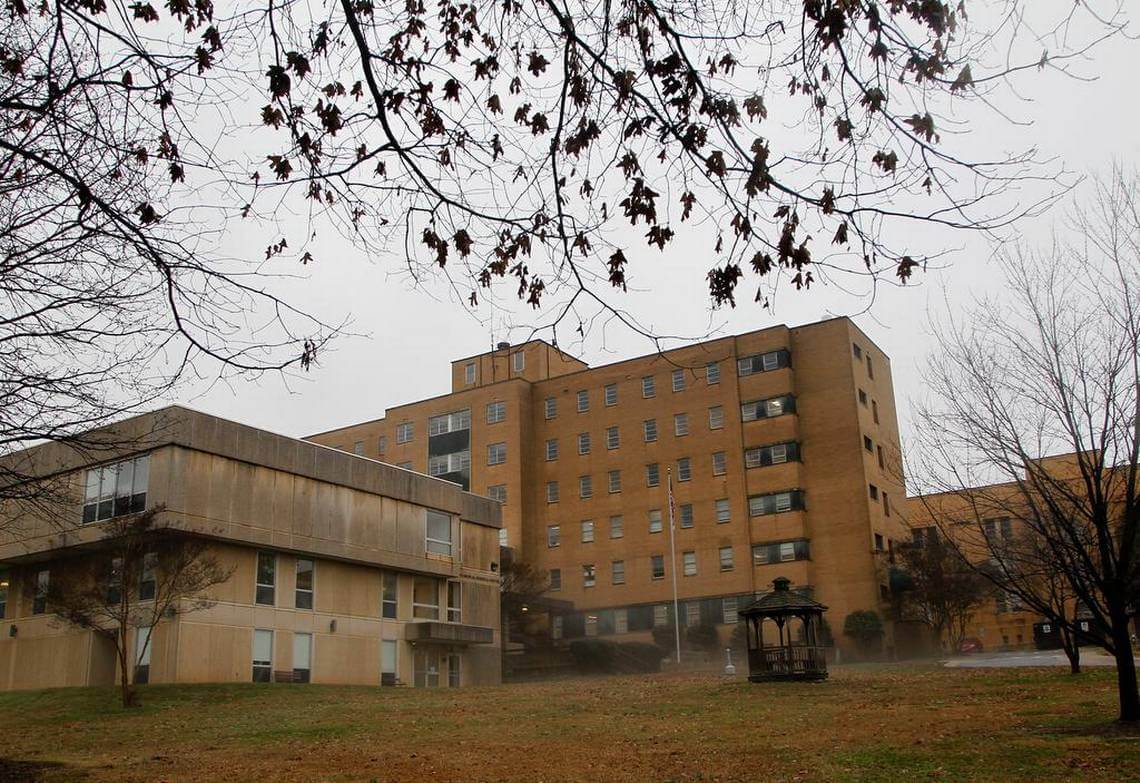 Yet another abandoned hospital in Raleigh, this one older than Saint Augustine's Hospital but focused on care for the mentally ill and criminally insane. It was founded in 1856 and was built when mental health advocate Dorothea Dix called for reform in the care of mentally ill patients in North Carolina.
The hospital was constructed on a massive plot of land of more than 2,400 acres. Much of the land was used so that the hospital could sustain itself. It had a farm, church, orchard, livestock, power plant, maintenance building, employee housing, and park grounds.
It was essentially a small town and at one point it housed over 2,900 patients and staff. Not all the history of this hospital is good. Several methods of treatments that are now banned today, were widely accepted and used at Dorothea Dix Hospital.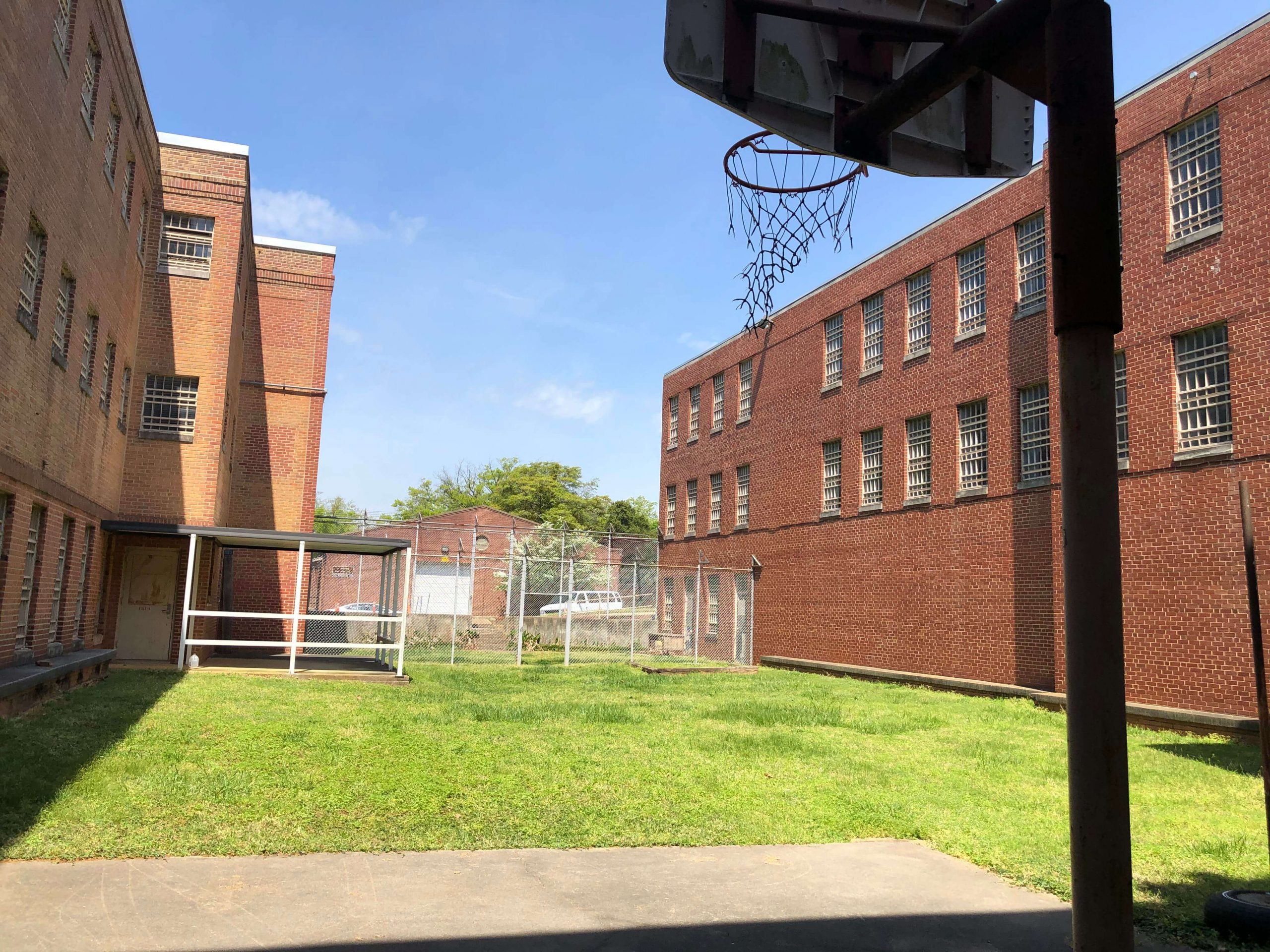 Some mentally ill patients were lobotomized, submerged in cold baths, given drugs that kept them like zombies and placed in straight jackets to keep them from hurting themselves or others. By the early 2000s, the city was calling for the hospital to be closed down and patients were transferred to neighboring mental health facilities. In 2008 all patients and staff had left Dorothea Dix Hospital for good.
Attempts to reuse the building were made but were unsuccessful. The facility was shut down officially in 2012. Since then it has sat quiet and empty. People looking for abandoned places in Raleigh to explore are cautioned before visiting this place because security has been spotted patrolling the area.
See Also: Abandoned Places In Charlotte NC That Have Fallen Into Ruin
4. The Clifton Family Estate
Once the home of a prominent Doctor and his family, the Clifton Estate is now a forgotten relic of the past. The reason for being abandoned is not known. But judging by what is left behind in the home, it's clear to say that they left in a hurry.
Almost everything an average family home contains is still present. Furnishings, clothes, beds, electronics, and more were all just left there. On the outside, nature has almost finished fully reclaiming the home. Trees, overgrown grass, and moss have been covering the home all around for years. In the backyard, antique cars sit rotting away with most of their good parts stripped away from vandals and scavengers.
The home was built in the late 1800s by Doctor James Clifton. He was a family doctor and would travel around Raleigh and neighboring towns offering medical help to people that needed him. For decades he was loved and well respected by everyone, but things would change in the 1930s when rumors began circling that the Doctor might have done something illegal.
Soon after the rumors started spreading, the Doctor and his family disappeared. The story was that he ran away to live in a different state to avoid going to jail. Thus leaving his estate abandoned. His son returned some years later and reclaimed the property. He lived in it until it was abandoned a second time in the 70s. Since then no one has lived on the property and it has been slowly decaying to the elements.
5. The Old Durham Water Company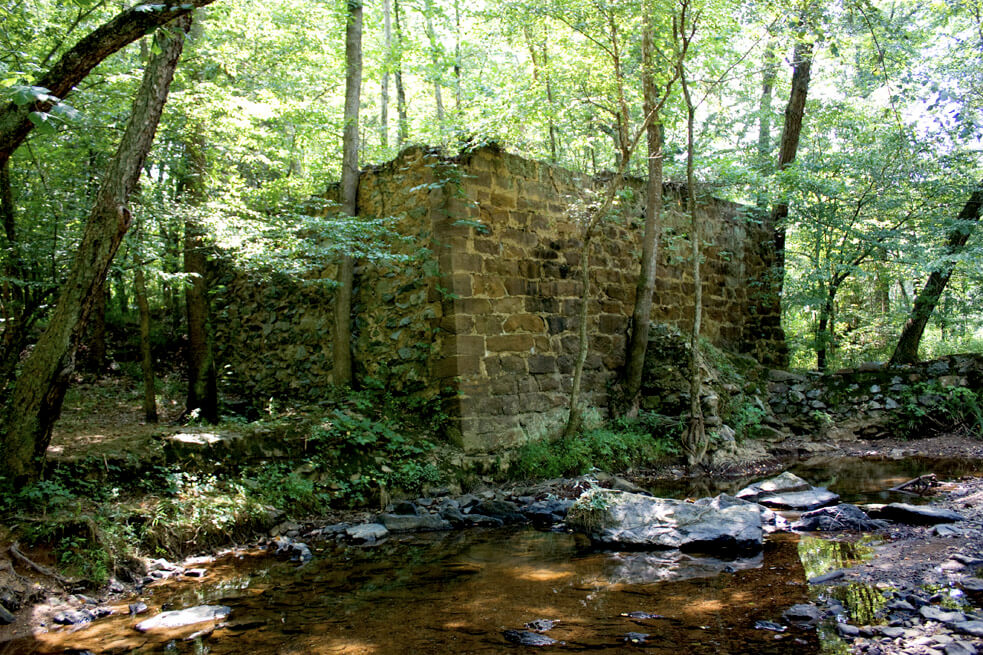 I know this article is about abandoned places in Raleigh NC, but I have to include this one place that's located not too far from Raleigh. Lying dormant in Durham North Carolina is this water pump station that was built in 1887 by A.H. Howland along the famous Eno River.
Before the pump station was built, families sourced their water from nearby creeks and wells. But that would change with the construction of the Durham Water Company. The company treated the water and offered it to locals for a price as low as $6/year.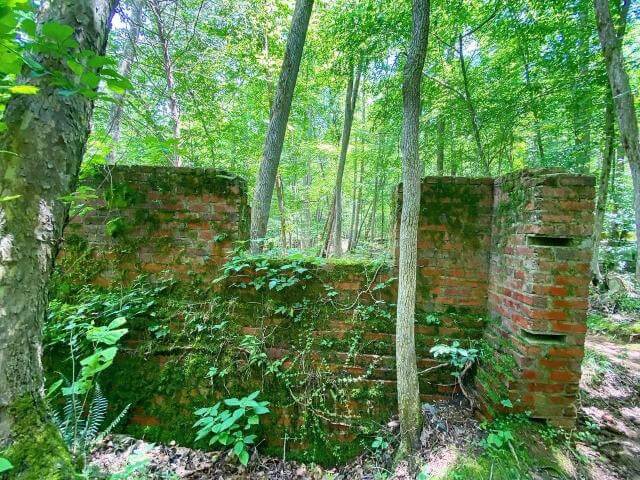 As Durham's population would grow, so would the needs of the people. As the city grew too rapidly, the water pump site would become too small to supply the growing needs of the city. Because of this in 1927 the site was shut down and officially abandoned.
Remainders of the pump house and some of the pumps themselves are still present. The site is a small pocket of historical remnants and today hikers and just about anyone can visit the place freely.
Find More Abandoned Places In Raleigh, NC
For urban explorers, amateur photographers, or anyone interested in finding abandoned places in Raleigh or anywhere else, I wrote a guide where I show how I find interesting abandoned places to explore.
The methods work no matter where in the world you live. I've found just about every cool place you see famous urban explorers visit in their videos. Check it out and let me know what you think.
Also, do you know any abandoned locations in Raleigh you'd like to share? Leave a comment.