Explore These Abandoned Places in Knoxville Before They're Demolished
Explore some abandoned Knoxville locations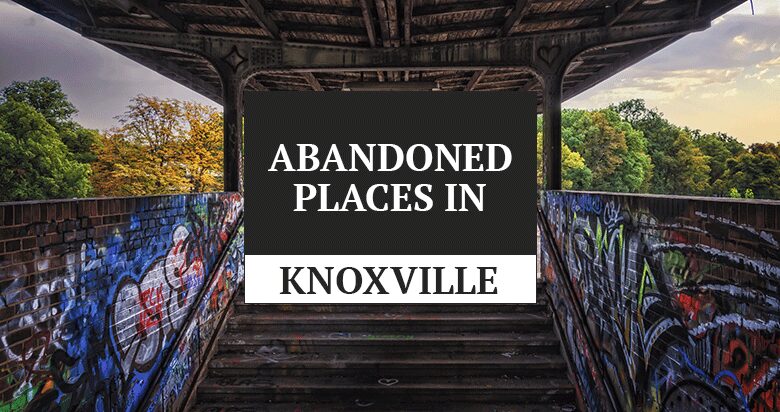 If you're on the hunt for places to explore in Knoxville, you're in the right place. Located in eastern Tennessee along the Tennesse River, the city of Knoxville is a ridge and valley area with beautiful lush forest all around it. It offers plenty of cultural, historical, and outdoor attractions.
But the unspoken locations that urban explorers are after aren't listed on a map. They're talked about in private forums and shared among exploring groups on social media. Many of these abandoned places in Knoxville have been deserted for many years and are in danger of demolition.
Below is a list of some of these locations that urban explorers in the area might like to one day tour. If you're looking for more spots, see our article on must explore abandoned places in the state of Tennessee.
Best Abandoned Places In Knoxville TN
[lwptoc hideItems="0″ skipHeadingLevel="h2,h4″]
1. Rule High School
If you've ever wanted to explore an abandoned school, now is your chance.
The Rule High School
was opened in 1927 and was named after Captain William Rule. He was a former Union Army Captain who went on to be mayor of Knoxville and the also founder of The Knoxville Journal.
When the school originally opened it was an elementary-junior high school and had over 500 students enrolled. In the following decades, Rule High School expanded the school to allow for more students to attend. A new wing, gym, cafeteria, and stadium were built to increase the number of students that it could serve.
Until 1991 several graduating classes passed through its halls before a low attendance number forced the school to shut down. It was officially abandoned on March 24, 2000. Since then Rule High School has sat empty and forgotten.
2. Knoxville Center Mall
Dead mall lovers will love to explore this one. TheProperPeople on Youtube considers it one of the best abandoned places in Knoxville to explore. The Knoxville Center Mall was opened in 1984 and was first named the East Towne Mall. On opening day it brought in huge crowds from around Knoxville and its surroundings. Over 25,000 people attended the inauguration ceremony held inside the mall which included live music, food, and of course the opening of shopping stores.
For over 2 decades, the Knoxville Center Mall was the place to visit to hang out with friends and do some shopping. Things started to go downhill in 2017 as anchor stores like JCPenny, Belk, Dillards, Sears, and others were closing down their stores and leaving.
In 2019 only a dozen or so stores remained open with more than half of the mall being empty on a daily basis. The owners ultimately decided to close down the mall for good in 2019. Since it was abandoned, water damage has sprouted mold on parts of the mall covering entire walls and ceilings. If you do make your way inside, be sure to take a proper respirator mask.
3. Underground Knoxville
Below the 100 Block of Gay Street in downtown Knoxville lies the
forgotten
part of town that was left behind 100 years ago when city officials decided to raise the street level 1 story up. This was done to reduce traffic congestion which was so bad cars and trolleys were stuck there for hours at a time.
The original block of Gay Street was built over and businesses were relocated one story above. The old buildings which include offices, restaurants, and stores were left behind where they still lie today empty and forgotten.
4. Knoxville College
I came across the abandoned Knoxville College in one of Michael and Bryan's (TheProperPeople) videos where they explored this college and found chemicals and biological specimens left behind. Urban explorers in Knoxville have called this one of the best abandoned places in Knoxville to explore.
This place has an interesting history with a tragic end. The college was a historically black liberal arts institution founded in 1875 by the United Presbyterian Church of North America. It was built a decade after slavery was abolished in the US as part of a missionary effort to educate freed slaves. The campus sits on 39 acres of land and included 17 buildings each located along a hill overlooking a residential neighborhood.
At its height, the school offered elementary, middle, high school, and college classes. Along with classrooms and admin buildings, the college offered a performance arts center, gymnasium, library, church, and a student center. By the late 1960s, the college began to struggle financially due to a gradual decline in enrollment.
By 97′ Knoxville College lost accreditation by the department of education and soon after closed down leaving all buildings abandoned. Attempts to revive the college and put it to use were made over the years but were ultimately unsuccessful.
5. Eastern State Hospital Farm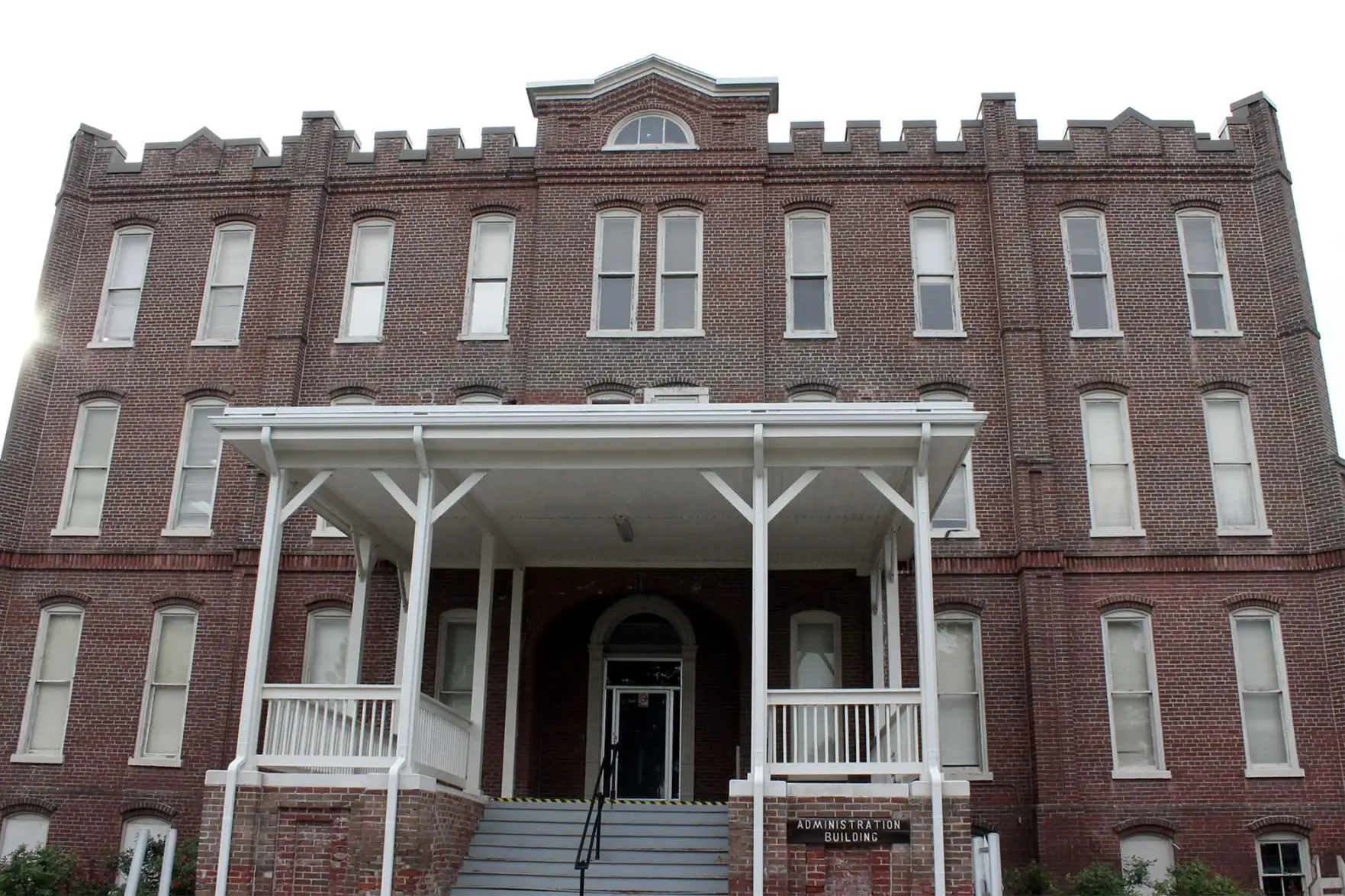 You can find the abandoned Eastern State Hospital nestled inside the Knoxville State Park surrounded by thick green trees. This decaying former mental institution has a dark and mysterious history dating back to the late 1800s. The hospital used to care for mentally ill patients whose families could not or would not care for them.
For years, patients lived and were treated by doctors for decades. Several patients passed away during their stay at Eastern State. The hospital was described as basically a prison for the mentally disabled. Unethical medical practices were conducted on patients that would be considered illegal by today's standards.
Because of patient deaths that occurred in the hospital, locals have claimed the asylum is haunted. Adventurous explorers who have entered the hospital have told of hearing screams and disembodied voices. If you're looking to explore one of the spookiest abandoned places in Knoxville, the Eastern State Hospital Farm would be your best bet.
Your Thoughts On These Abandoned Places in Knoxville
Knoxville is a city with a rich and unique history dating back to the later part of the 18th century. Thousands of buildings have been erected over the years and a large number of them have been left abandoned for one reason or another. These forgotten places have been sitting empty making for an exciting trip for any urban explorer in the area.