Abandoned Places In Orange County Worth Exploring
Urban exploration in Orange County, CA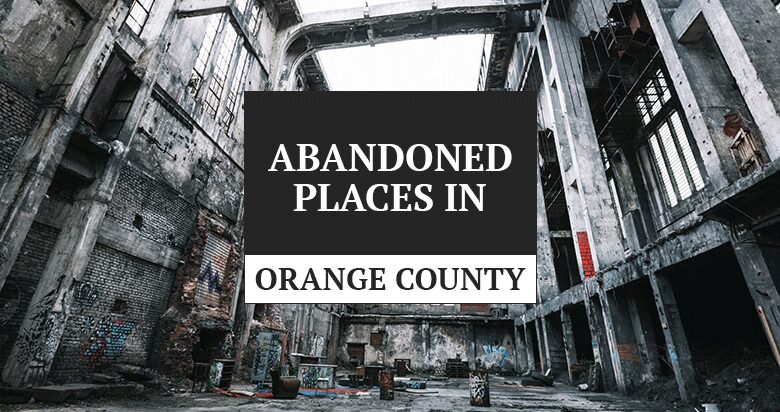 Abandoned and forgotten places can be found all throughout the great state of California. One such location that is a hotbed for these deserted areas is Orange County.
Known for its historic landmarks, theme parks, and beaches, Orange County is also home to many hidden gems and secret locations.
Places that are perfect for the curious urban explorer or amateur photographer. Below is a list of a few of the many different abandoned places in Orange County that are well worth a visit.
If you don't mind some traveling, check out these other abandoned places in California.
Best Abandoned Places In Orange County, CA
[lwptoc hideItems="0″ skipHeadingLevel="h2,h4″]
1. Ranchos Los Amigos Asylum
Starting off with one of the most sought-after abandoned places in Orange County,
Rancho Los Amigos Asylum
. It was built in the late 1800s for people labeled as 'undesirables', they consisted of mentally ill, disabled, and homeless people. Over the years the asylum (
map
) grew to house thousands of people who all lived on site.
It had over 30 buildings and a community farm, homes, a post office, and even a mini-zoo before it was shut down and fell into disrepair. Years after its closure, stories from people who lived here began making headlines. Accusations of abuse and torture came to light.
In 2006, U.S. Marines doing training exercises on-site discovered an old freezer full of human limbs and other body parts. Rumors among the urbex community tell of a hidden room found by explorers that contained jars with human brains.
2. El Toro Marine Corps Air Station (Irvine)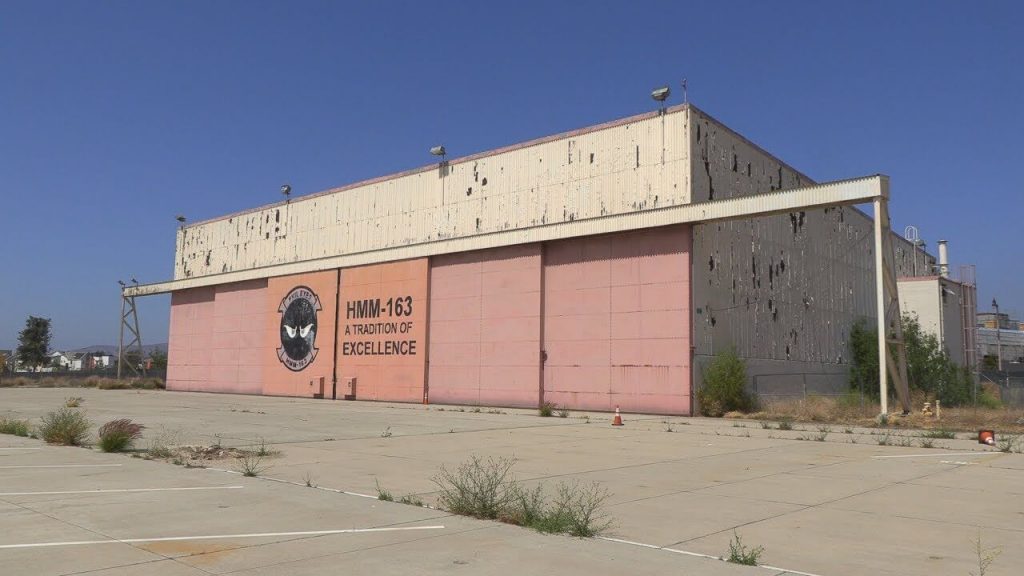 The Marine Corps Air Station at El Toro (map) is chockfull of amazing history. Before it was officially decommissioned in 1999, this 4,682-acre plot of land was the home of the Marine Corps Aviation Unit on the west coast for over 50 years. MCAS was a designated "Master Jet Station" meaning it could handle one of the biggest air-crafts in the U.S. military arsenal.
All U.S. presidents post ww2, landed Air Force in one of the 4 runways available. As much good history as MCAS has, it also has its fair share of bad history. On June 25, 1965, a Boeing C-135A crashed shortly after taking off killing all 80 personnel members on board.
It was called the single biggest military incident in the state of California. Years after, a mid-air collision between two aircraft would result in the deaths of 50 airmen and women. Due to its bloody and fascinating history, MCAS is known as one of the coolest abandoned places Orange County has to offer.
3. Beeks Place (Santa Ana)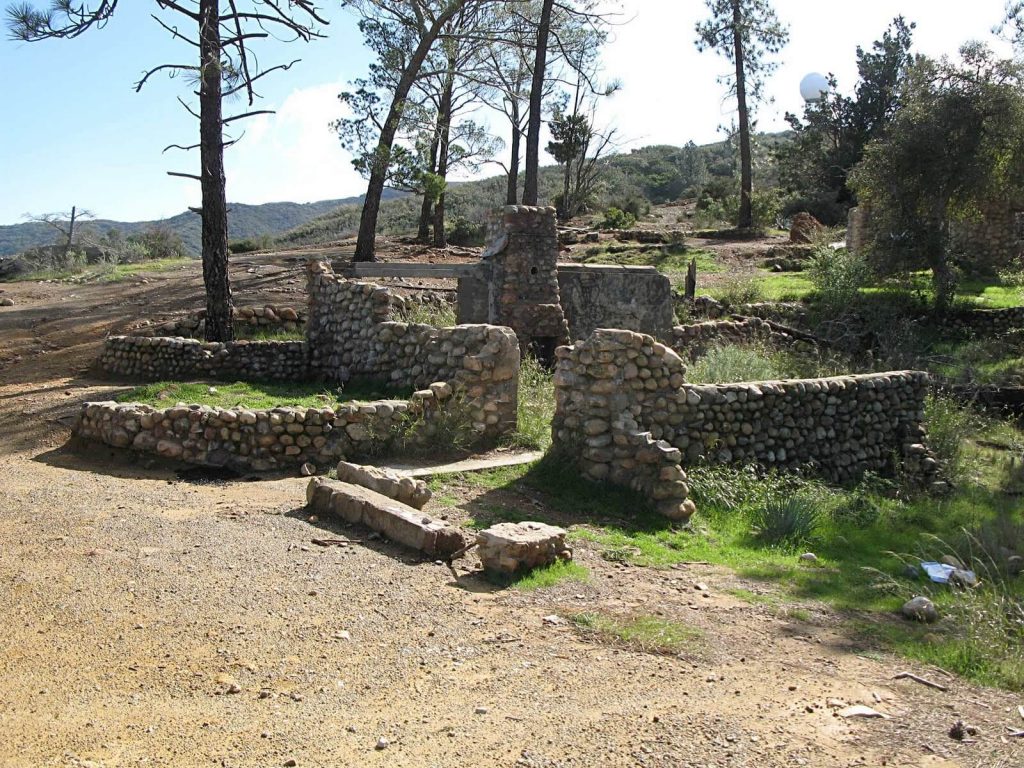 Burrowed high above Black Star Canyon in the Santa Ana Mountains, is a forgotten family home that belonged to a former California senator. The senator, Joseph Beek, built the home in 1931 although it was only used during the weekends and holidays. He erected a second building next door to the main house to be used by the family caretaker.
Among many modifications he made to the land, a beautiful bunch of coniferous trees and an elaborate system of cisterns for water storage were some of his most notable builds. Both of which are still present to this day. The Beek family stopped visiting the homes after his death in 1968, also due to constant theft and vandalism.
The home (map) was eventually left abandoned and the structure collapsed. Today the land on Beeks Place is a popular passing trail for mountain bikers. The remains of the abandoned houses in Orange County Ca are still present and would make for an interesting trip.
Also Read: Cool Abandoned Places in Los Angeles to Explore
4. Endevco Industrial Building (San Juan Capistrano)
This former industrial site located in San Juan Capistrano's northern section (
map
) has been abandoned since 2014. They manufactured sensors, gauges, meters, and other sensitive electronics, some of which were used by NASA on the famous Apollo missions to the moon.
It is not known why the facility was abruptly closed, but no announcements of reopening have been made since then. The building was left abandoned and has fallen into disrepair. Homeless people have used the building for shelter and vandalism has been a common issue as well.
Over the years many redevelopment proposals have been made but no action has been taken. It is known as one of those abandoned places in Orange County that anyone can explore.
5. U.S. Navy Tustin Air Hangars (Tustin)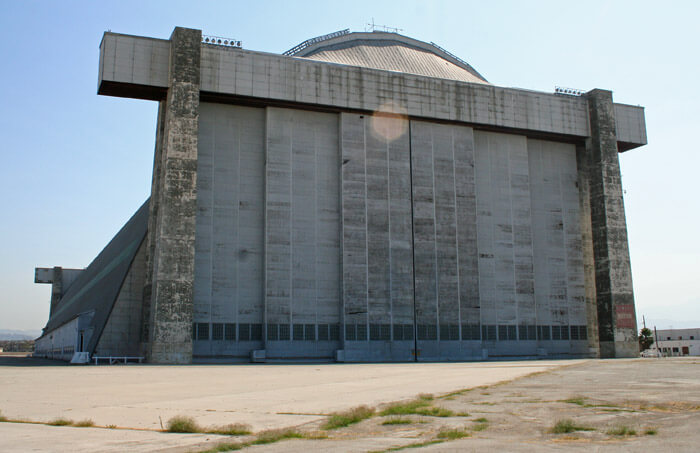 Designed and built-in 1942, at the height of the second world war, the Tustin air hangars (map) are considered two of the largest wooden structures ever built. Because of the ongoing war overseas, the hangars were constructed on a hyper-accelerated schedule and were built with an all-wooden design.
All types of aircraft were kept at these hangars. From blimps to fighter jets, and even CH-46 helicopters, these hangars could contain them all. They were decommissioned in 1949 and have been used for training exercises and in several Hollywood movies over the years.
In 2003 the hangars sustained roof damage during a windstorm and were subsequently closed. For now, they remain one of the coolest abandoned places in Orange County to explore or photograph.
6. Halliburton House (Laguna Beach)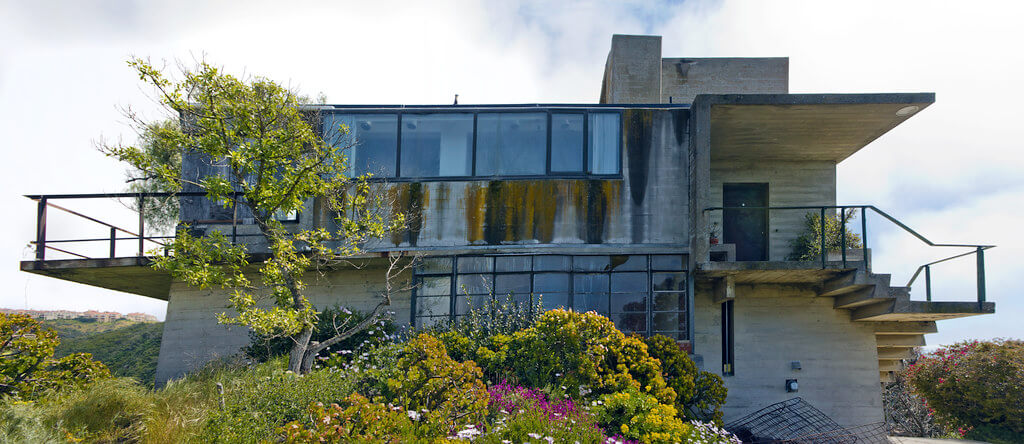 This iconic abandoned house located in South Laguna Beach (map) belonged to world-renowned adventurer and travel writer, Richard Halliburton. Halliburton never got to live in this house as he tragically died the same year the house was completed. Halliburton met his end while out at sea searching for his friend, Amelia Earheart, in the Pacific Ocean in March of 1939.
The boat he was traveling in was lost at sea during a massive typhoon and Halliburton and crew were never seen again. After his death, the house was sold at auction and the new owners lived in the house until the death of the last family member in 2010. Attempts to fix up the building have been made but were indefinitely stalled in 2012 due to preservationist disputes.
Locals gave the house the nickname "Hangover House" as a pun for the building overlooking the cliffs. Since its abandonment, curious explorers have made their way inside the home. The unique location of the Halliburton House has made it a popular destination for urban explorers or anyone looking for abandoned places in Orange County to visit.
Looking For More Abandoned Places In Orange County?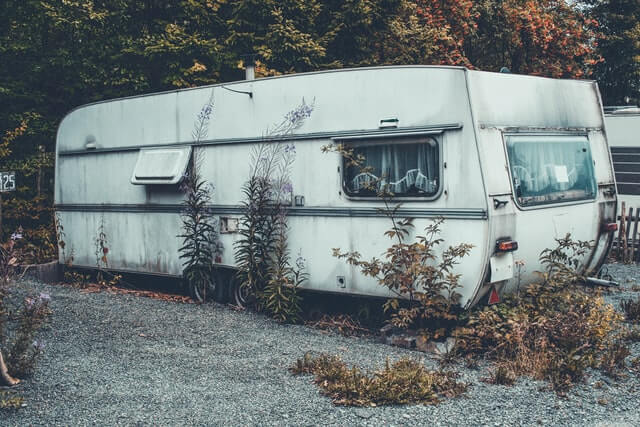 Not all of the abandoned places featured above will be around forever. Several of them are in danger of being demolished which means you might not get a chance to explore them before they're gone.
As I stated at the beginning of this article, Orange County is home to THOUSANDS of abandoned places. Most of the time you won't find these interesting places listed on a website.
You have to do the research and find them yourself. Fortunately for you, I wrote an article where I share the methods you can use to find abandoned places near you to explore. If you're still looking for abandoned buildings in Orange Country, or anywhere else, give it a read.