Uncovering Some of the Coolest Abandoned Places in Orlando
Helping you find abandoned places near Orlando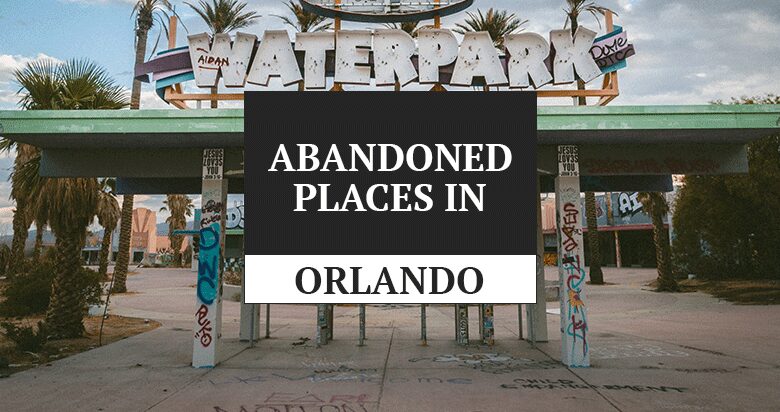 There's something both creepy and intriguing about abandoned places. Whether it's a deserted school or a decrepit hospital, each location is a snapshot of history frozen in time. Taking a tour of these amazing forgotten places is an urban explorer's dream.
The state of Florida has tons of these locations. Specifically, the city of Orlando contains a treasure trove of these forgotten buildings. Below is a list focused on abandoned places in Orlando FL.
For more places to explore, see our list of abandoned places in Florida.
List Of Abandoned Places in Orlando
[lwptoc hideItems="0″ skipHeadingLevel="h2,h4″]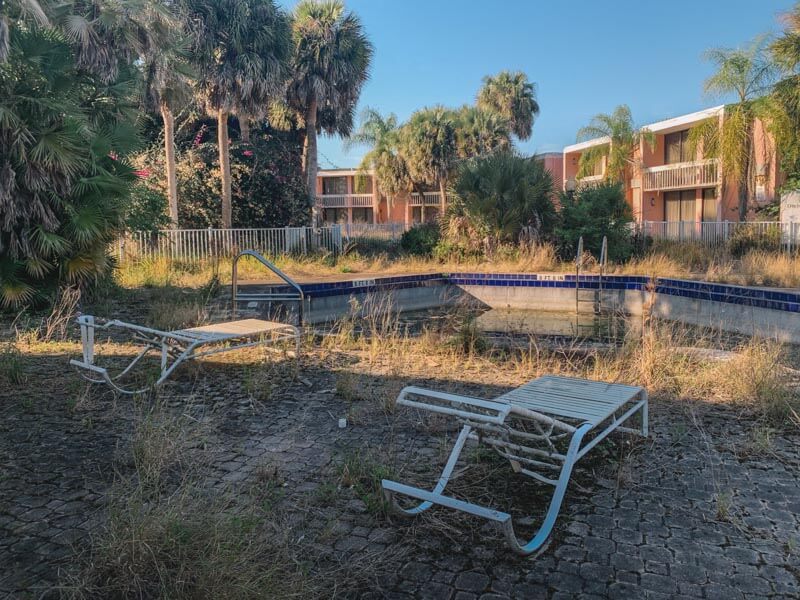 1. Orlando Sun Resort and Convention Center
Located just off Interstate 4 and a 10-minute drive from Walt Disney World, the Orlando Sun Resort lays abandoned for the 2nd time in its life. It was built in 1972 and was originally named the Hyatt Orlando Resort. For decades it was a huge hit and benefitted greatly because of Disney's move to Florida.
Following the 9/11 attacks, tourism all over the United States slowed down and occupancy of the resort took a steep plunge. The owners of the resort filed for bankruptcy and were shortly after foreclosed by the bank, effectively losing the resort and closing down in 2003. An attempt at reviving the resort was made when in 2007 a private group purchased the property with intentions to rebuild it.
Poor management, mold, and dirty pools were common issues patrons had when staying at the resort. A lawsuit brought on by former employees stated the resort would go months without paying its employees. The lawsuit and bad press surrounding the resort would be the reason for its 2nd closure.
In 2012 renamed Orlando Sun Resort would shut down again leaving the building completely abandoned. So far no attempts to restore the resort have been made but its fate is still unknown. Today the resort sits completely forgotten and is shared among urban explorers looking for abandoned places in Orlando.
2. Summit Charter School
If you've ever wanted to explore an abandoned school in Orlando now is your chance. The Summit Charter School was shut down in 2012 due to lavish and uncontrolled spending by two school administrators. The building was erected in 1980 and began its life as a church for the Citadel of Faith and Freedom.
It was sold in 1983 to Summit Charter Schools which used the building to serve students with learning disabilities. The top school administrators were investigated by the Orange County School Board and found to have racked up a considerable debt to the school. In total, they racked up tens of thousands of dollars in the school name and credit for hotels, lavish meals, trips, and travel expenses among other things.
All this was done without approval by the school board of directors. In 2007 the Orlando Sentinel newspaper reported that the Summit school and several other charter schools in the area carried little spending oversight with Summit Charter School being their prime example.
The following year in 2011, financial trouble at Summit Charter reached an all-time high which lead to its abrupt closure. On the last day of school, when the bell rang everyone left and no one came back.
3. A World Of Orchids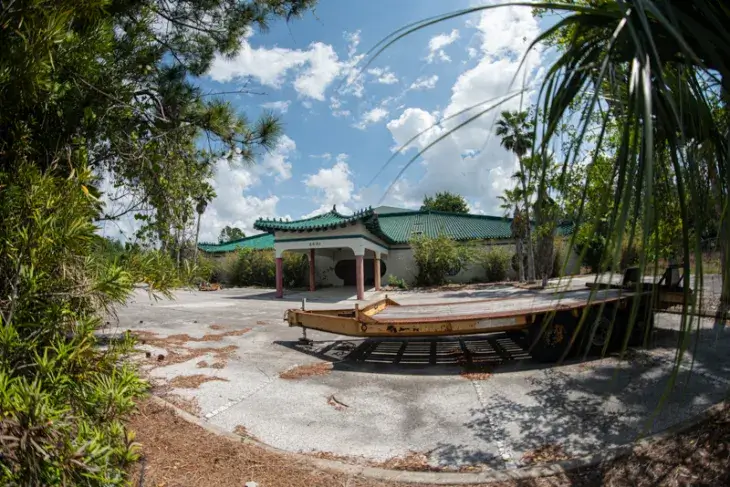 A World of Orchids began as a haven for orchid plants. It had a working greenhouse with a controlled humid environment and waterfalls, and ponds full of fish.
It opened in 1983 and plant lovers could visit and shop around choosing their favorite types of orchids, fish, and birds.
In 2004, hurricane Charley made landfall in Florida causing extensive damage to the building. Parts of the unique roof were damaged and had to be replaced.
Because of little available funds, the damage done by the hurricane to the building was never properly fixed.
Visitors to the World of Orchids were left in shock when visiting because several of the plants for sale available were in a sad state of being with several of the plants dead and uncared for.
After years of bad reviews online and reports to the Fish and Game Society, A World of Orchids was shut down in 2012 and relocated, leaving the building completely deserted.
Also Read: Places To Explore in Miami Florida
4. Disney's Discovery Island
Disney's Discovery Island closed on April 4, 1999, shortly after the opening of Disney's Animal Kingdom, and has been closed ever since. Most of the animals living on the island were relocated to the new theme park, while the rest were sent to other zoological parks.
There was no official statement regarding the reason for the closure but it was mostly made superfluous by the opening of Animal Kingdom and closed as a result of declining interests. Despite the fact that Disney has banned anyone from attempting to visit the island, several curious urban explorers have slipped in under the radar.
In 2009 it was visited by a man whose description of his finding was downright creepy. He claimed to still hear hundreds of birds in the trees but he also found evidence that the island was abandoned in a hurry.
Photographs and office equipment were all left behind, among other things. The island is off-limits to anyone and is only accessible by boat. Urban explorers looking for abandoned places in Orlando are discouraged from visiting the island.
5. Stars Hall of Fame
The Movie & TV Wax Museum was opened in 1975 and closed down a decade later. It was a very popular roadside attraction near Sea World and Walt Disney World. It was an expensive venture costing more than $6 million to build and boasted more than 200 wax figures from multiple movie scenes.
All the Hollywood greats were also recreated in wax including Star Wars, Star Trek, Sinatra, and Charles Heston, among many others. Attendance began to drop after a few years due to a loss of interest by the public. By 1984 the building was put on sale and eventually sold and closed down that same year.
The new owners repurposed the building for offices and storage but that too was closed down shortly leaving the building once again completely empty. It is generally listed in abandoned places in Orlando articles regularly.
Go Discover More Abandoned Places in Orlando
Some of the locations featured in this article are in danger of being demolished and gone for good. They won't be around forever so if you're in the Orlando area and are looking for places to explore, don't wait too long. Know of any more abandoned places in Orlando? Share them in the comments below.