Unusual Abandoned Places In San Diego You Could Explore
The many abandoned places San Diego has to offer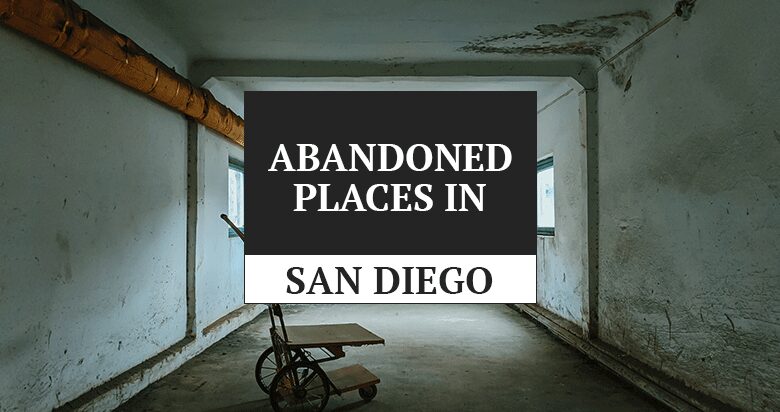 San Diego has a long and storied history that it has accumulated countless unique abandoned locations that you could explore a new one every day for years. Places like an empty NFL training facility and a decrepit theme park would make for an interesting urbex adventure.
Though the city of San Diego is quite famous for being alluring to some, there are places that don't have loads of people flocking to them. In this article, I will showcase some of the coolest abandoned places in San Diego that you may one day like to explore.
There are many more places to explore if you venture outside of San Diego. See our list of the best abandoned places California has to offer.
Abandoned Places In San Diego
[lwptoc hideItems="0″ skipHeadingLevel="h2,h4″]
1. De Anza Mobile Home Park
In 1930 the state of California gifted San Diego a plot of land to be intended for public use of all citizens. Instead, the city of San Diego decided to commercialize the property to turn a profit and built a 680-unit trailer park called De Anza Mobile Home Park.
The state of California didn't realize this until 1980 when the State Lands Commission was surveying the area and came across the community. As a result, California passed a bill stating the park was never supposed to be built on public land and demanded San Diego tear it down.
The only issue was that residents had been living in the park for decades by now. There were many elderly people who spent 30-50 years in the mobile park and considered it the only home they had. The state gave San Diego 20 years to figure out the problem and get rid of the park.
Soon after this happened, the city decided a way to get rid of residents was to hike up their rent overnight, in hopes of getting them to leave. This caused huge outrage among the community but there wasn't much they could do. In 2015 all residents were given between a week to a month to leave the park.
Many of them did, while others stayed behind in protest. Residents were basically forced out giving them little time to figure out what they were gonna do. If you were to visit the homes today you can see that many of them still contain clothing, furniture, personal items, and pieces of people's lives all left behind in a hurry.
The park is in danger of being demolished at any moment. Because of its sheer size, it is considered one of the coolest abandoned places in San Diego.
2. Marshal Scotty's Playland Park
Opened in 1967 Marshal Scotty's was the place to be for kids and their families for three decades before filing for bankruptcy and being forced to shut down in 1998. During its run, the now-abandoned theme park in San Diego offered many attractions including roller coasters, a 20-foot Ferris wheel, bumper cars, mini train rides, and a Tilt-a-Whirl ride.
Because of its popularity at the time, the owners decided to invest $500,000 into building a water slide that ran down a mountain which was considered the longest of its kind back then. Due to the loss of funding, the amusement park started to gradually close down rides one after the other until all rides were non-operational and the park was closed down.
Since then the property has sat abandoned except for a few times during October when the owners set up a Halloween fright trail as a sort of haunted attraction. Some photos here.
3. Mt. Soledad Abandoned Bunkers
Situated high up in the hills of Mount Soledad in San Diego County sits a piece of history dating back to the early 1940s. Often called the "
Old Blockhouse
", these abandoned bunkers were built by the U.S. Military out of fear of invading Japanese forces following the Pearl Harbor attacks.
The Army was convinced that Japan would attempt a secondary attack on US land and chose to set up a lookout location with coastal views to catch any early attacks. The land where these bunkers now sit was deemed the perfect location for a lookout and communication center and in 1942 and the Army built 18-inch thick concrete bunkers and campsites for stationed troops.
The use of the bunkers would be short-lived as almost a decade later they were decommissioned and joined the ranks of the many abandoned places in San Diego. The use of the communication center continued for some years but eventually closed down leaving the bunkers and surrounding buildings completely deserted.
Though somewhat difficult to reach, this hasn't stopped curious explorers from making the trip to get a glimpse of this forgotten part of military history.
4. NFL Chargers Headquarters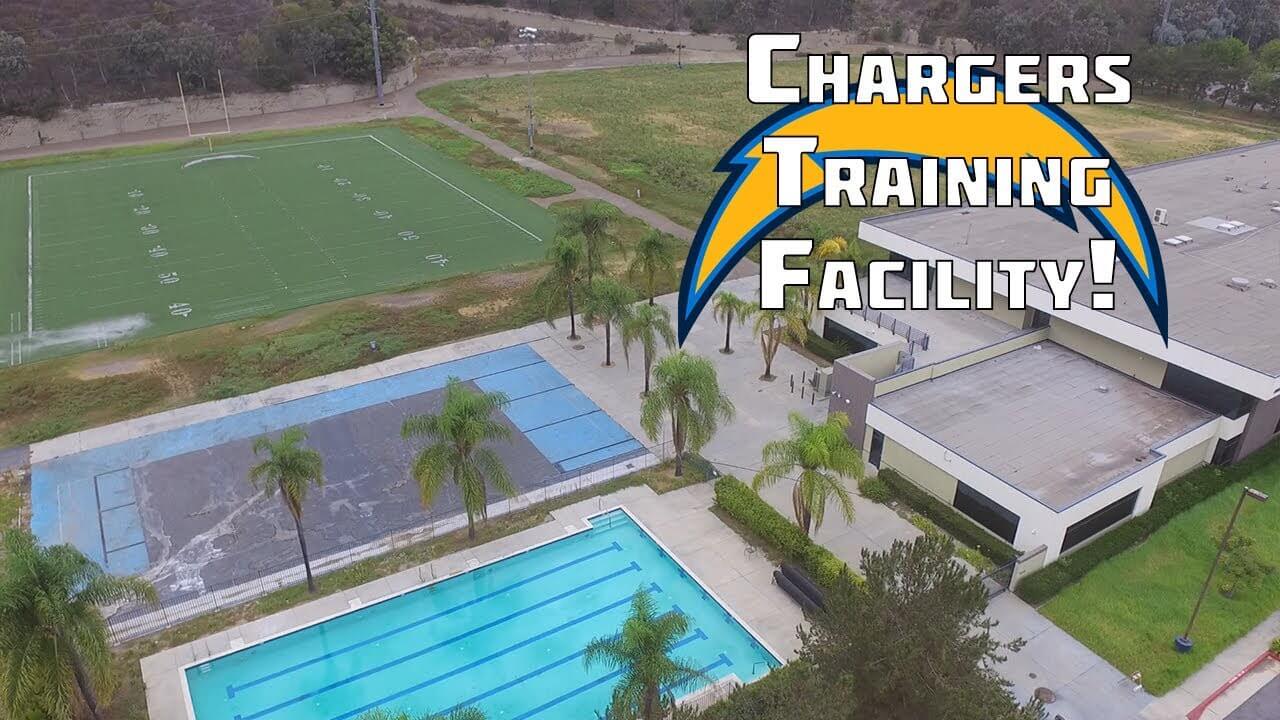 Explorers have for years attempted to make their way inside this building as it is considered one of the coolest abandoned places in San Diego. Formerly known as the Chargers Park, this huge multi-million dollar facility once housed the San Diego Chargers, a well-known NFL football team.
It was considered the main headquarters of the sports team and was also the place where players trained year-round and had minicamps. It was equipped with the best and latest training gear, a full-sized football field, a pool, and many other amenities.
Only a few short years after opening the headquarters, the team was given the opportunity to relocate to Los Angeles. LA was considered a more favorable location for the team and they decided the relocation would benefit them so they moved their headquarters up north to Los Angeles leaving the San Diego facility abandoned.
Since the team moved away, the building has been sitting completely dormant for years now. The facility belongs to the city of San Diego and they continue to pay utility and maintenance bills but no one occupies it. Urban exploring duo on Youtube known as the "The Somethin' or Other Tour" recently explored the location and their findings were interesting, to say the least.
Find More Abandoned Places In San Diego
Abandoned photographers and urban explorers should have little trouble finding places to explore in San Diego. The city has a long and rich history that has left many abandoned buildings in its past. Surprisingly not all these locations are in complete ruin.
But some are considered off-limits, so be sure to seek permission before entering any locations to explore or photograph. If you're not sure how to find more abandoned places in San Diego to explore, read my guide where I show you how I find abandoned places.